Jisshu Sengupta preps for Shakuntala Devi, streaming on Amazon Prime Video
The actor plays Shakuntala's husband Paritosh Banerji, a relationship that has been widely documented as being both supportive and tempestuous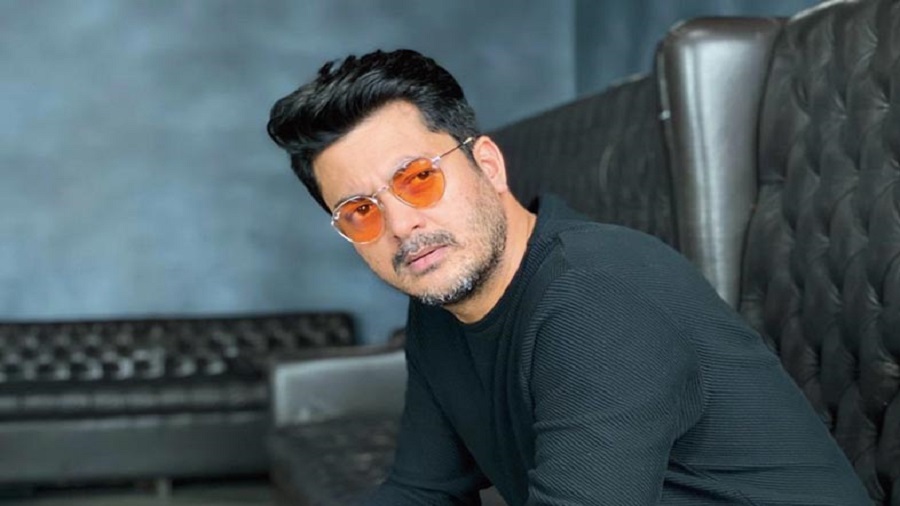 ---
---
Over the last few years, Jisshu Sengupta has impressed with turns in many a Hindi film, Piku to Mardaani to Manikarnika. This Friday, the actor will be seen opposite Vidya Balan in Shakuntala Devi, based on the life of the math genius. Jisshu plays Shakuntala's husband Paritosh Banerji, a relationship that has been widely documented as being both supportive and tempestuous.
Ahead of its premiere on Amazon Prime Video, Jisshu chatted with The Telegraph on being Paritosh, hitting it off with Vidya on sets and that Tollywood isn't really losing him.

You've been gaining a foothold in Hindi films, one memorable part at a time. What hooked you about Shakuntala Devi?
The entire journey of Shakuntala Devi. As well as the relationship between my character Paritosh Banerji and Shakuntala Devi. If I say even one line about the relationship between Shakuntala Devi and Paritosh Banerji, then I will have to give away the story. It's a love-hate relationship between them, and it's different from the usual relationships that we see around us. There's also a lot of depth in the father-daughter relationship (Anupama Banerji is played by Sanya Malhotra). The way the story has been written is beautiful.

What's your understanding of Paritosh Banerji and how did you go about playing him?
I think he was a very understanding man. He was a wonderful human being. Usually we say that that behind every successful man, there is a woman. In this case, it was the other way round. He had a lot of beautiful qualities. Shakuntala Devi was a woman ahead of her time. She was bold, fearless, her thought process was different.... To be able to match up to a woman like that, you needed to have something in you... and Paritosh did have that.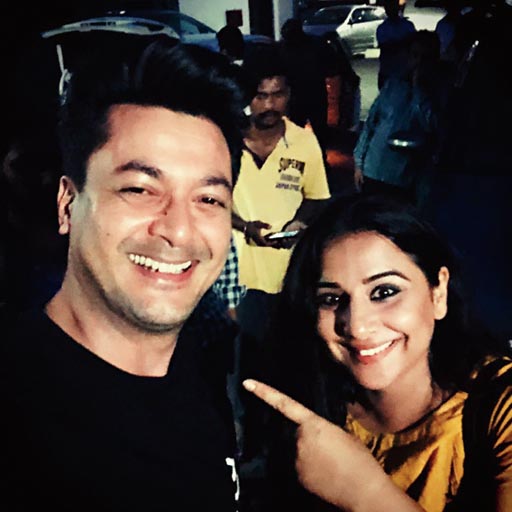 You've known Vidya for many years and you both starred in the Telugu film N.T.R. Kathanayakudu last year. What was it like making Shakuntala Devi with her?
We had a couple of scenes together in the N.T.R. biopic. We have known each other for quite some time. She's watched all of Rituda's (Rituparno Ghosh) films and she's known me from those films. She also did Begum Jaan, and I had starred in Rajkahini, which Begum Jaan was based on. She loved me in that film and she always wanted me to be in the Hindi version also. But, unfortunately, Srijit (Mukherji, who directed both versions) didn't take me! (Laughs)
I am a huge fan of Vidya's, both as a human being and as an actress. It was great working with her. She's so down-to-earth that she will never make you feel that you are working with THE Vidya Balan. And she's a prankster. We would have fun on set every day. We would speak in Bengali and the other people in the unit had no idea what we were saying! Aamra Bangla-y boltam, 'Aajke aamra er pechhoney lagbo, theek achey?' (Laughs) Keu bujhte parto na aamra kaake target korchi. The two of us would keep joking so much on set that Anu (Menon, director) would come and ask, 'Abhi shot de de? Light jaa raha hain' (laughs). Working on this film has been a lot of fun.

How are you approaching this phase of your career? I don't know if there has been a bit of a shift from Bangla films, but your focus definitely is on other industries, primarily Hindi. In a recent interview, you even called yourself a 'Lokhandwala lad'...
Yes, I've shifted to Bombay. Before the pandemic, I would be in Calcutta for about five-seven days... the rest of the month I would be in Bombay. Most of my work right now is in Bombay and Hyderabad. In the last one year, I have done three Telugu films also, and I will probably be doing two more in the next few months.
Honestly, I am going with the flow. In the last two-and-a-half years since I have shifted to Bombay, I have done more Hindi and Telugu work than in Bangla... I've shot only one Bangla film, and I am doing one more now. So as opposed to two Bangla films, I have done three Hindi, one web series and three Telugu films in the same time period. Things have just happened... I haven't really planned it like that. I don't think so much. If I do that, I won't be able to concentrate on my work.

In Hindi films, how do you pick the parts that you play? It's evident that the length of the role doesn't matter to you...
Actually, that's always been the case. In Rajkahini, I was there for only 10 minutes. Even in Zulfiqar, my scenes amounted to only about 10-15 minutes. What's important to me is the character. If I take out the character from the story, the story shouldn't be able to move forward without me. Like, if Paritosh Banerji is taken out of Shakuntala Devi, the story will be incomplete. That's what I look for in a project.

But Bangla cinema isn't losing you, right?
I hope not! (Laughs) I've read 12 to 15 scripts in this lockdown only... but nothing new is happening. I want to really do something that's different. Right now, I am shooting Soumitra Chatterjee's biopic, which Param (Parambrata Chattopadhyay) is directing. Obviously, it's the role of a lifetime. My friend Rahul Arunadoy (Banerjee) actually pointed out something interesting to me the other day that made me very proud. He said, 'Jisshuda, you are the only actor to play both Soumitra Chatterjee and Uttam Kumar (in the film Mahalaya)'. That's something I hadn't thought of before. I am getting to play these two legendary actors within a span of two years... it's a great feeling.
I am not avoiding Bangla cinema. A lot of people say, 'Arre, woh toh abhi Bombay ka ho gaya hain'. People who don't want to take me will say that I don't have dates to spare. I have all the dates, just come to me with a good script. In fact, Param came to me just two months before the film started and I said I would do it.

After this, you also have Sadak 2 lined up for a straight-to-streaming release. Do you have mixed feelings about that or are you cognisant of the fact that this is the best possible option right now?
As an actor, you want to see yourself on the big screen, the larger-than-life experience. But then on July 31, people from 200 countries will get to watch Shakuntala Devi... a theatrical release wouldn't have happened in 200 countries! The economy of the country is in bad shape now and even when theatres open up, it will be tough to get a family of five to spend Rs 5,000 on a movie experience in theatres. Now on OTT, even if you order food from outside, haajar taakay hoye jaabe (laughs). OTT was always the future, the pandemic has just brought it closer. Producers have invested so much money in their films, why should they wait indefinitely to recover that? Having said that, theatres will always be there and people will go and watch films in theatres.

Apart from reading a dozen scripts, what's kept you busy over the last few months?
I hadn't taken a holiday in the last three-four years... I had been travelling like a manic for work. The first month was beautiful, I spent time with my daughters (Sara and Zara), which I usually don't get time to do. Then I started missing my work and I decided I needed to do something for myself. So I started working out and then cooking. It's been crazy, fun, emotional... I also found time to talk to myself... about what I am doing and what I want to do.