I remember being violated endlessly: Tara writer accuses Alok Nath of rape
The Cine and TV Artists Association has said it would send the actor a show-cause notice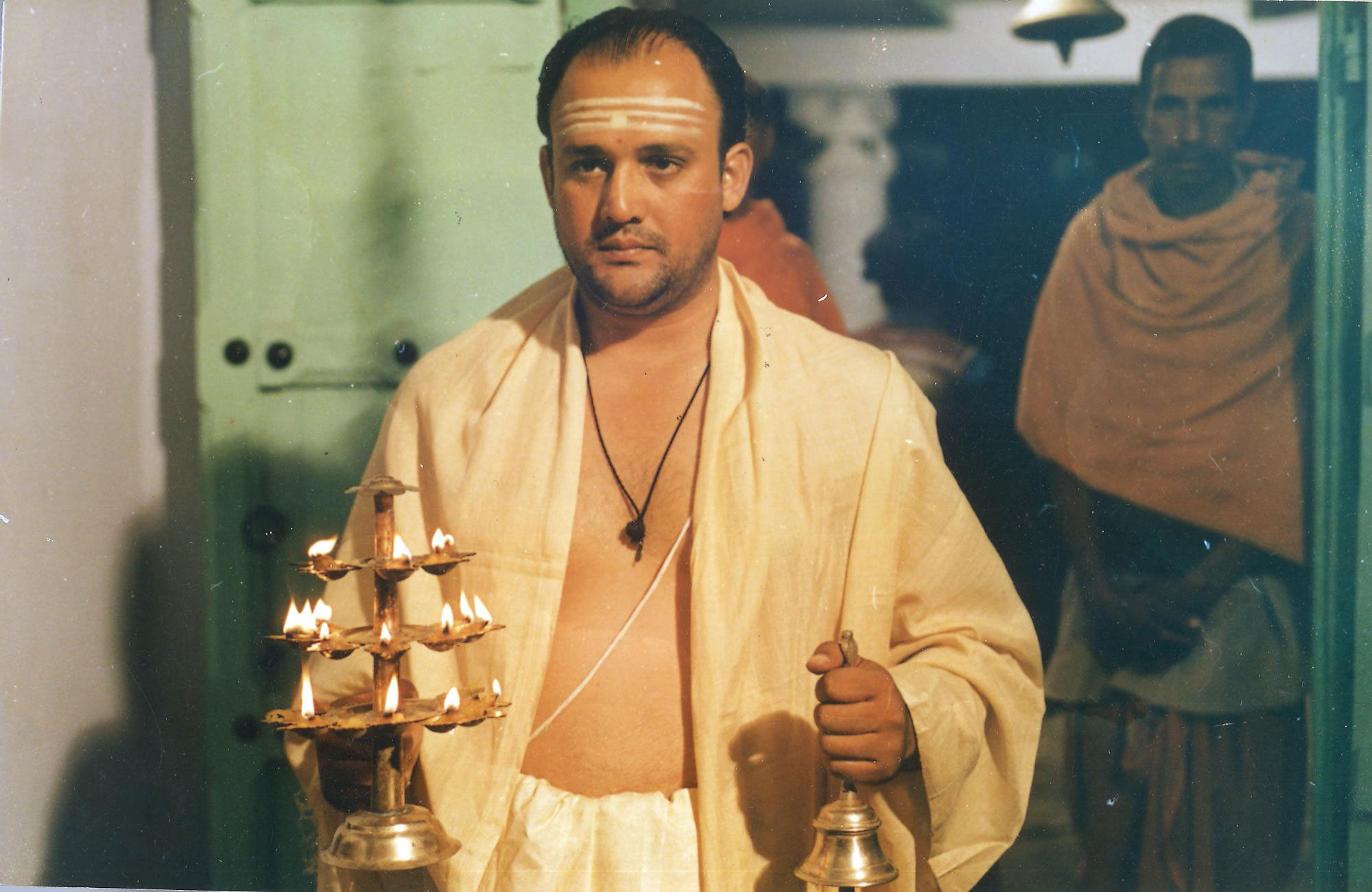 Vinta Nanda has accused Alok Nath of raping her more than once, almost 19 years ago.
File picture
---
Calcutta
|
Published 09.10.18, 09:22 AM
|
---
Actor Alok Nath, known by such epithets as Sankaari Babuji, is the latest face to come under the scanner in the #MeToo movement sweeping across India.

The Cine and TV Artists Association on Tuesday said it would send Nath a show-cause notice after writer-producer Vinta Nanda accused him of raping her more than once, almost 19 years ago.
Nanda, best-known for the TV show Tara, gave a detailed account of the alleged assaults in a lengthy Facebook post on Monday night.
She did not name Nath but referred to her attacker as "the most Sanskaari (cultured) person", a sobriquet attached with the actor, courtesy his on-screen image of playing the traditional father, uncle, and grandfather.
Nanda alleged that Nath sexually assaulted her on more than one occasion after he was fired from the 1993 show for misbehaving with its lead actor, Navneet Nishan.
In her Facebook post, she recollects an "alcoholic, shameless and obnoxious" television star.
She goes on to allege that the actor was harassing the female lead of the show and how he "would mess" with her while everyone on the set was "silent".
Soon after the actress complained, Nanda and her production team decided to let him go. He had become aware of the team's plan and on the last day of his shoot, he came drunk to the set. He "continued to drink" till the time of his shot and just when the camera began to roll, he "very viciously felt up" their female lead.
The actress slapped him and he was asked to leave the set as he could not be a part of the show any longer.
She recounts how the show and her life went on till the management at the channel changed, and she was asked to change the female lead as the show needed a "change of generation story".
A day before the shoot, the production team was asked to bring back the male lead. The production team was not compliant with the administration's demand, and after a week of the show, it was called off by the newly-appointed CEO.
"I was insulted and humiliated by the CEO, asked to get out of his office and told that women like me should be thrown out of the country," wrote Nanda and went on to add: "All our shows went off air with immediate effect and my production company was made to shut down."
After describing the unjust television industry, she remembers the horror of the night when she was invited to a party, where the actor was also present.
"It was usual for our group of friends from theatre to meet regularly so there was nothing unusual about my going to the party," she wrote.
When she felt that it was time to go home, she was approached by the said "man" who asked her to sit in his car.
"I trusted him and sat in his car."
"I have faint memory after that."
"I can remember more liquor being poured into my mouth and I remember being violated endlessly," she wrote.
When she told her friends about it, "everybody advised" her "to forget about it and move on".
In her post, she describes how the actor made his way back through casting routes and made her feel "threatened".
She explained why she waited so long to come out with the truth. "While I was working on this new series, he asked me to come to his house again and I went to allow him to violate me. I needed the job and didn't want to leave it as I needed the money. It was after this that I quit," she read.

Actor Richa Chadha was one of many people on Twitter who were quick to put two and two together and name Nath as the person mentioned in Nanda's post.

"#AlokNath," wrote Chadha in response to the account.
CINTAA general secretary Sushant Singh extended his support to Nanda.
Additional inputs from PTI