Flashback Friday: Dil Chahta Hai
Few films become shorthand for a generation. One such is Farhan Akhtar's debut Dil Chahta Hai.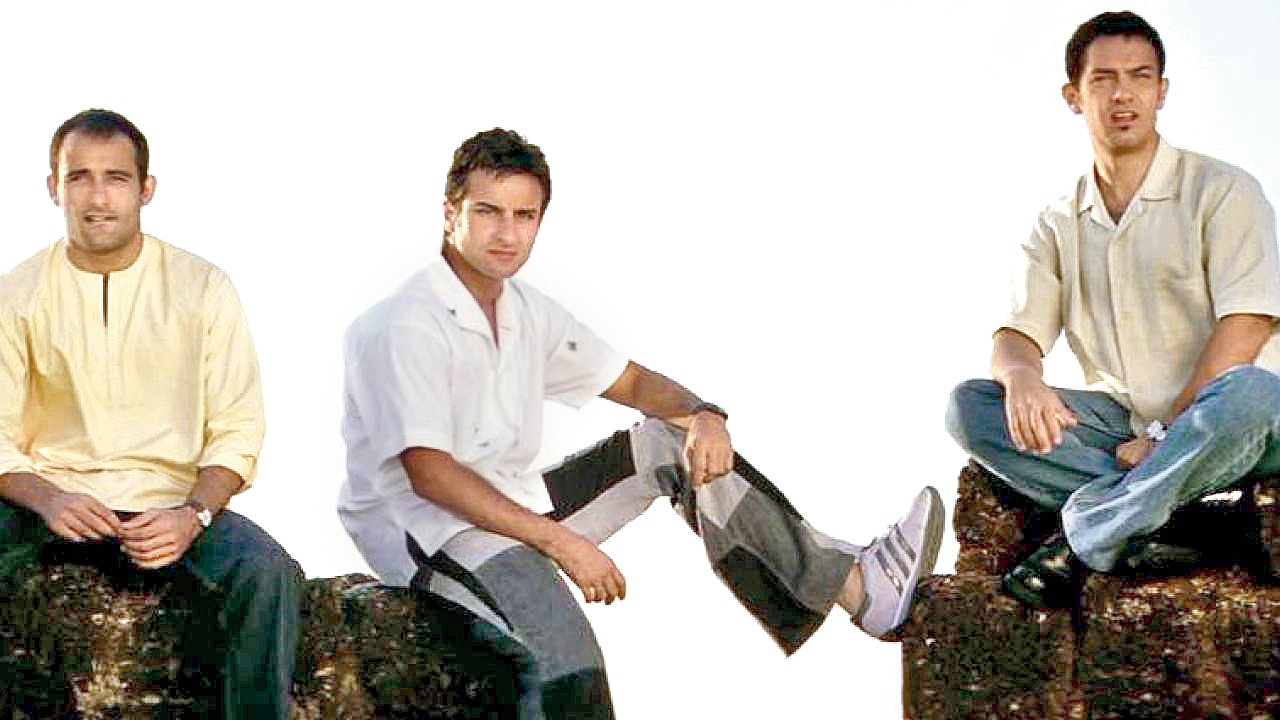 Akshaye Khanna, Saif Ali Khan and Amir Khan in Dil Chahta Hai
(Still from film: Youtube)
---
Published 01.08.19, 10:11 PM
|
---
Dil chahta hai hum na rahey kabhi yaaro ke bin
Did you and your buds have a Goa trip? Or crack up over a dude like Subodh the Timetable? Or brag how hard it is to "improve on perfection"?
Few films become shorthand for a generation. One such is Farhan Akhtar's debut Dil Chahta Hai, a coming-of-age movie that turns 18 this August.
That's a gazillion number of years when the tech boom has fast-forwarded time to mind-altering proportions. DCH came when cellphones were clunky and calls on them cost a fortune, when the Internet came to life slowly with a series of electronic burps, and gasp, no one had heard of social media. Yeah, that far back.
But Akash (Aamir Khan aces the versatility test with his cynical-brat act right after Lagaan), Sid (Akshaye Khanna's puppy eyes turn women into marshmallows) and Sameer (Saif Ali Khan earns his breakout Bollywood moment with his comic timing) are so now.
So is the alcoholic divorcee Tara (Dimple Kapadia's perfect as Sid's muse). So are Shalini (Preity Zinta plays a girl torn between love and obligation in a fine performance) and Pooja (overly-made-up Sonali Kulkarni a tad miscast, but charming in Woh ladki hai kahan). So are the exes — the earnest Subodh (Asad Dadarkar), the bossy Priya (Suchitra Pillai), the heartbroken Deepa (Samantha Tremayne), the chauvinist Rohit (Ayub Khan). These are believable people with believable hair, clothes, dialogues. So are their parents, relatives, friends and their milieu in Mumbai, Sydney and Goa, the three places the film travels to.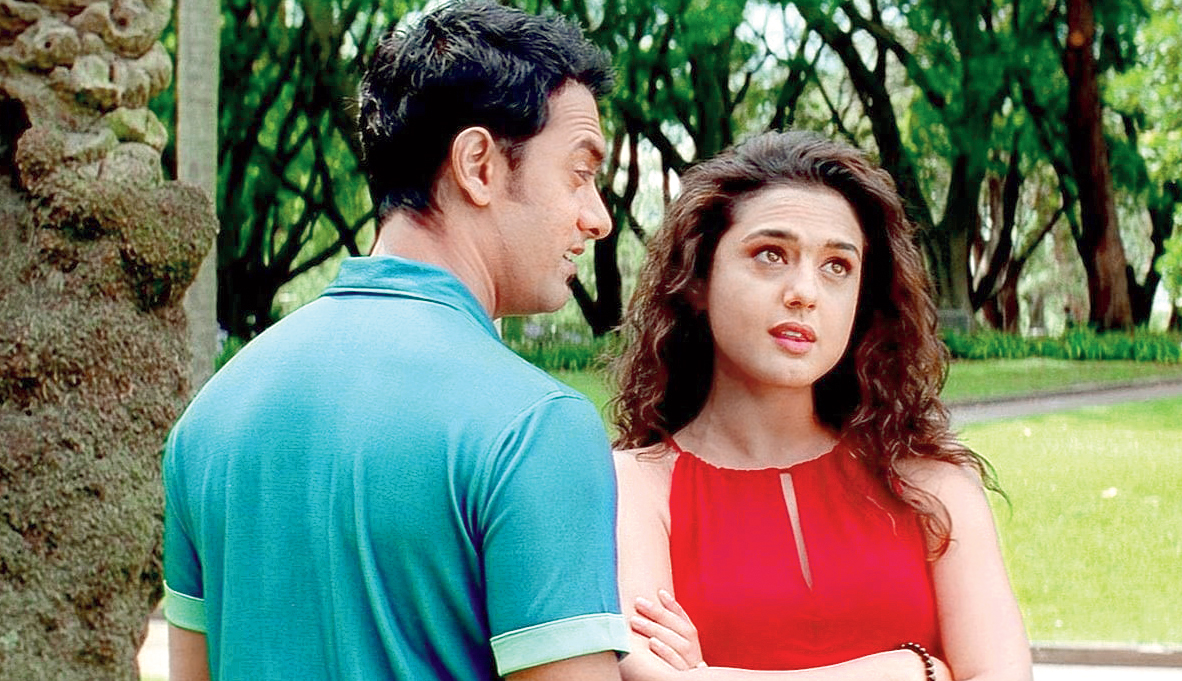 Farhan makes the May-December dissonance between Sid and Tara drive the plot - the rift between Sid and Akash — that gives room to the lead characters to come into their own. The boys grow up, fall in love. Sameer, the third wheel in the Akash-Sid-Sameer friendship, steps up as glue and buffer in subtly directed sequences.
If Farhan ever jars, it's when he toes the Bollywood line with a heavy-handed shaadi climax.
Shankar-Ehsan-Loy's music, offset by Javed Akhtar's brilliant lyrics, gifts Bollywood a memorable score, including the rumble of the Aussie didgeridoo (Jaane kyun) and a sad song spiked with anger (Tanhayee).
Most Hindi films, even the money-spinners, don't age well. Game-changer DCH stays 18-till-I-die, without Botox.