Film-maker Bappa is all set to direct the anthology film, Tribhuj
Emami Art's Experimental Film Festival 2022, presents out-of-the-box films that redefine the language of cinema, spanning across narrative, aesthetic, and technological domains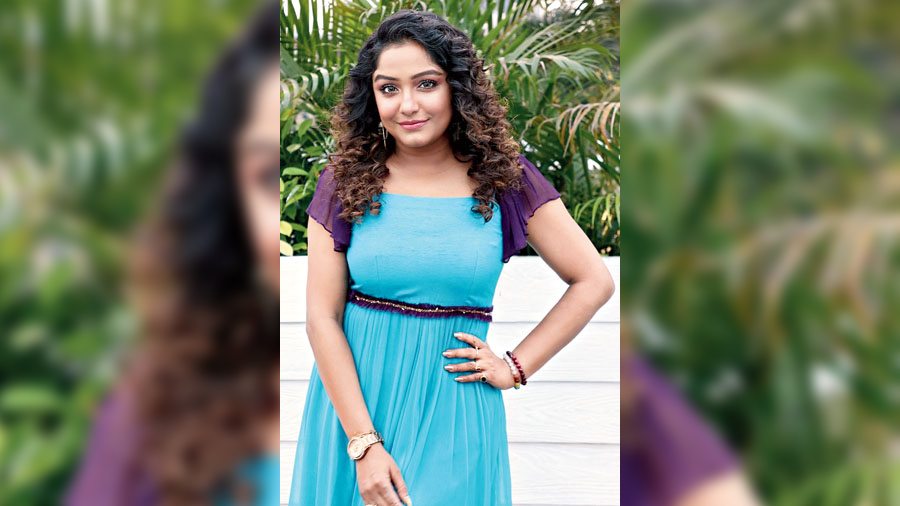 ---
Published 10.11.22, 06:19 AM
|
---
THREE IN ONE: Film-maker Bappa is all set to direct the anthology film, Tribhuj, starring Debleena Dutt, Basbadatta Chatterjee, Anindya Banerjee, Sayantani Guthakurta, Devprasad Halder, Devesh Chatterjee, Anubhav Kanjilal, Aparajita Ghosh, Shoumo Banerjee and Firdausi Basu. Akash Sinha (known for Photograph) makes his Bengali debut. The first story of the anthology is tied to painting, the next with photography and the last with videography. The shoot starts from December. The team had got together at Soul — The Sky Lounge. FILM FEST: Emami Art's Experimental Film Festival 2022, on till November 13 at the Kolkata Centre for Creativity in Anandapur, presents out-of-the-box films that redefine the language of cinema, spanning across narrative, aesthetic, and technological domains. The festival is part of the EA Locus in Focus programme, aiming to bridge the gap between central and peripheral practices in contemporary art. The Emami Art Experimental Film Festival 2022 attempts to create an intimate network with the local makers and audience. Selected by a panel of eminent jury, 15 films from the East and North-east India will be screened in the Competitive Category. Also, there are Curated Sections featuring noteworthy works in the experimental genre. Alongside the screenings, the sections are designed to create a discursive space that will spur new conversations around the topics.
Additionally, there will be special screenings and talk sessions by industry experts.