Fall, DSP, Take Your Pills- Xanax, Hot Skull: New trailers and teasers
Here's what kept the world of cinema and web buzzing today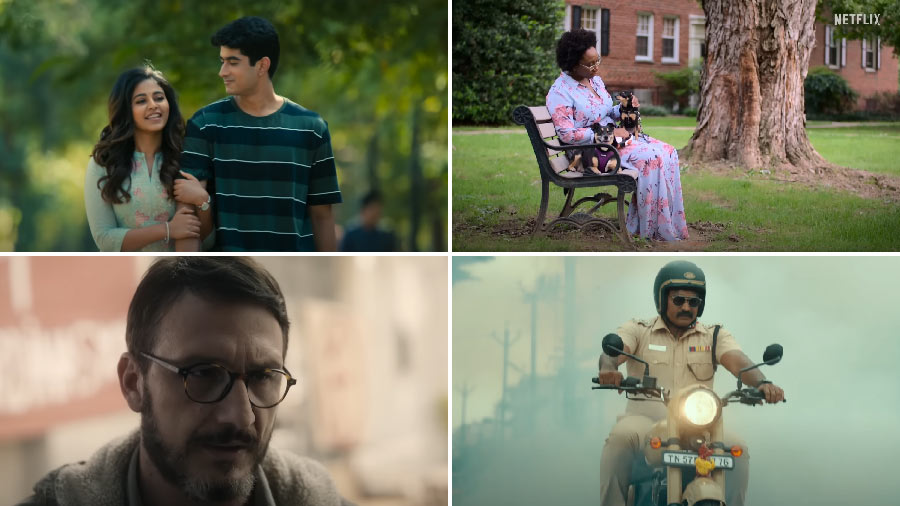 Fall, Take Your Pills: Xanax, Skull and DSP.
YouTube
---
Calcutta
|
Published 26.11.22, 04:35 PM
|
---
Fall
The official trailer of Disney+Hotstar's upcoming Telugu-language series Fall has come out. Directed by Siddharth Ramasamy and headlined by Anjali, it also features SPB Charan, Sonia Aggarwal, Santhosh Pratap, Rajmohan, Sastika Rajendran and Namita Krishnamurthy in important roles.
The trailer shows Anjali's character waking up from a coma in the hospital. She fell on the roof of a car from a multi-storied building. The clip also shows her character's loving relationship with her partner. Other important characters are also introduced and waves of mysteries build up. 
Fall will be streaming on Disney+Hotstar on December 9. DSP
The trailer of Tamil star Vijay Sethupathi's upcoming film DSP was released by the makers. Directed by Ponram, the film also stars Anukreety Vas, Shivani Narayanan and Pugazh in prominent roles. It is produced by Kaarthekeyan Santhanam and the music has been composed by D. Imman.
In the trailer, we are introduced to DSP M. Vascodagama (Sethupathi), an upright, hot-headed and rowdy cop who wants to end criminal activities. There is also a super-villain, who is the kingpin of the underworld. The collision of these two mega-forces creates havoc. The clip also promises stylish action sequences and masala entertainment.
DSP will arrive in the cinemas on December 2.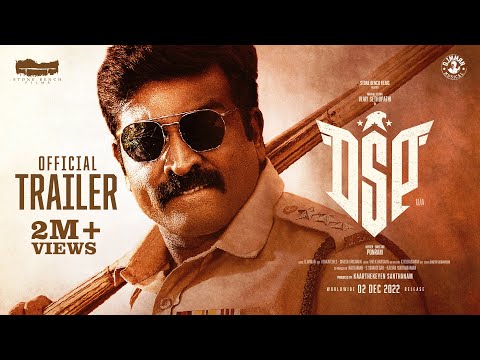 Take Your Pills: Xanax
Netflix has dropped the official trailer of its Take Your Pills series called Xanax. This upcoming film will explore the positives and negatives of taking another psychostimulant medication, Xanax. This thought-provoking chapter of the Take Your Pills series is directed by Emmy Award-winner Blair Foster.
The trailer starts with a brief description of what anxiety does to our bodies. The official synopsis of the documentary reads, "A cure for some and a curse for others, widely prescribed anti-anxiety medication is examined by patients and experts in this revealing documentary."
Take Your Pills: Xanax will be streaming on Netflix from November 30.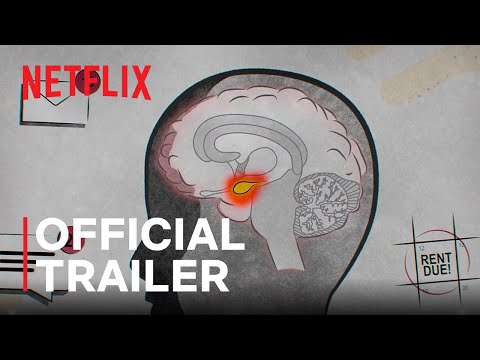 Hot Skull
Netflix released the official trailer of its upcoming Turkish-language post-apocalyptic thriller series Hot Skull, which is based on a novel of the same name by Afşin Kum. Directed by Mert Baykal and Umu Turagay, the series stars Sebnem Hassanisoughi, Ozden Isiltan and Hazal Subasi.
The trailer chronicles bleak visions of a world that has been hit by a deadly epidemic. In this world shaken by an epidemic of madness that spreads through speech, Murat is the only immune person. As he searches for the secret of his mysterious immunity, he has to leave the safe zone and embark on an adventure within the ruins of Istanbul.
Hot Skull will arrive on Netflix on December 2.