Education minister Bratya Basu: 'My identity as politician will never overshadow that of an artiste'
The actor-turned-politician has featured in 29 films; in his next with Srijit Mukherji, he plays legendary playwright Girish Ghosh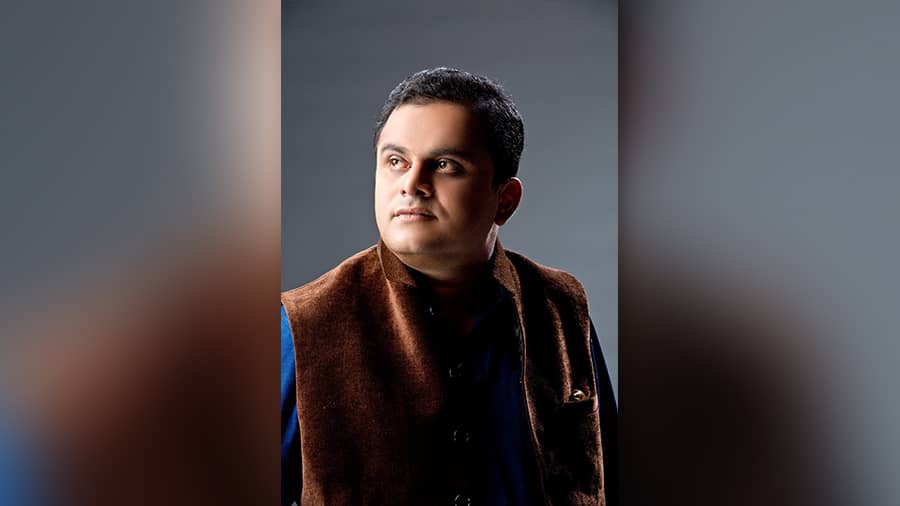 Bratya Basu has had a long career as a theatre actor and director before switching to films.
Bratya Basu/Facebook
---
Calcutta
|
Published 01.07.22, 01:21 PM
|
---
West Bengal education minister Bratya Basu, who is also a renowned theatre personality and film actor, said his identity as a politician will never overshadow that of an artiste.
Basu has essayed the role of eminent Bengali poet Jibanananda Das in the film Jhora Palok, which has recently been released in theatres.
He has acted in 29 films since 2005, and has been critically acclaimed for his roles in movies such as Herbert, Kaalbela, Ichhe, Muktodhara, Hemlock Society, Sunglass, Double Feluda, Ashamapto and Manikbabur Megh.
"My party Trinamool Congress has given me a lot of responsibilities in overcoming challenges posed by the opposition and discharging my duties as the education minister. I do those to the best of my abilities. But my identity as a politician will never overshadow that of an artiste. I will never let that happen," Basu told PTI in an interview. He was elected to the West Bengal Legislative Assembly in 2011. 
Asked how he spends leisure time amid his hectic schedule, the actor-turned-politician said, "I watch movies, read articles, books and write something every day."
Basu, whose plays such as Winkle Twinkle, Sateroi July, Mumbai Nights and Ruddhasangeet received critical acclaim, said that he would continue acting on stage and in films despite responsibilities on the political front "to keep his artiste self alive".
On his portrayal of Jibanananda Das, the 20th century modernist poet whose path-breaking work has left a deep impact on Bengali literature, Basu said he initially wondered whether he would be able to do justice to the character but director Sayantan Mukherjee insisted that he only had Basu in mind for the role.
Basu said the film portrays the poet's personal life, financial condition, equations with his wife Labanyaprabha Das and his philosophy about women.
"The director has brought forth the sexual metaphor, implicit in Jibanananda's poems, in a beautiful way in the script," Basu said.
To get into the character, the actor said he read a biography of Jibanananda written by a Bangladeshi writer among other books, besides rereading his poems.
No Bengali film has so far been made on Das, who was a sensitive personality, he said.
Asked about his experience of working with Bangladeshi actress Jaya Ahsan, Basu said, "This was my first work with her. She is an amazing actress to work with. She fit the role of Labanyaprabha."
The actor said he was enthusiastic about his portrayal of legendary playwright Girish Ghosh in an upcoming Srijit Mukherji film and has started preparations for the character.
Basu, who has directed four films including the critically acclaimed Dictionary starring Bangladeshi actor Mosharraf Karim, said another directorial venture, Hubba, is on the cards.