Chadwick Boseman's memorable screen turns
The actor, who shouldered many a landmark role and brought T'Challa to life in Black Panther, passed on on Saturday after battling cancer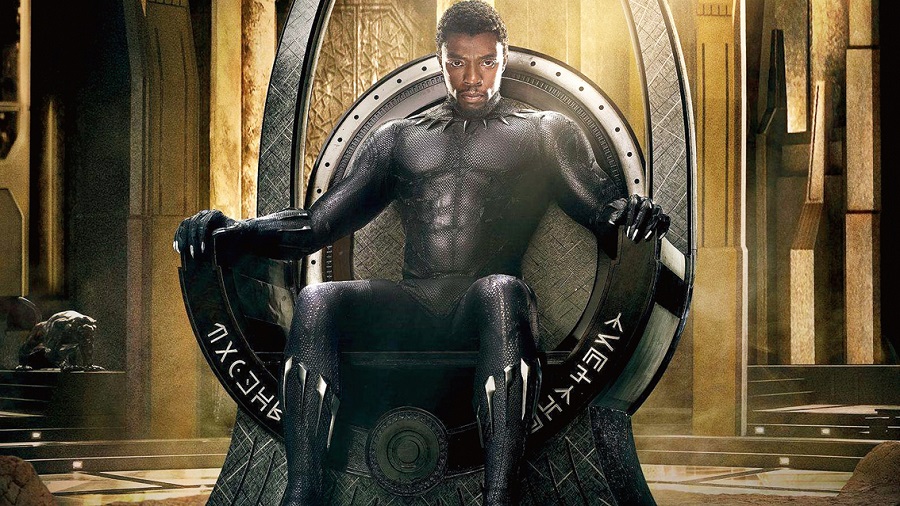 Black Panther
Sourced by the Telegraph
---
Published 30.08.20, 05:14 PM
|
---
Black Panther
Black Panther was much more than just the first superhero film to earn a Best Picture nomination at the Oscars. It was a film that carried the hopes of the global African diaspora and focused on why representation matters, being as it was a gripping and skilful exploration of cultural and political identity. Lending both colour, politics and tonality to the Marvel Cinematic Universe, Black Panther, that arrived to big critical acclaim and even bigger box office, benefited immensely from a strong central turn by Chadwick Boseman. As T'Challa aka Black Panther (a role he reprised both in Avengers: Infinity War and Avengers: Endgame), who is crowned king of Wakanda following his father's death but has to face up to huge challenges, Boseman brought both depth and dare to a fully realised character. The actor, regal and statuesque, lent such charisma and charm, grit and grace to the part that it wasn't tough to envision him both as a king and a superhero in the same film. "It was the honor of his career to bring King T'Challa to life in Black Panther," read a statement from the Boseman family on Saturday. The realisation that the actor shot some of the most physically challenging sequences of the film in between chemotherapy sessions, now makes this turn even more praiseworthy. Wakanda Forever!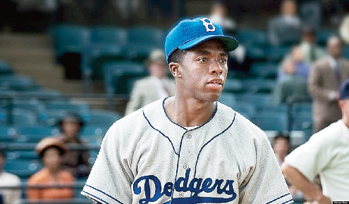 42
Boseman's first role of import was in this 2013 film in which he played the part of Jackie Robinson, who became the first African-American to play in Major League Baseball in the modern era. Co-starring Harrison Ford, Boseman was praised for his soulful, stirring and straightforward act in a film that spoke of the daily struggle for dignity, with the actor wholly internalising the part and giving us a human portrayal of an icon.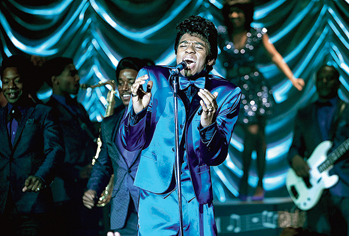 Get on up
The life and legend of "Godfather of Soul" James Brown made its way to this 2014 film with Boseman, in the starring role, conjuring up an electrifying and energising portrait of the man. The actor tempered the part with the contrasting colours of a showman's attitude and Brown's inner struggle, winning plaudits for a gripping and galvanic performance that afforded an early glimpse of his vast and versatile talent.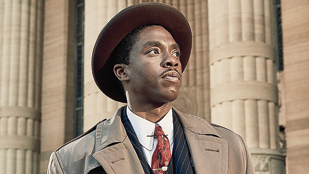 Marshall
Boseman was a knockout in this 2017 film, embracing the part of Thurgood Marshall, the first African-American Supreme Court Justice. The actor nicely balanced the film's aim to be a bold story about the search for equality while also being a human profile of a man who would go on to become a legend. Boseman lent a little something of himself to the part, in terms of fierce idealism and swaggering charisma, quiet confidence and dogged devotion to a cause.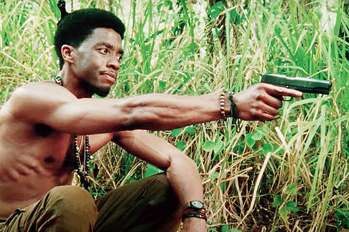 Da 5 Bloods
Spike Lee's 2020 Netflix film had Boseman starring as "Stormin" Norman Earl Holloway, the leader of a squad of black US Army soldiers during the Vietnam War. Lee's incendiary style of film-making vastly benefited from Boseman's potent act in a film that was as angry as it was impactful.
Chris Hemsworth (@chrishemsworth)
'Gonna miss you mate. Absolutely heartbreaking. One of the kindest most genuine people I've met. Sending love and support to all the family xo RIP @chadwickboseman'

Chris Evans (@ChrisEvans)
'I'm absolutely devastated. This is beyond heartbreaking. Chadwick was special. A true original. He was a deeply committed and constantly curious artist. He had so much amazing work still left to create. I'm endlessly grateful for our friendship. Rest in power, King'

Mark Ruffalo (@markruffalo)
'All I have to say is the tragedies amassing this year have only been made more profound by the loss of @chadwickboseman. What a man, and what an immense talent. Brother, you were one of the all time greats and your greatness was only beginning. Lord, love ya. Rest in power, King.'

Chadwick Boseman was the right man to play T'Challa because... Tell t2@abp.in