Celebrating the invincible human spirit
The new serial Agnishikha tells a woman empowerment story and celebrates the triumph of the human spirit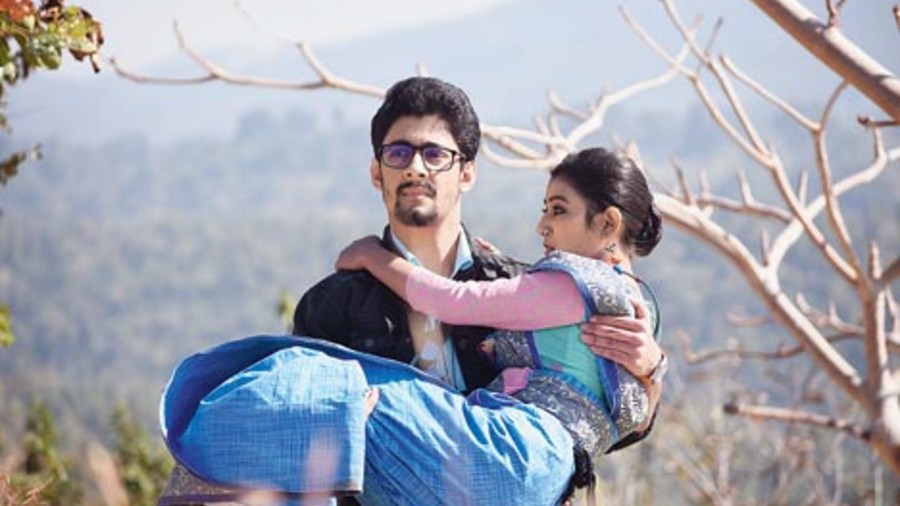 ---
---
Bratya Basu's film Dictionary (produced by Firdausul Hasan and Prabal Halder from Friends Communication) tells a story that revolves around the lives of the married couple Ashok (Abir Chatterjee) and Smita (Nusrat Jahan). For Nusrat, the word 'dictionary' means finding a meaning to words and in the film, it means finding the meaning to different roles we play in life.
Somehow the above line also finds a resonance in the new serial, Agnishikha (on Sun Bangla from January 25 at 8pm every day), which is produced by Friends Communication.
The title of the serial — starring Sourya Bhattacharya and Aratrika Maity — is self-explanatory too since it is a story of woman empowerment.
"Shikha (played by Aratrika) hails from a village in Purulia. She is an idealist, and always stands for the truth and fights for what is right. She is a firebrand, someone who is very passionate about a particular cause. She has come first in her Higher Secondary exams. And yet she can be childish and mature at the same time," says Aratrika, who is now studying for her upcoming Madhyamik examinations! "I always wanted to become an actress... I am balancing the schedules for study and shoot just fine. Often I hit the books after wrapping up shoot in the evening. And if I get really tired after a long day's shoot, then I study in the morning," smiles Aratrika. What was the most challenging aspect about the shoot of Agnishikha for her? "Getting the dialect right... also the shoot was a learning experience."
Shikha meets Vikram in Purulia. "He is an influential guy from a wealthy family. He has come to Purulia to open a resort. He is a very educated, idealistic, ambitious person who has a lot of dreams. He has extraordinary qualities but he can be vulnerable too. They meet in a dramatic way and their lives change forever. When their paths cross, plans go haywire," says Sourya.
For the pair, the shooting experience in Purulia was beautiful. "We were there for quite a few days... the set-up was amazing, the people were very nice and it is a dream team to work with. We did tons of dramatic and action scenes... I also lip-synced for the first time, and I learnt how to drive," smiles Sourya.
For Aratrika, the workshops really helped. "And everyone is really helpful... in Purulia, we would often find ourselves surrounded by a crowd of on-lookers. But that did not perturb me at all... I just went into a zone and carried on with my shoot," says Aratrika. "Agnishikha — with Angshuman Pratyush as the mounting director and Sandip Chowdhury as the creative director — is much more than a megaserial. Coming from the house of Friends Communications, it is like a film. Agnishikha is not only the story of family relationships, family power dynamics, a love story gone wrong or about the lonely and difficult journey of a tribal girl. Agnishikha celebrates the invincible human spirit. Each one of us shall be able to relate to the search for our true selves... who we are meant to be!" says Firdausul Hasan.