Cast of A Separate Sky assemble for a look test before shooting starts
The Telegraph was there for the first look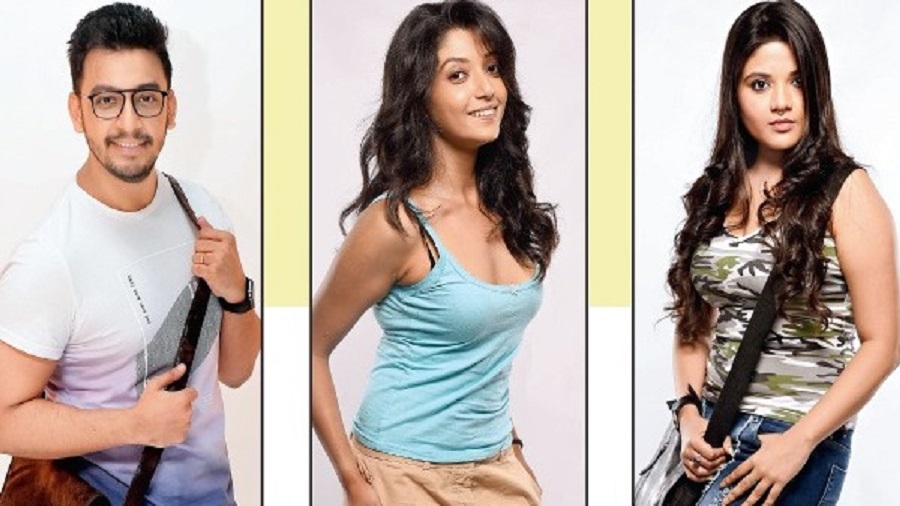 ---
---
The cast of A Separate Sky — a film based on the Citizenship Amendment Act that tells the love story between a Muslim lady professor and a Hindu student against the backdrop of a student unrest — recently got together for a look test before the film goes on the floors in the first week of September. The Telegraph was there for the first look.
Ruksana Chowdhury, played by Richa Sharma, is a newly appointed professor with an ambition of balancing discriminations in society based on religion and cast among others. She wants to guide her students through the path of "questioning" where one would choose his/her right or wrong without being only subjective. The college she works in has the sons of two opposing leaders, one Hindu and the other Muslim, in the same class. Ruksana faces the very problem she is against while teaching them.
The backdrop is the protests against the NRC and CAA. The target of these two leaders is Ruksana's college. On the day of the annual programme, both the leaders plan to attack the college.
Bonny Sengupta plays Rayan Mukherjee, while film-maker Kamaleshwar Mukherjee plays the role of Akhilesh Mukherjee. The character of Meera Mukherjee is enacted by Sudipta Chakraborty while TV actress Ranieeta Dash plays Rubayet Reza in her debut feature film. Also seen will be actor-model Priyanka Rati Pal as Prof. Basu and Devlina Kumar as Rumi Choudhury. Celebrated writer-actor Padmanabha Dasgupta will be seen playing Prof. Gupta and Debapriyo Mukherjee will be in the role of Pervez Khan. Chandrima Goswamy plays Prof Pathak. The story/screenplay/dialogue are by Ebong Ipsita. The editing has been done by Sanglaap Bhowmick, while the styling and the look have been done by Sabarni Das and Aniruddha Chakladar, respectively. The one-hour-plus feature film has been produced by Lal Bhatia and Imran Zaki of David & Goliath Films, while it has been conceptualised and directed by Raajhorshee De.