Boy Erased: The film's sensitivity is also a dramatic limitation
The film tackles homosexuality and conversion therapy, a technique that is a mix of religious dogma and dubious science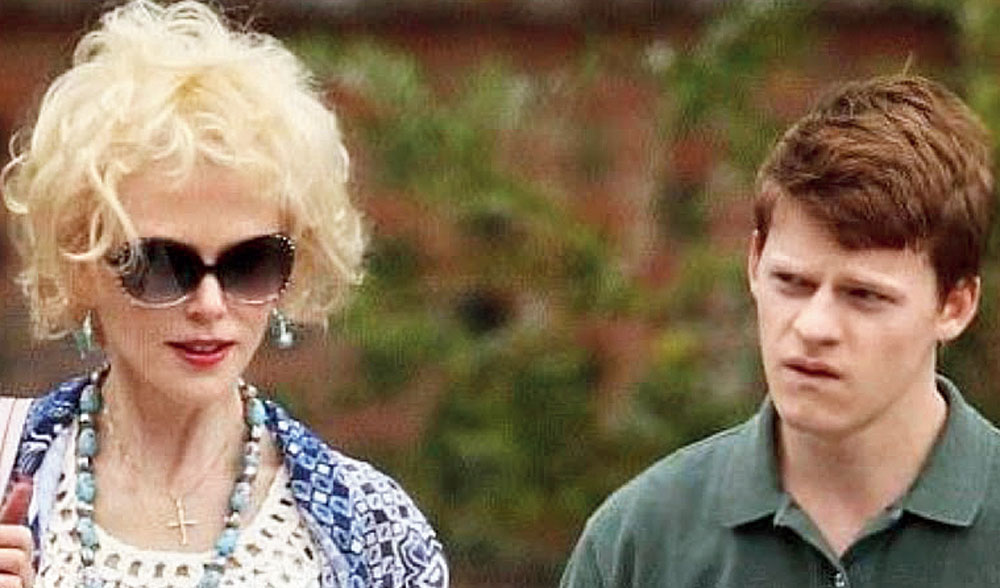 Lucas Hedges and Nicole Kidman in a scene from Boy Erased
A still from the film
---
Published 16.11.18, 04:12 PM
|
---
Jared Eamons, an Arkansas college student who is an avid runner and an aspiring writer, is also gay. Or rather, he is in the midst of figuring that out about himself — what it means, how he might act on it — when his panicked parents enroll him in a conversion therapy program designed to change, or at least suppress, his sexuality.
Boy Erased, adapted by Joel Edgerton from Garrard Conley's memoir of the same title, is the second film this year to tackle the subject of conversion therapy, a technique that is a mix of religious dogma and dubious science whose cruelty and ineffectiveness have been amply documented. Like The Miseducation of Cameron Post, directed by Desiree Akhavan and based on a young-adult novel by Emily Danforth, Edgerton's film is set in the recent past, but its eye is very much on the present. Fourteen states and the District of Columbia have outlawed conversion therapy, which still leaves a lot of young people vulnerable to the kind of treatment Jared undergoes.
But Boy Erased tries to be more than a simple culture-war morality play, and it succeeds in some measure thanks to Lucas Hedges's performance as Jared and those of Nicole Kidman and Russell Crowe as his parents, Nancy and Marshall Eamons. Marshall, who owns a growing Ford dealership, is also a Baptist minister, a kind and scholarly man who loves his son. So does Nancy, who drops her son off every morning at Love in Action, leaving him in the care — or at the mercy — of its director, Sykes, played by Edgerton. More directly than her husband, Nancy must struggle to reconcile protective parental instincts with what she sees as the demands of her faith.
At first, Jared himself accepts the Love in Action programme, which combines the language of the recovery movement with stern Christian morality. His sexuality is defined as a choice and a sin, and he and his fellow "clients" are required to take "moral inventory" of their past behaviour, and to participate in role plays, confessions and group discussions. Gradually, these activities, and Sykes's way of dealing with his charges, tilts toward psychological and physical abuse. There is also an element of hucksterism to the enterprise, which costs desperate families a lot of money. When Sykes tries to bully Jared into dropping out of college and moving into one of Love in Action's group homes, it seems likely that he has Nancy and Marshall's money as well as their son's immortal soul in mind.
Sykes serves as a villain, backed up by a handful of sinister minions (notably a menacing former convict played by Flea of the Red Hot Chili Peppers). But you may also suspect that he is an anguished and conflicted soul in his own right, a suspicion confirmed by an end-credits note about what the real Sykes is up to now. The mood of Boy Erased is not of indictment but of kindness, a virtue that Jared has clearly learned from his mother and father, even if they differ as to its meaning.
The film's sensitivity, though it is an ethical strength, is also a dramatic limitation. Boy Erased uses Jared's story — which includes a high school attempt at heterosexual romance, a horrifying campus sexual assault and a chaste night spent in the bed of another man — primarily as a window into the issues raised by Conley's book.
This is admirable, but what's missing is a sense of the texture and complication of the Eamons family's life. Their personalities are too neatly diagrammed, their conflicts too emphatically articulated, for Boy Erased, moving though it is, to feel like more than a summary of its own noble intentions.