Sara Ali Khan: Love Aaj Kal's perfect Zoe
The film is a follow-up to Imtiaz's 2009 movie featuring Saif Ali Khan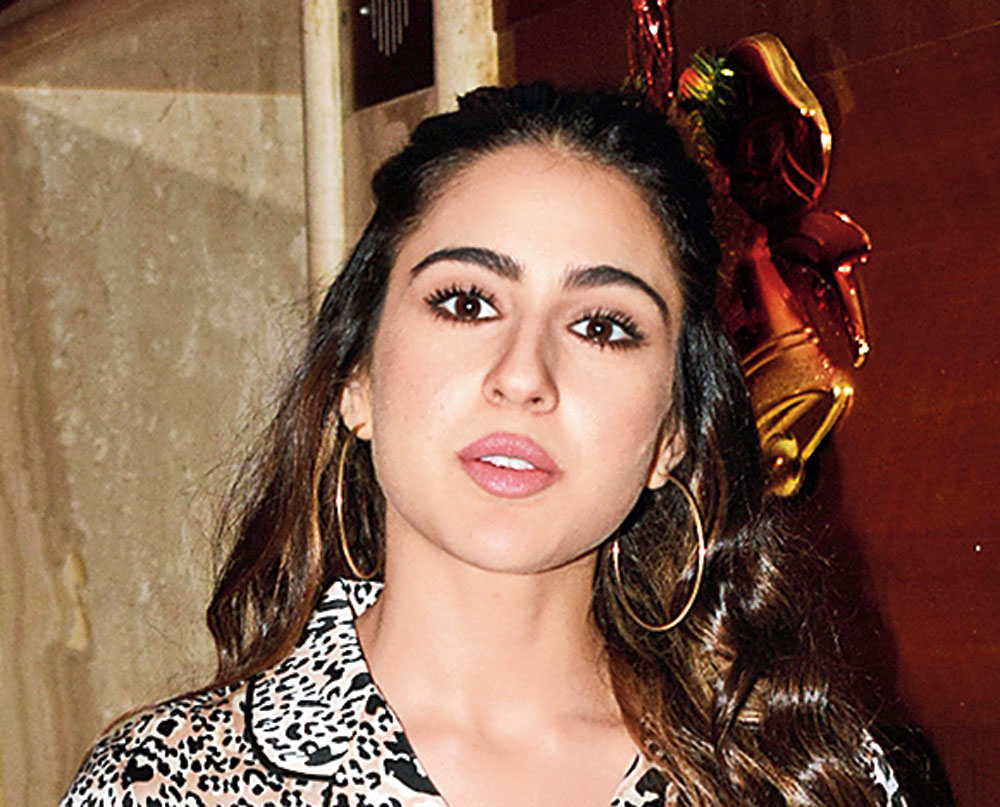 ---
Published 23.01.20, 08:51 AM
|
---
Director Imtiaz Ali has teased that he could turn his upcoming film Love Aaj Kal into a franchise if he finds a new story to tell in the future.
The film is a follow-up to Imtiaz's 2009 movie featuring Saif Ali Khan. The new film with Kartik Aaryan and Saif's daughter Sara Ali Khan also explores two stories set in different time periods.
At the trailer launch of the film last week, Imtiaz said: "I feel this is franchisable idea. I have made two films with the same title because after 10 years, the basis on which I made the earlier film has changed. I am getting the opportunity to say it in a newer way. If we think we can maybe take it ahead in the future after a few years, if the process of the relationship (has evolved) and if there is something new to tell, a new story, then we will try to say it."
The film — set in 1990 and 2020 — is releasing on February 14 and also features Randeep Hooda and debutante Arushi Sharma.
Imtiaz also believes that the definition of love has changed a lot.
"The relationship that now happens is different from what it used to be. So Love Aaj Kal comes. Things are fast moving. But the reason why a boy and girl come together hasn't changed," Imtiaz said.
The director, who hails from Jamshedpur, said it makes him extremely happy to be able to tell the stories that he wants to. "I come from a place where my tastes are common. What you call commercial, I don't have to work towards it, it is there within me. I am here to tell a good story."
Sara, the director added, was the "perfect" choice to play the lead character of Zoe.
"Zoe's character is special to me. She is an emotionally fragile modern-day girl who tries to protect her feelings by being hard on the outside. She is conflicted between her heart and mind.
"Sara has extraordinary emotional intelligence. Her look, voice, diction and overall poise are all impeccable — making her an extremely gifted actor. Also she is completely accessible and remarkably quick to understand. She has all it takes to change the mould of the conventional Indian heroine," said Imtiaz.