'For me, nothing works,' Vishal Bharadwaj
'It (success or failure) affects me in that moment, once that moment is gone, then it hardly makes a difference,'Bhardwaj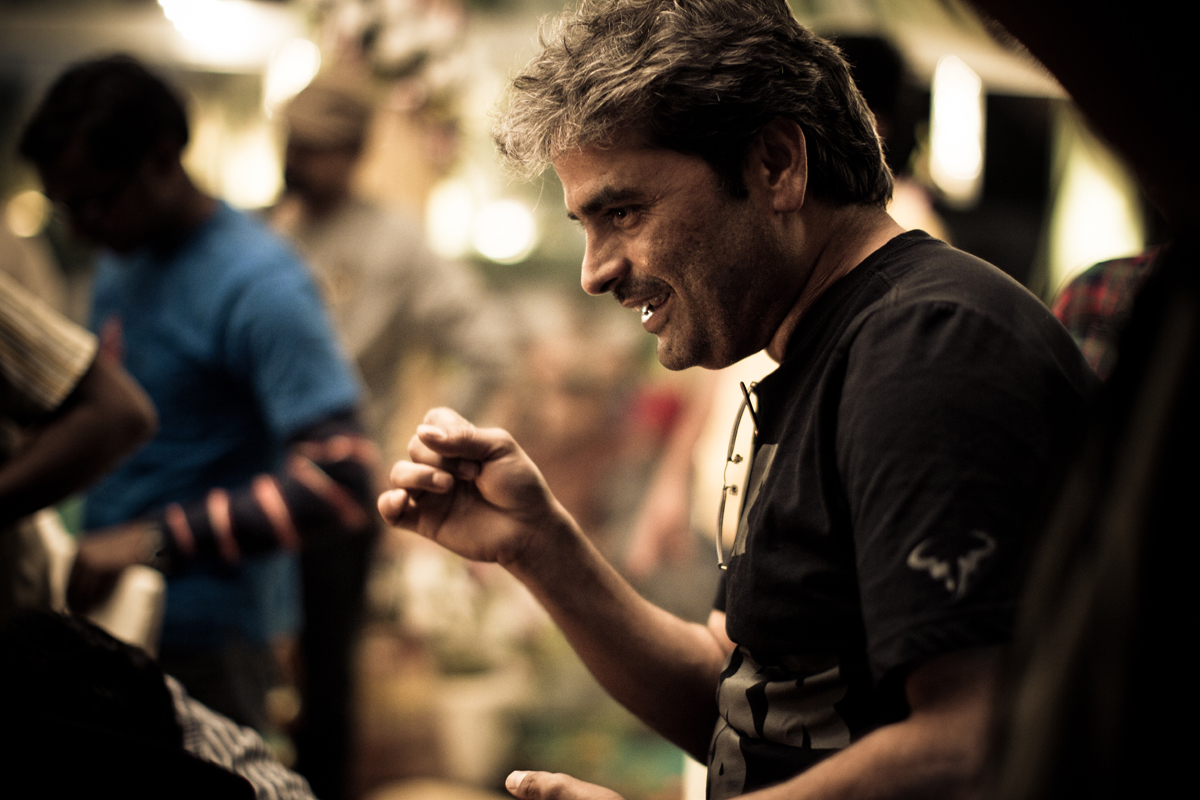 Vishal Bhardwaj
Wikimedia Commons
---
Calcutta
|
Published 20.10.19, 08:13 PM
|
---
We caught up for an exclusive chat with filmmaker Vishal Bhardwaj, who's a board member of the Mumbai Film Festival, running from October 17 to 24. Excerpts:
What can cine-goers expect this year?
Vishal: I think greater films, better films. I'm so excited to watch The Irishman and Scarlett Johansson's film Marriage Story and many more, including the Indian selection. It's very exciting. I plan properly... the films that I'm going to watch.
Has a fan encounter ever made you contemplate as a filmmaker?
Not a fan. But in general, you get feedback on your films. There was the character Horatio that I had deleted in Haider (adaptation of William Shakespeare's Hamlet). And I think I should have kept that. I had actually combined two characters, that of Ophelia and Horatio together, which I shouldn't have done. I should have separated these two characters. I keep doing that, you know! I made the three witches (Maqbool, that was an adaptation of Shakespeare's Macbeth) into two witches. That's what I keep doing with Shakespeare. So someone mentioned it to me, 'Why did you delete the character of Horatio?' In hindsight, I think I should have had that additional character. It would have given me more things to say. The Pandits reacted to my film that they have not been given the (pauses)...
Due?
No, who am I to give them any due? The government of India has not given them any due. If I would have made Horatio a Pandit community character, I could've said more. I could've given them more screen time because according to me, that was the biggest tragedy of modern India... the exodus of three-and-a-half lakh people in one night. I was not being insensitive, I didn't see that place. But when I look back, I see that maybe I shouldn't have combined Horatio and Ophelia. I could've used Horatio to bring in that factor which made them upset.
How difficult is it to adapt a Shakespearean play into a modern-day Indian subtext?
You have to take care of the soul and not the text. You have to be more loyal to the spirit and soul of the play rather than the written words. Otherwise, firstly it is for stage and secondly, it is for some other country, it is for some other society. But it's about people and people's emotions don't change. The countries change but their emotions don't change.
As a filmmaker, how do you handle the crests and troughs that comes with the success and failure of your films?
Easier for me because it's not like some films work and some don't. For me, nothing works! It's easier because you only have to deal with failure (laughs). Ek bada achha padha tha maine kahi... 'Try again. Fail again. Fail better.' I fail better.
But last year, didn't the fate of Pataakha affect you?
No. Rangoon's fate also didn't affect me, 7 Khoon Maaf's fate also didn't affect me, Matru Ki Bijlee Ka Mandola didn't affect me, Omkara's didn't affect me. Kaminey's affected me a bit. I don't think anything has affected me. It affects me in that moment, once that moment is gone, then it hardly makes a difference. Success and failure are there for the present, not for the future or not for the past. In that moment, you feel bad. One thing you should know, the good work remains. The success and the failure fade away. Now nobody knows that many good films... like Andaz Apna Apna was a flop at the box-office. Does anybody remember that? It's a cult film. So, in that moment if you can take care of yourself when it doesn't do good or to your expectation... I'm just making a joke and romanticising it but films did work for me, like Omkara or Kaminey or Haider, on some level. But if you keep clinging to those things, then you become a puppet of the success.
You were the show-runner and executive producer for Netflix's adaptation of Midnight's Children. How's that project shaping up?
Actually, that's on hold for the time being. We are revisiting scripts and re-working on that again.
Any plans of your next feature film?
I have started thinking of writing something. It's not even in the writing stage, just in the conception stage of what should I make.
You make your own songs and music in your films. How do you balance that while making the film?
Everything comes on a different time. Sometimes I make songs when I'm writing the film. Sometimes I make songs when the film is about to release because when you see the image, you see a sequence and you feel that it requires a song. Many times it has happened, like Naina Thag Lenge (Omkara) happened three weeks before the release of the film. Many songs have happened like that.
Which is your most personal film till date?
I think Haider, not because of the Kashmir conflict but because of the father-son relationship.
When you write a film, where do you draw inspiration from?
I keep observing people, you know? You keep storing them in your head. When you come to write, you don't have to bring it out, the observations come out on their own and then you sprinkle them on the characters.
What kind of films do you like to make?
I think I enjoy dark humour.