Zoya Akhtar's stories: a conversation with the director
Filmmaker from family of writers takes inspiration from life & everything around her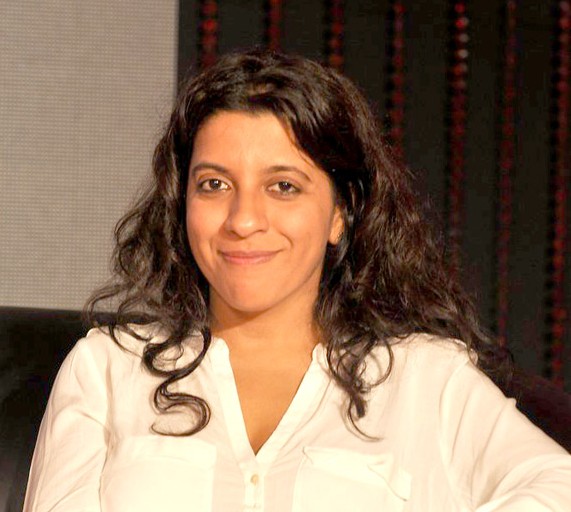 Zoya Akhtar
Wikimedia Commons
---
Calcutta
|
Published 20.10.19, 08:13 PM
|
---
Zoya Akhtar, basking in the success of her film Gully Boy, selected as India's official entry to the 92nd Academy Awards, was at the news conference for Jio MAMI 21st Mumbai Film Festival with Star of which she's also a board member. We sat down for an exclusive chat with the filmmaker whose next is Ghost Stories on Netflix. Excerpts:
Congratulations on Gully Boy being India's official submission to Oscars 2020! How does it feel?
ZOYA: I mean, it's a great shot. It's a big privilege and a huge honour to be selected from India. I'm very grateful to get this kind of platform and this kind of chance.
Did you watch the other films that were nominated along with Gully Boy?
I haven't watched all of them but I'm going to.
Do you remember what you were doing when you got the news?
I was getting a blow dry so I couldn't even start screaming. I was just like, 'What!'. I was with a very close friend of mine, Shrishti Behl (Arya), she's at Netflix. We were both at the salon together. She was like, 'What!' and we just had a silent scream between us. Then my phone just caught on fire and I was just responding to people.
What can you tell us about your story in Ghost Stories that stars Janhvi Kapoor and Vijay Varma?
I can't tell you anything because they have a campaign. But it's the first time I've worked in that genre, it's the first time I'm shooting with Janhvi. It was lovely.
Do you show the scripts to your dad (Javed Akhtar) before making a film?
I show the script to my entire family, everybody in my family is a writer - my mother, my father and my brother. I take everyone's feedback and sometimes it works for you and sometimes it doesn't.
What can the audience expect from this year's MAMI?
Honestly, I'm just blown by the line-up. We have a banging line-up of films. If you have been to any of the festivals, anywhere, we have like the top of the line films. That just goes to show how amazing the festival director and the crew is, that's going out there and connecting and bringing these films to India. Also, the fact that the Mumbai Film Festival is obviously gaining more and more heft because those films are very easily being sent over.
Which films are you most looking forward to watching this year?
I'm really looking forward to seeing Marriage Story and The Irishman. There's a lot of films that I don't know of that I want to read up on and then make my choice.
How's the preparation for Made In Heaven season two coming along?
We are currently writing and hopefully will get into filming in February.
Would you ever consider making a sequel to any of your popular films?
Well, I haven't really gone there. I have many, many stories to tell. I just want to work in new genres.
When you write a film, do you draw inspiration from your own life or is it mostly observational?
It's a mix. It's from the environment around you. It's from your life. It's from literature you have read. It's from the stories other people say. It's a mix of everything.
Which one would you say is your most personal film till today?
I think it would be Luck by Chance.
From Luck by Chance to Gully Boy, what does success mean to you now?
It means that finally it's easier for me to do what I want to do and that I should take that advantage. I should take advantage of that privilege and make sure that I get better because eventually at the end of the day, you want that one film that's near perfect. For me, that means I wouldn't change anything in it. So I think I just want to be able to do that. Also, success means that maybe I'm in a position to help and give a platform to new voices.
Your films have amazing dialogues. Which one's your favourite?
I think I'd pick, 'Mujhe afsos karna nahi aata (Katrina Kaif's from Zindagi Na Milegi Dobara)'.
What inspires you to make films?
I love the movies. I think it's as simple as that. I like telling stories and I love the movies.
Did a fan ever tell you that your film has changed their lives?
Yeah, of course. It's beautiful when somebody is personally moved because I feel like that when I see a lot of work. Sometimes it's a film, sometimes it's photography, sometimes it's a book you read, sometimes it's a painting, sometimes it's a piece of music, but it moves you. And to be able to be in that club where you can put work out and put consciousness out and somebody feels that way, it's an amazing feeling. It's the best feeling.
Lastly, what are you streaming right now?
I'm watching Mindhunter and I just finished watching Fleabag.