Oops, Mr B!
Megastar draws flak for tweet, which was later deleted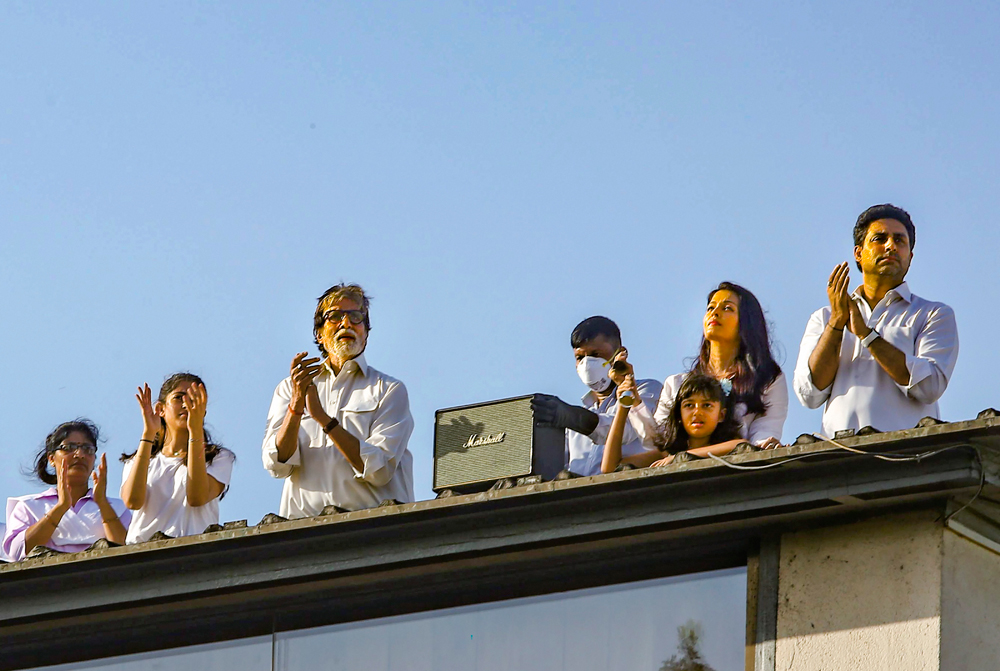 ---
---
Megastar Amitabh Bachchan came in for heavy criticism on Monday for one of his tweets, which claimed vibrations from clapping, blowing conch shells as part of Sunday's janata curfew would have reduced or destroyed the coronavirus potency as it was "amavasya", the darkest day of the month.
Bachchan's tweet comes in the wake of several similar fake news stories misinterpreting Prime Minister Narendra Modi's appeal of clapping and clanging plates to express gratitude to those providing essential services during this global health crisis.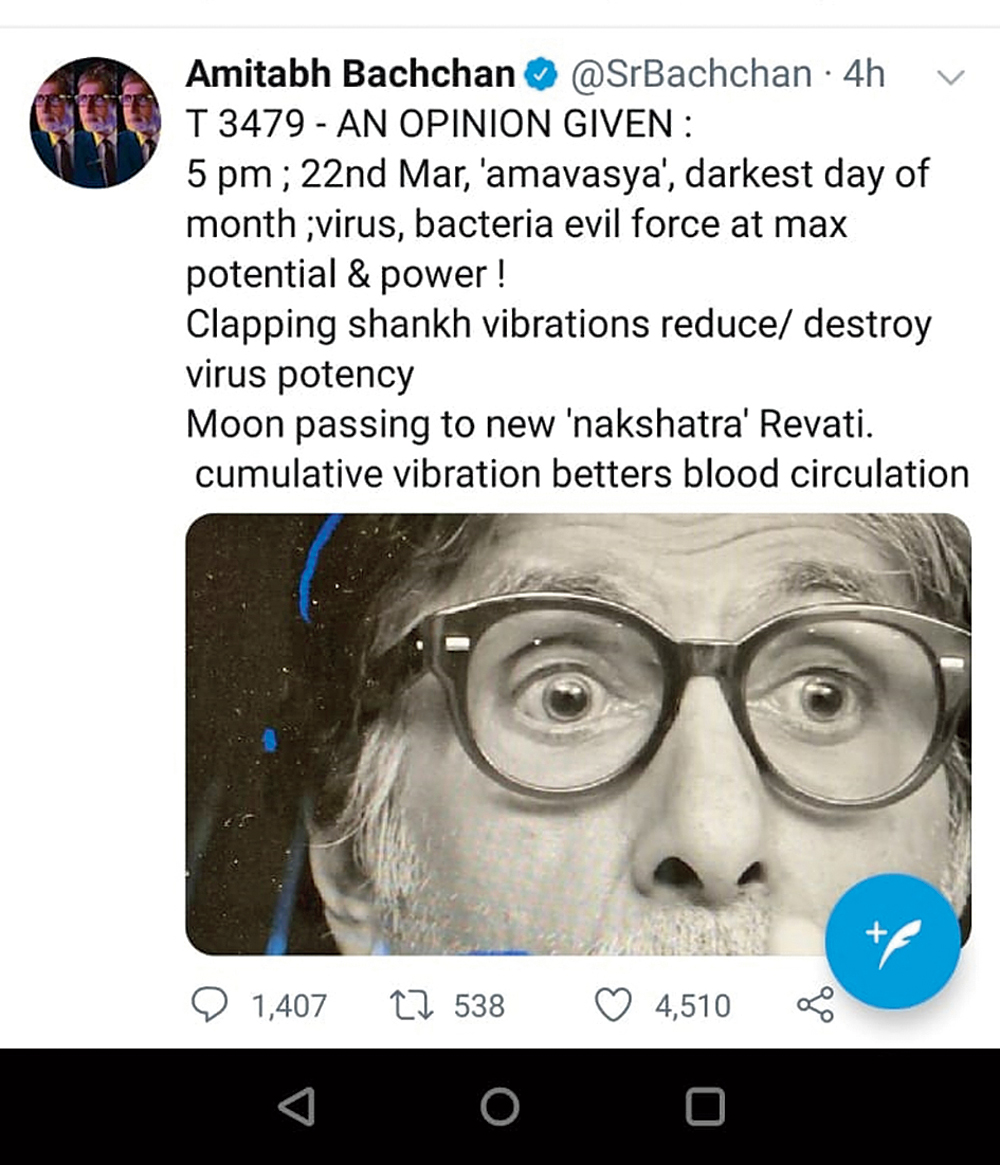 The 77-year-old wrote in a tweet — that has since been deleted — "An opinion given: 5 PM, 22nd Mar, 'amavasya', darkest day of month; virus, bacteria evil force at max potential & power! Clapping shankh vibrations reduce/ destroy virus potency Moon passing to new 'nakshatra' Revati. cumulative vibration betters blood circulation."
The tweet accompanied his picture, which had three question marks scribbled on it, leading many to wonder if the actor was sharing his opinion or questioning the theory floating on social media.
However, his tweet was met with criticism with users slamming the megastar — an icon for most, and one of the most active and followed celebrities on social media with a follower count of 40.5 million — for tweeting something which was not factual.
Lyricist Varun Grover was among the first ones to slam Bachchan.
"Shameful superstitions propaganda coming from a person with such huge reach. And we have learned to let go of 'besharmi' (shamelessness) of many of our celebs but this is DANGEROUS too. Indian lives are at stake here and you need to be more responsible," Grover tweeted.
A Twitter user wrote that it's painful when a respected opinion leader like him resorts to forwarding such opinions.
People "celebrating" janata curfew, defying social distancing advice, on Sunday also came under criticism from several Bollywood stars, including Sonam Kapoor Ahuja, Richa Chadha and Nimrat Kaur.
Lunchbox actress Nimrat wrote: "The attitude behind the circus that's unfolded in so many parts of the country over 'celebrating' the end of #Covid19 is the exact reason why we should be so worried for India. Praying the price we pay for this utter embarrassment and horror isn't irreversible and drastic."
Re-tweeting a thread of several videos of people celebrating on the streets, Sonam said: "Sharing because it's tragically hilarious."