Bad Boys for Life: The franchise has been intellectually, thematically and spiritually dry-cleaned
This time there's dramatic jeopardy, real character work and actual affection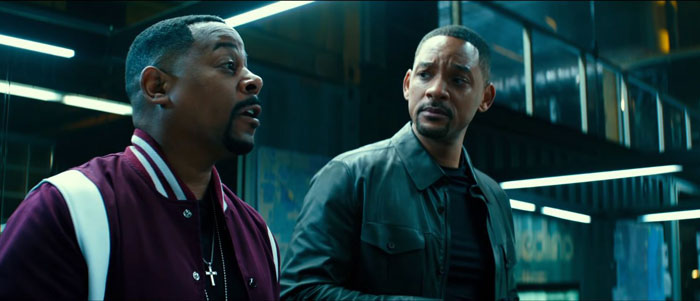 ---
---
This doesn't happen. The third movie in any franchise is the dregs. Bar a few — in fact, just two — notable anomalies (Toy Story 3 and Goldfinger), the "threequel" is the point at which the formula has ossified, the characters are exhausted and the self-awareness has become debilitating. This is shown in everything from The Godfather Part III to Alien 3 to Men in Black 3 to Iron Man 3. In short, when it comes to movies, third time is not the charm.
Yet here we have Will Smith and Martin Lawrence as, respectively, the Miami detectives Mike Lowrey and Marcus Burnett, back for a third adventure in a mostly crass and testosterone-fuelled franchise that should have died after its previous odious instalment in 2003 (they blew up everything and made gay jokes). And it's utterly fabulous. Michael Bay, who directed the other films, is out (yet features in a cameo), and in his place are Adil El Arbi and Bilall Fallah, a duo of untested Belgian directors (their most recent work was a pop video for Wiz Khalifa). But, somehow, it's as if the franchise has been intellectually, thematically and spiritually dry-cleaned.
Yes, the action beats are still there. Lowrey and Burnett will still demolish half of Miami, via deafening car chases and blood-spattered shoot-outs, on their way to discovering the identity of a mysterious Mexican occultist who is controlling the mob from across the border. But this time you care. This time there's dramatic jeopardy, real character work and actual affection.
One of the best, funniest and most unexpected moments features Lawrence's Burnett watching over Smith's unconscious Lowrey in hospital (there has been an injury) and tenderly applying hair dye to Lowrey's goatee. It has been revealed, in a previous scene, that the vain and still swaggering fiftysomething Lowrey dyes his beard, so the moment carries a certain narrative logic. But it's also surprisingly moving and illustrates a bond between the two characters that far exceeds traditional buddy-movie banter. There is, in other words, deep love here.
Smith and Lawrence are shamefully at ease in their roles. Smith, especially, hasn't been this effective in years, possibly even since Ali in 2001. It helps too that they're surrounded by a plethora of younger performers. In a tongue-in-cheek contrivance, the police department has launched a secret squad of talented yet sensitive crimefighting millennials (including the High School Musical star Vanessa Hudgens) overseen by Lowrey and his former flame Rita (the Mexican actress Paola Nunez, very strong). It allows for some welcome intergenerational tension, and a subtle critique of the genre's macho theatrics.
The villain too, played by Kate del Castillo, is gloriously sinister and could have come straight from a Harry Potter movie, while the closing plot twist nattily shows the franchise in a new light. In short, in context, a triumph.