Ayoshi Talukdar gets ready to start shooting for a new romcom with Om
'As an actor, I don't want to create any boundaries for myself'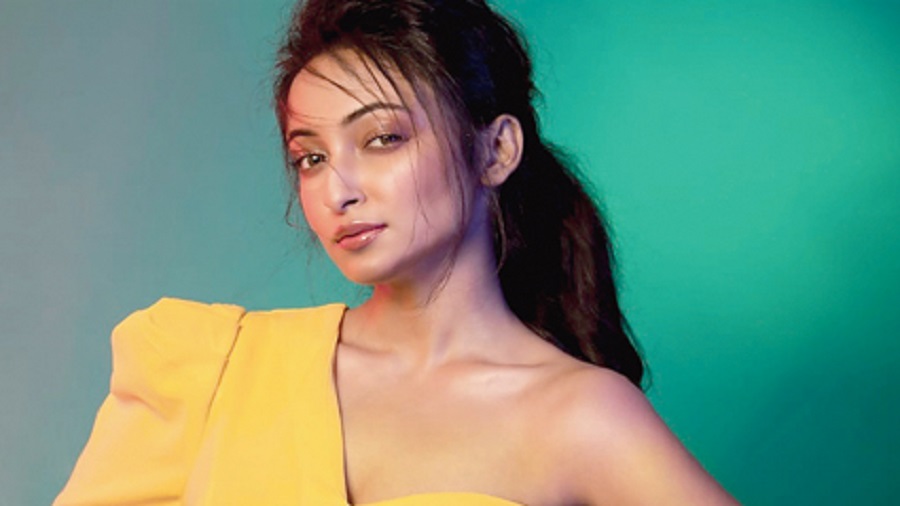 ---
Published 14.09.20, 09:36 PM
---
The film Harano Prapti premiered on September 13 on TV, and one of the cast members is happy with the feedback coming her way. Now, actress Ayoshi Talukdar — who had starred in films like Satyanweshi Byomkesh and a web show like Eken Babu — is all set to start shooting for a new romcom — Pathikrit Basu's Dadur Kirti with Om. The film also stars Sumanta Mukherjee, Lily and Kushal Chakraborty. The Telegraph chats with Ayoshi...

What are your fave moments from the shoot of Harano Prapti?
There are so many. I had the privilege of being directed by Rajada (Raja Chanda), shared screen with amazing senior actors like Sohamda, Payeldi (Sarkar) and Tnusreedi whose films I've grown up watching. And definitely Uday who's a good friend and an amazing co-actor. We shot in London for the promotional dance. Overall the entire experience was a memorable one.

How important was a film like Satyanweshi Byomkesh for your career?
Byomkesh Bakshi is a brand in itself. I can't describe in words how special Satyanweshi Byomkesh (starring Parambrata Chattopadhyay and Rudranil Ghosh) is to me. I count myself fortunate that I got to play an important character. It changed a lot of things for me as an actor. I received so much appreciation and love from people for which I'll always be thankful.

How excited are you about starting the shoot for your new Zee Bangla Originals film?
I'm very excited. This ZBO is an emotional drama and the project has a really good team. I love my character because it has so many shades. It's going to be challenging I know but I cannot wait to be Torsha. We are shooting from end of this month. So fingers crossed... hoping to have an amazing experience.

What kind of safety precautions will you take?
In these trying times, I definitely will have to take extra precautions. I'll be carrying all the safety equipment like sanitisers, masks and sprays. In fact, my mother is very careful about my safety so I'm sure my shooting kit will be loaded with necessary stuff and definitely home food.

Tell us about the storyline and your character?
My character name is Torsha. The story revolves around Torsha, her Dadu (Sumanta Mukherjee) and Amit (Om). There's a beautiful and emotional bond between all of them. A fresh romance will also be seen. It will be really interesting for the audience to see how the hero wins over Dadu's heart to get the girl whom he loves.

What attracted you to the film?
The character is so lovable and I feel really lucky that I get to play it. She's independent yet so responsible. I simply loved the character. So, I just had to do it.

How are you prepping?
I'm rehearsing my script so that I can understand Torsha and depict her on screen. I'm also watching a few films based on such content. I want to go fully prepared on set.

Are you bonding with Om?
We have met a couple of times for script readings. I think we will be able to create that bond on screen because he seems to be a cooperative and helpful co-actor. I've seen Om's work earlier. He's a good and spontaneous actor; has done many films, so he is quite experienced.

How has the screen journey been for you so far?
I'm happy with the kind of work I'm getting. The film industry is quite a difficult place to make your mark but I am glad things are shaping up well for me. So far, I've been lucky to work with eminent directors, good actors and established production houses.

What are the lessons learnt till now?
When you work with good teams you learn from them. So have I. I feel more confident now. I think learning has no end. I'm trying each day to master my craft.

What kind of films and roles would you like to take up in the future?
As an actor, I don't want to create any boundaries for myself. I want to do all genres of films that are meaningful and different roles so I can reach out to the audience and get their love.