'2020 ko tagda jawaab' promises Salman Khan as he kicks off season 14 of Bigg Boss
Contestants this year will have access to a restaurant, spa, salon, gym and also a mall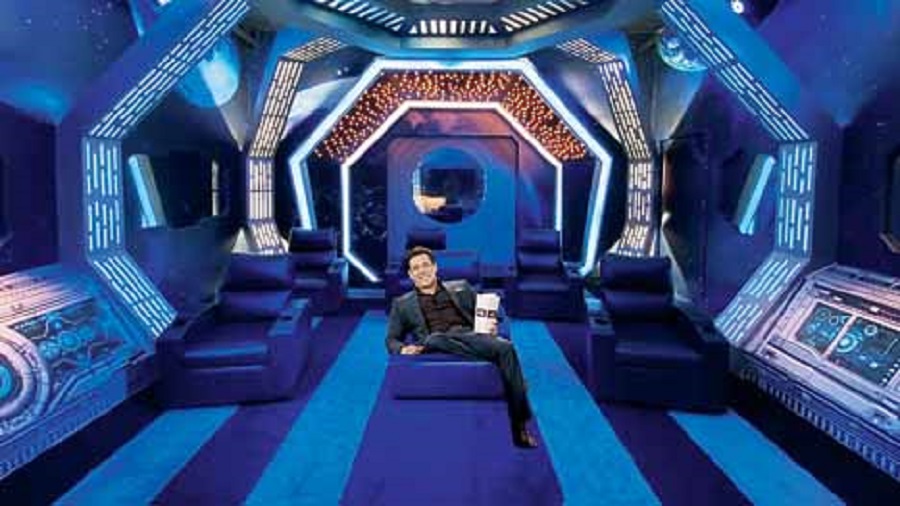 ---
---
In a world that's been converted into a massive Bigg Boss house over the last six months, why would anyone be interested in watching a handful of famous faces voluntarily lock themselves up? More importantly, who are these people who are willing to go from one lockdown situation to another, this time with a few hundred cameras monitoring every move they make and every breath they take?
The makers of the Colors reality show, on the contrary, feel that there is no better time than to kick off the latest season. Reason? Season 14 of Bigg Boss, hosted by Salman Khan for the 11th year now, is being positioned as a wish-fulfilment edition aka a "dream-come-true season" as Salman, who was present at the virtual launch of the show on Thursday afternoon, promised.
Contestants this year will be holed up at the BB house just like all of us, but unlike what happened to us when the country was in complete lockdown, they will have access to a restaurant, spa, salon, gym and also a mall. "More than the contestants, the idea is to give the audience sitting at home a vicarious dose of entertainment as well as all those things that they have been deprived of during the last few months," said Salman, looking dapper in a suit, who kicked off the launch by dancing to his song Just chill. For all those who have been missing going to movie theatres, which remain shut even as most of the country is in unlock mode, there's also a cinema hall where contestants can walk in with popcorn and soda and watch a film. "Yeh hain hamara 2020 ko tagda jawaab," smiled Salman.
The buzzword for this year's edition is "Scene paltega", with Salman — in true Bigg Boss tradition — promising twists and turns at every corner. Season 13 was the "biggest hit in the history of the show", said Manisha Sharma, chief content officer, Hindi mass entertainment, Viacom18, prompting Colors to extend its duration. "It will be tough to top what we did last year," said Salman, but the makers are going in all guns blazing, promising a "big twist" within the first 14 days of launch. One of the 'big twists' was introduced at the launch itself with the presence of previous winners Siddharth Shukla and Gauahar Khan, along with Season 11 runner-up Hina Khan, who, however, didn't reveal what they would be doing this season.
A host of popular names — including TV actor Eijaz Khan, Bolly actress Neha Sharma and Sneha Ullal, Salman's co-star in the 2005 film Lucky: No Time For Love — are doing the rounds, with Bigg Boss breaking with tradition this year by unveiling one of the contestants at the launch itself. "My hands and feet are shaking. I am excited about being on the show and also about meeting you," smiled Jaan Kumar Sanu, singer Kumar Sanu's son, who will be one of the contestants this year.
With the season playing out in the middle of the pandemic, the focus is on following all standard operating procedures to ensure the safety of the contestants as well as that of the crew. Salman also emphasised on the fact that, "a big property like Bigg Boss not only promises non-stop entertainment but also provides job opportunities to hundreds of people, both much needed in the current scenario."
Season 14 kicks off on October 3 and will air on Colors at 9pm on weekends and at 10.30pm on weekdays. Episodes will stream ahead of telecast on Voot, which will also allow viewers 24x7 access to the Bigg Boss house.