Indian faces fill up American classrooms
An overwhelming percentage of students in US graduate STEM classrooms are from India, China and other foreign countries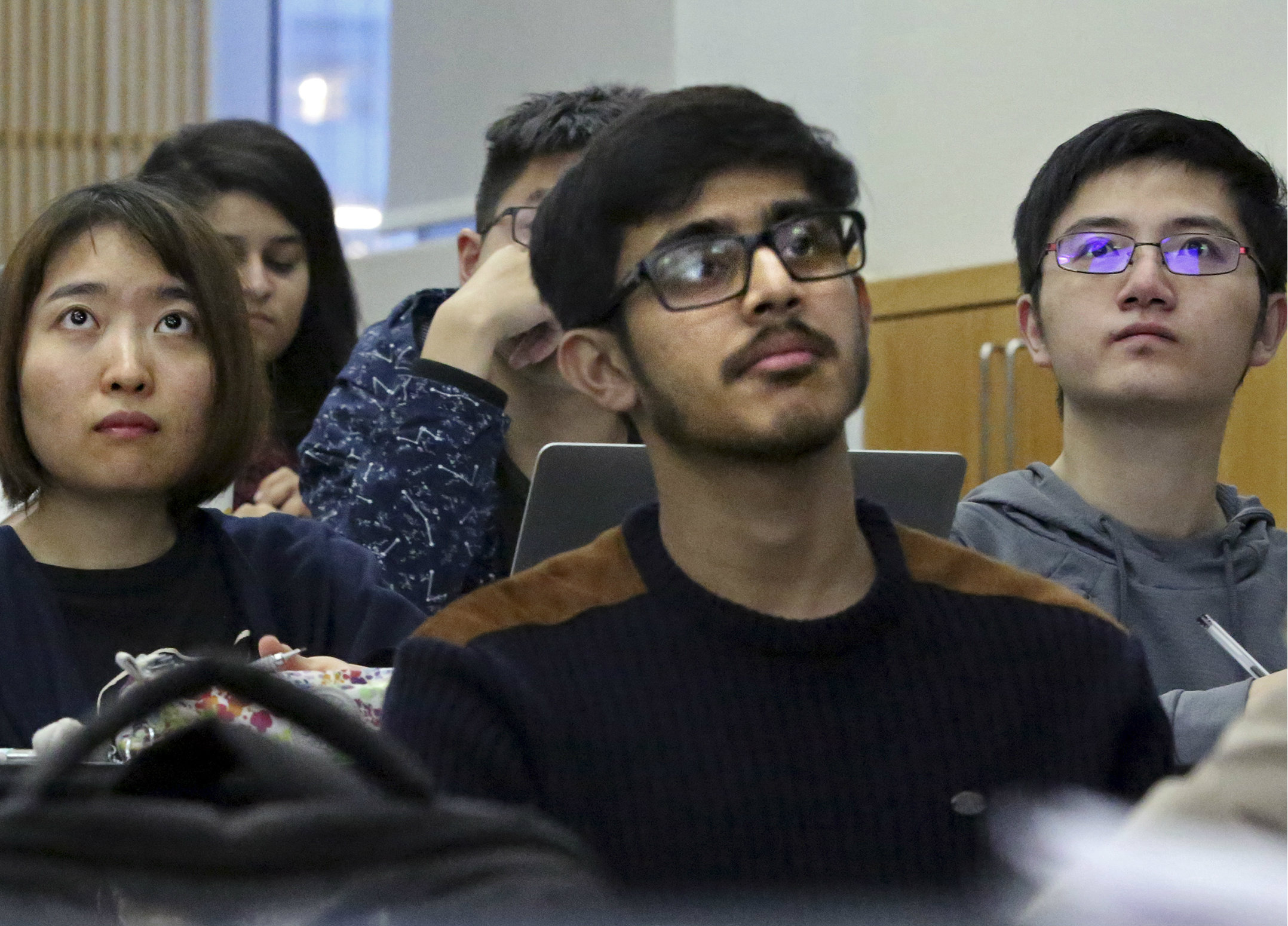 ---
Published 25.12.18, 04:27 AM
|
---
There are two different pictures of students roaming the hallways and labs at New York University's Tandon School of Engineering in the US. At the undergraduate level, 80 per cent are US residents. At the graduate level, the number is reversed: About 80 per cent hail from India, China and several other foreign countries.
For graduate students far from home, the swirl of cultures is both reassuring and invigorating. "You're comfortable everyone is going through the same struggles and journeys as you are," said Vibhati Joshi of Mumbai, India, who's in her final semester for a master's degree in financial engineering. "It's pretty exciting."
The Tandon School — a consolidation of NYU's science, technology, engineering and math programmes on its Brooklyn campus — is an extreme example of how scarce Americans are in graduate programmes in STEM (science, technology, engineering, mathematics). Overall, these programmes have the highest percentage of international students of any broad academic field. In fall 2015, about 55 per cent of all graduate students in mathematics, computer sciences and engineering were from abroad, according to a survey by the Council of Graduate Schools and the Graduate Record Examinations Board.
The dearth of Americans is even more pronounced in hot STEM fields like computer science, which serve as talent pipelines for the likes of Google, Amazon, Facebook and Microsoft: About 64 per cent of doctoral candidates and almost 68 per cent in master's programmes last year were international students, according to a survey of American and Canadian universities by the Computing Research Association. In comparison, only about 9 per cent of undergraduates in computer science were international students (perhaps, deans posit, because families are nervous about sending offspring who are barely adults across the ocean to study).
Many factors contribute to the gap, but a major one is the booming job market in technology. For the most part, Americans don't see the need for an advanced degree when there are so many professional opportunities waiting for them. For some, the price is just too high when they have so much student debt already. "You can believe that US bachelor's students, if they're good, can go get a job at Microsoft or Google with a bachelor's degree," said Edward D. Lazowska, a professor of computer science at the University of Washington.
Hadi Partovi, a tech investor, received his master's in computer science from Harvard University in the 1990s. His roommate did not. They both got job offers from the same company. "Master's grads are valued more, but not enough more for American students to get a master's degree," said Partovi, a founder of Code.org, a non-profit that promotes computer science in grade school and high school.
Universities and employers are eager to tap the pool of international talent that helps them stay competitive globally, and graduate programmes have a financial incentive in attracting them: Demand from abroad is so high, administrators don't see a need to offer as much tuition assistance.
There's concern, though, that the current climate around immigration could jeopardise that flow of talent. Incidents of xenophobia, hostile political rhetoric and President Donald Trump's attempts at banning travellers from some Muslim-majority countries may be weighing on the minds of potential applicants. The Thayer School of Engineering at Dartmouth, for example, saw a 30 per cent decrease in international applications to its professional master's programme for this semester, according to the dean, Joseph J. Helble.
Still, trends are not clear. "If there are one or two more years of comparable 20 to 30 per cent decreases in international applications, we're very concerned about our ability to conduct research and spin off and start companies," Helble said. "We're concerned from a competitive perspective."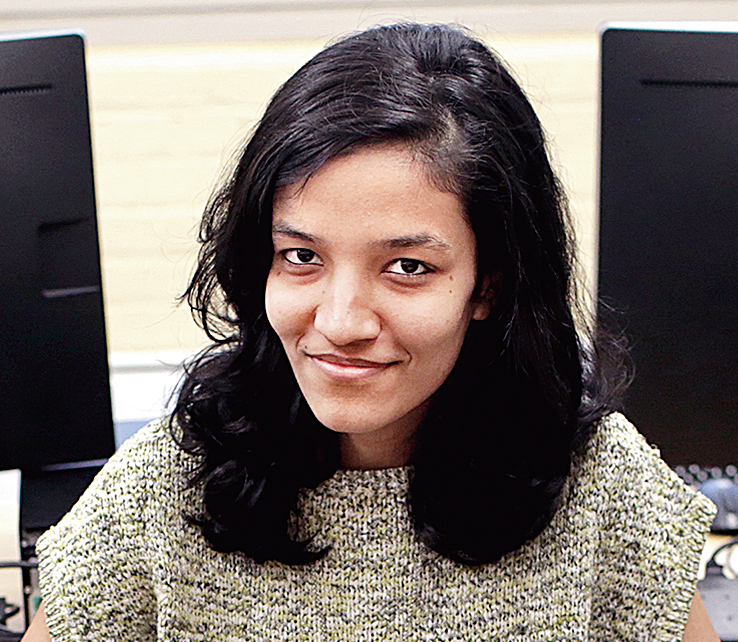 The balance of computer science graduate programmes began to tilt toward so-called non-resident aliens in the late 1990s, when well-capitalised dot-coms began scouring for programmers, sometimes encouraging summer interns to drop out of school, Zweben said.
Students from other countries have long seen graduate school as their best path to employment and residency in the US. Joshi, who is president of the NYU finance club, wanted to attend NYU so she could merge her background in information technology with her interest in the financial industry. She has regular exposure to industry speakers and recruiters. Her decision paid off. Joshi, 25, has accepted an offer to work in risk management at American Express once she completes her master's. She will apply for Optional Practical Training, a programme that allows her to work in the US for a year, with an option of extending her stay for another 24 months. It will be up to her employer whether it wants to sponsor her for an H1-B visa after that, allowing her to stay longer.
The Tandon School recently started "A Bridge to NYU Tandon", aimed at preparing students with non-STEM backgrounds for master's programmes. Katepalli R. Sreenivasan, the dean, believes this could attract Americans who have not yet found decent jobs. And he would like to see more of them enrolled in the graduate programmes. "I feel that's an imbalance," he said, "that needs to be corrected.
STEM stats
Indian students of STEM bagged 56 per cent of job trainings last year. The STEM-OPT (Optional Practical Training) allows them to work in the US for 12 months after they graduate

The Kauffman Foundation estimates that international students will make up half of all STEM PhDs in the US by 2020. Indeed, without international students, graduate programmes in STEM subjects in many schools couldn't survive

The World Economic Forum calculates that India had 2.6 million recent STEM grads as of 2017 while the US had 568,000

c.2018 New York Times News Service