Code red
With both dependence on the Internet and cybercrime increasing during the lockdown, many school students are taking an interest in ethical hacking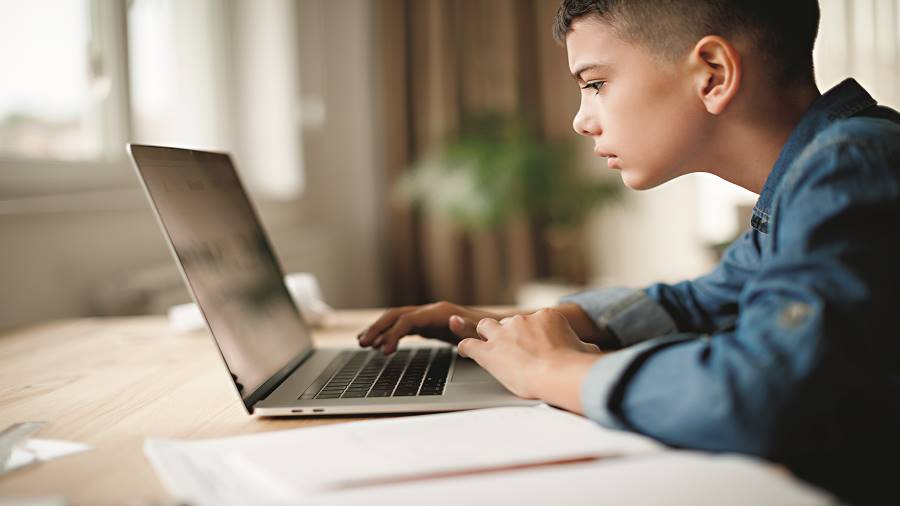 ---
Published 14.09.20, 09:27 PM
|
---
For Ashlesha Bhagat, a Class XI student of Laxmipat Singhania Academy (LSA) in Calcutta, conducting a virtual workshop during the lockdown was a dream come true. On the sidelines of an inter-school event in end-July, she and a classmate educated around 30 students on ethical hacking. "The participants were mostly students from classes IX to XII. There were also some from Class VIII," says Ashlesha, who loves to work on her hacking skills when she is not studying.
More and more students are getting interested in ethical hacking, some as early as in middle school. For most, it is a passion rather than a career choice. What gets them hooked, however, is not real incidents of cybercrime but movies and crime series depicting such stories. Their aim is to use this knowledge to prevent crime in the future.
"I would watch hackers break passwords in films and that got me interested right from Class VII," says Ashlesha. By the time she was in Class IX, she had "googled" enough information and went on to attend her first workshop at IIT Mumbai the next year.
"I can hack into CCTV devices and WiFi networks. And since the lockdown, I have been putting in a lot of practice. Students need to be aware of faulty sites that lead to cybercrimes, especially now that we are so dependent on the virtual world," she says.

Just like Ashlesha, many others  have also been reading up on and practising hacking in their spare time during the lockdown in an effort to be cyber- smart.
"I have a spare laptop at home where I practise hacking into dummy websites," says Class XI student Animesh Sachan, who co-conducted the workshop at LSA. "As a child I would often wonder if it was as easy to crack passwords as shown in films. I started surfing the Net and came across ethical hacking. In the future, I would like to help companies detect loopholes in their websites," says Animesh, who has been watching YouTube tutorials on ethical hacking from middle school. However, like many other enthusiasts, he too wants to keep his passion and profession separate.
"I am developing an app and my knowledge of ethical hacking will come in handy there," said another enthusiast, Mayank Banerjee, a Class IX student of Indus Valley World School, Calcutta. Again, it was movies that sparked his interest. "I realised the need to protect data in every walk of life. Ethical hacking teaches me how to detect the loopholes," he says.
The fun factor of ethical hacking is a huge draw. "I have not done any course but I am always learning from various sites and videos. Now I practise detecting flaws in various websites in my spare time. It's as thrilling as a crime series," says
Akash Ghosh, a Class X student of Mother Memorial School, Calcutta.
The lockdown has afforded students like Arsha Adak of DPS Howrah the time to enrol for a free online course. "I used to read up about ethical hacking and ID spoofing since Class VIII. I know how to detect sites that are not secure. I want to stop students falling prey to such sites. Knowledge of ethical hacking has made me realise that it is not easy to break codes. And it's definitely not a five-minute affair as shown on screen," says the Class XII student.

According to ethical hacker Rahul Tyagi, co-founder of cybersecurity company Lucideus, interest among schools has spiked post-Covid-19. "Earlier, we had one or two schools approaching us to hold workshops on ethical hacking and cybersecurity. Now, we organise virtual workshops for around 12-14 schools a month," says Tyagi, who conducts free sessions for schoolchildren all over India. He clarifies his workshops are more about building "cyber hygiene".
"We teach children how to protect themselves from cyber scams and instruct them on cyber laws. There has been a peak in cybercrime involving children in the last couple of years. Introverted children are often the victims. Knowledge of ethical hacking comes in handy to detect loopholes in various sites. We start with how someone can hack into a phone and then offer solutions," says Tyagi. His company has come up with a free app, SAFE Me, to educate children on the issue.
Schools have every right to be alarmed. According to academicians, many sites prompt children to give away too much information. The International Centre of Missing and Exploited Children in Alexandria, US, has detected more than five lakh child sexual abuse online material originating in India in just the month of March this year.
Around 92 per cent child abuse and trafficking cases in the last three years have used technology and a digital medium to negotiate with customers.
"We have been holding ethical hacking workshops in our school for the last 4-5 years. It's not enough for children to be tech-savvy; they need to know various aspects of cybersecurity too. There has been a growing interest about ethical hacking, especially among students of classes IX to XI," says Meena Kak, director of LSA.
In a lighter vein, she adds, "Our ex-student, Saket Modi, is an ethical hacker. I remember often finding him drowsy in class as he was busy learning how to hack at night."