Delhi Assembly polls: Kejriwal invites Amit Shah for debate
BJP 'running away' from discussion, says Delhi CM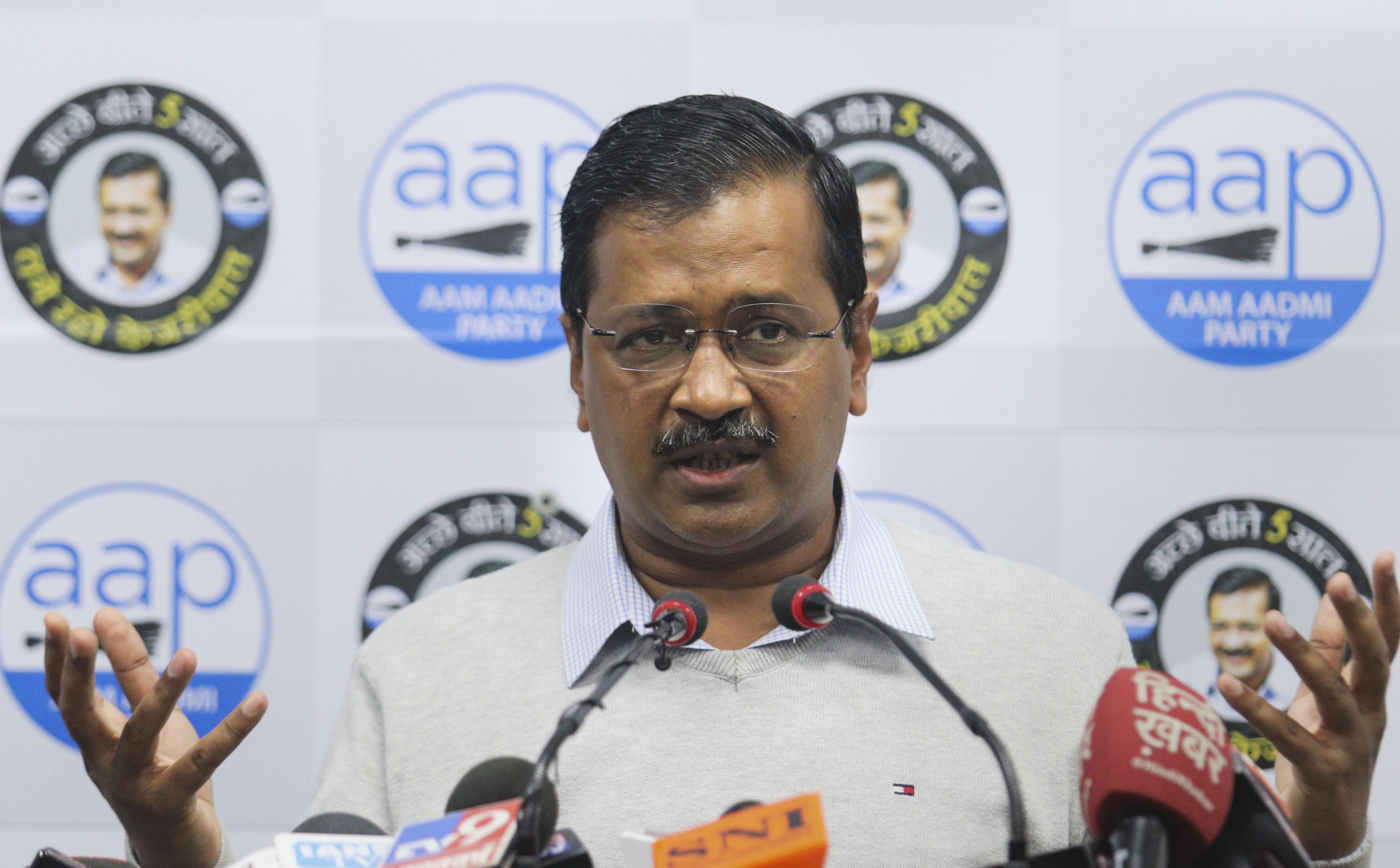 ---
New Delhi
|
Published 05.02.20, 10:11 AM
|
---
A day after Arvind Kejriwal issued a challenge to the BJP to announce its chief ministerial candidate for the Delhi Assembly polls, the AAP chief has invited Union home minister Amit Shah to hold a debate with him.
"Amit ji says that vote for me, and I will make the CM," Kejriwal said at a press conference as the Wednesday 1pm challenge deadline ended, adding that it would be a "betrayal" to the citizens of Delhi if the home minister chose an "illiterate" for the chief minister's post.
"Since Amit Shah ji is saying that I will choose the CM, I invite Amit Shah ji to a debate," Kejriwal added.
On Tuesday, Shah had made light of Kejriwal's challenge and said at a Delhi Cantt rally that any party worker can debate the AAP chief and that every Delhi citizen is BJP's chief ministerial candidate.
Kejriwal rebuked the comments and said that such statements sound like the BJP is "running away" from the debate.
Targeting Shah on BJP's evocation of abrogation of special provisions of Article 370 and construction of Ram Temple for seeking votes, Kejriwal said that people have voted for the party on these issues to put them at the Centre.
"Now, tell us what have you done for Delhi?" Kejriwal asked, adding, "Why people should vote for you in Delhi Assembly elections."
"People of Delhi want to know why are you against free services being given to the people and why do you want to shut them down," Kejriwal said.
Raising the issue of Shaheen Bagh, Kejriwal asked why the home minister is not unblocking the Kalindi Kunj road that has led to traffic snarls.
He further raised the issue of being dubbed as a "terrorist" and asked for evidence.
Referring to himself as the "son of Delhi," Kejriwal said, "Residents of Delhi want to know how the son of Delhi is a terrorist. (Union minister) Prakash Javadekar ji says he has proof. If you have proof, provide the evidence to the people of Delhi."
The Delhi chief minister asked the BJP to at least give the "likely candidates" for the CM's post and himself named if Vijay Goel, Manoj Tiwari, Hardeep Singh Puri, Dr. Harsh Vardhan and Smriti Irani were the preferred choices.
Further, on the recent claims by Delhi police that the Shaheen Bagh shooter is a member of AAP, Kejriwal said, "I don't which party he belongs to. He should be given stringent punishment."
Kejriwal said that if by any chance he is a "member of AAP or is anyway related to the party," he should be given double the punishment.
He also accused the party of using police to "politicise" the election.
The allegation of Shaheen Bagh shooter Kapil Baisala being a member of AAP comes three days ahead of the Assembly polls, scheduled for February 8.
Baisala's family, however, have refuted police's claim.
Kapil Baisala's uncle Fatesh Singh told PTI, 'I have no idea where these photographs are circulating from. My nephew Kapil had no association with any political party nor does any other member from the family. My brother, Gaje Singh, (Baisala's father) fought assembly elections in 2008 on a Bahujan Samaj Party ticket and lost. After that no one from our family had any links with any political party.'