Nature ensures that every valuable thing in the world is free, be it a mother's love, father's blessings or Shravan Kumar's dedication, Aam Aadmi Party (AAP) supremo Arvind Kejriwal said after he was sworn in as the chief minister of Delhi at Ramlila Maidan on Sunday.

'Some people are saying that Kejriwal is giving everything free. I love my people of Delhi and they love me back. This love is also free,' the newly-elected chief minister said at Delhi's Ramlila Maidan.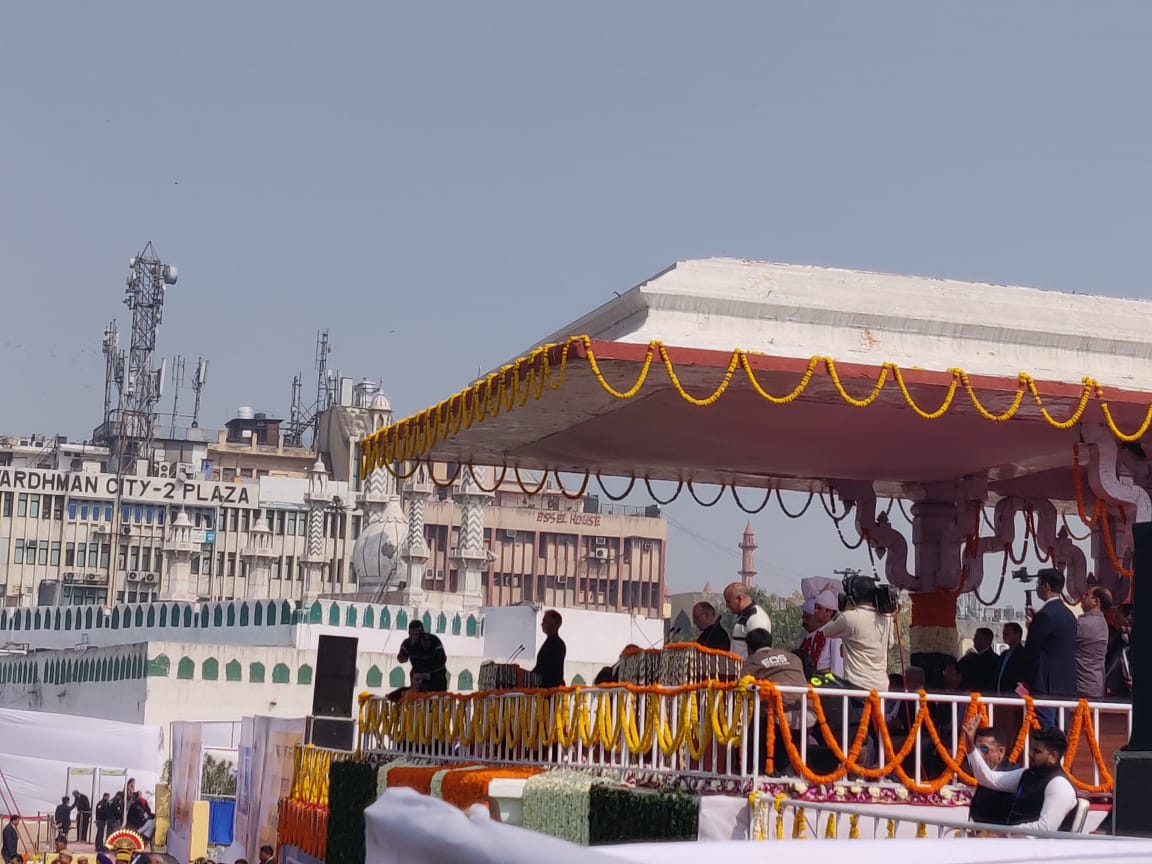 The stage at the Ramlila Maidan in New Delhi, where Delhi chief minister Arvind Kejriwal and six others took their oath Furquan Ameen
The oath of office and secrecy was administered by Delhi lieutenant-governor Anil Baijal. Six other AAP ministers—Manish Sisodia, Kailash Gahlot, Satyendar Jain, Gopal Rai, Imran Hussain and Rajendra Gautam—also took their oath.
Senior AAP leaders had earlier said that the same set of ministers would be repeated to avoid a squabble within the legislative party.
'Your son has taken oath for third time as Delhi CM; this is not my victory but yours,' said Kejriwal, adding that Delhi is an example for the whole nation. 'Forget political slugfest, it's time to develop Delhi,' he said, urging the Union government to work together for the welfare of the state and make Delhi the best city in the world.

Kejriwal said as the elections are over, the politics is also over with it and that he has "forgiven" his opponents for the remarks they made during the poll campaign.

The Delhi chief minister sought the Prime Minister Narendra Modi's blessings for a smooth governance at Delhi. Modi, however, skipped the ceremony in which various other BJP leaders were also invited. No chief minister of any state were given an invitation for the ceremony.
'I am grateful to those who help Delhi run,' he said, applauding the common people of Delhi.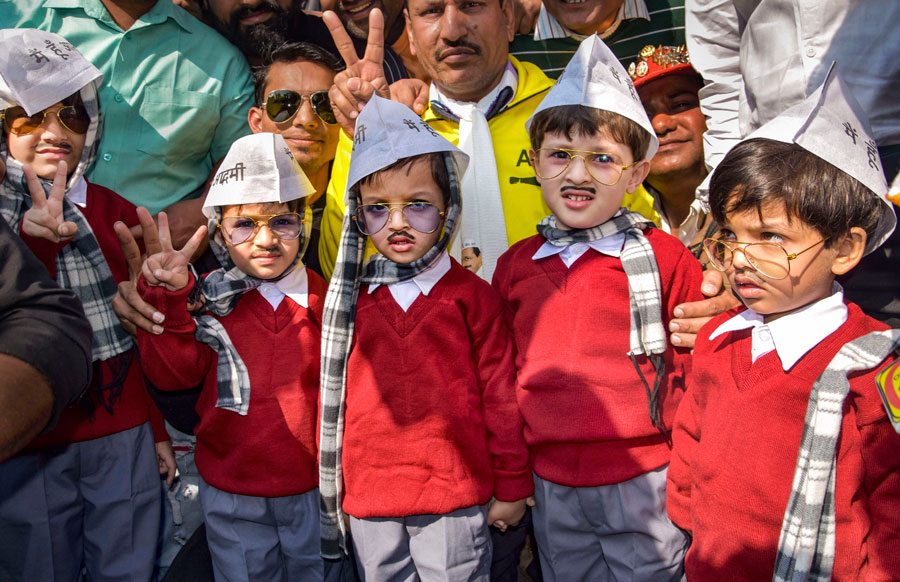 Children dressed as AAP convener Arvind Kejriwal arrive at the Ramlila Maidan for his swearing-in ceremony, in New Delhi PTI
He also stressed on 'kaam ki rajniti', or politics based on work. 'I'm the chief minister of Delhi, not of AAP, BJP or any other political party,' he said. Kejriwal said he did not give step-motherly treatment to anyone and has worked for all in the last five years.

He ended his speech with Hum honge kamyaab, the Hindi version of Charles Albert Tindley's gospel We shall overcome, made famous by 60s civil rights advocate Dr. Martin Luther King Jr.
Neiphiu Rio, chief minister of Nagaland congratulated Kejriwal, wishing him a successful tenure.
Arvind Kejriwal's AAP won 62 seats in the Delhi Assembly elections, while the Bharatiya Janata Party (BJP) won eight seats. The Congress could not open their account for the second time straight.