Both passion projects, with a deep attachment towards the ethical, sustainable and body positivity. Swimwear brand OOKIOH (inspired by the Japanese word 'Ukiyo' meaning 'floating/fleeting/transient world') and the cool-contemporary label Lisa Says Gah. The LA-based brands came together for OOKIOH Says Gah, a line of fun swimwear which is OOKIOH's first printed line. We chatted with Rourkela-based Vivek Agarwal who found OOKIOH, and Lisa Buhler, the founder of Lisa Says Gah, on the collaboration and brand identities.
OOKIOH Says Gah looks real fun. How did the collaboration come about?
Vivek: At OOKIOH, we have always loved Lisa's point of view and storytelling. She has such a great personal style and has been doing amazing things with Lisa Says Gah. One of Lisa Says Gah's most requested items had been swimwear, and their team members are long-time customers of OOKIOH. Because we wanted to experiment with prints, the collaboration seemed like a natural fit. I called them, and it was finalised over a 10-minute call.
The prints have such unique names! What are the stories behind the Bandana (red paisley), Farmer's Market (black multi-fruit) and Moo (green cow print)?
Vivek: Thank you! It was fairly on-the-nose. The animal-print trend inspired the Moo, but we changed the colours to meet our brand ethos and went with the name to have some fun with the print. Farmer's Market is part of our customers' lives; they pick vegetables and fruits from local farmer's markets instead of supermarkets. So, we decided to name the fruit print based on that and lastly, the paisleys are a staple "Americana" print on bandanas.
What was the designing process like?
Vivek: We chose proven silhouettes that could be styled back to Lisa Says Gah's apparels, were flattering on a range of body types, and had the vintage inspiration that is foundational to both brands. They were the perfect backdrop to feature the prints. Surfrider Bottom and Como Tops have been our bestsellers, and aesthetically it works with LSG as well. For example, Monaco Bottom, our other bestseller, would seem out of place in Lisa Says Gah's world. Once we had the silhouettes ready, we picked the prints that would work great on swimwear and scream summer.
We love how both brands are all about body positivity. What else was in common for both the brands?
Vivek: I am glad to hear you noticed that. Besides diversity and body positivity, our DNAs are rooted in sustainable practices. Both brands share a love of vintage and effortless Californian aesthetic and are on a mission to bring fun and joy to the community.
OOKIOH is really cool. How did you conceive the brand, Vivek?
Vivek: Thanks! I wanted to create something unique and was inspired by the '80s and '90s and brands such as Esprit and Benetton. The idea was to create a design and style-driven brand at the forefront of sustainability without being preachy. I also wanted to have fun with it. This was the basic idea behind OOKIOH, and of course, I had a great team supporting me in bringing the vision to life.
Tell us a bit about yourself? Do you have Indian roots?
Vivek: Yes, I am deeply rooted in India. I was born and raised in Rourkela, Odisha. I was a typical small-town kid who was focused on studies but had an affinity for fashion. I went to the US to pursue a bachelors in mechanical engineering and then came back to join my family business in iron and steel manufacturing. While acquiring lands for the company, I was drawn to real estate and went back to the US to pursue a masters in real estate at Cornell (University). In New York, I met icons in the retail and fashion industry, such as Richard Baker and Mickey Drexler, who reignited my childhood passion for fashion, and I decided to start OOKIOH.
What is the process of making an OOKIOH swimsuit like?
Vivek: Towards the end of summer, we start creating a mood board of what we want to say in our next collection and how we want to push our designs forward. For example, last year, we were inspired by the '70s, and accordingly, we created a collection with earthy tones and floral prints. Once we have the concept ready, we go back to customer feedback and analytics and see what has worked for us and what the customers liked and disliked. Finally, we land on a few designs that we believe combines all of that.
What kind of inhibitions do you still see in women about buying swimsuits?
Vivek: While we do our best to offer designs that address most fit and coverage concerns, it is still a challenge in some places and cultures to convince women to let go of their inhibitions. It is also related to the beauty standards that have been ingrained in our collective psyche over the decades. But I believe that it is slowly changing, and women are more open to it now. Today, our customer base is across 29+ countries.
What about ''80s sportswear and '90s Supermodel vibes' did you find interesting?
Vivek: It was the fun element that one saw in them -— they were colourful without being over-the-top, and the editorial brought a smile to your face. The sportswear was clean but playful and still stands the test of time. That's what inspired us at OOKIOH.
Who are your Indian customers?
Vivek: We are still setting our anchors here and are seeing great interest from the Indian customers. We expect to grow even more and have a broader range of audiences in the near future.
Lisa, what does 'gah' mean?!
Lisa: We like to think it can't be bottled or contained. The opposite of "ugh", it's an unbridled outbursting of surprise and delight — at an off-kilter ceramic vessel or a nubby cropped sweater or an all-women design collective, at a world where clothes are carefully curated, made for everyone, and are here for the long haul.
What was the inspiration for the brand?
Lisa: After a decade in the fashion industry, I set out to create an anti-shop kind of shop — a space where independent design and community could thrive, where diversity and discovery are sewn into the (deadstock) fabric.
Easy styles and lots of colours look so cool. Give our readers a peek into your world.
Lisa: We operate out of both Los Angeles and San Francisco to design pieces inspired by vintage silhouettes we love. We like to think we have a minimalist's take on an eclectic aesthetic that's equal parts fresh and feminine, made ethically by factories we trust in Los Angeles, San Francisco, and China (where our shoes are made).
What are some of the 'timeless' pieces you swear by?
Lisa: Right now, we're loving our summer dresses in linen and our range in muted gingham colours featuring wrap skirts and smocked crop tops. We also always love a staple high-waisted jeans, like our Robyn in indigo or black.
Who are your favourite designers?
Lisa: We'll always be huge fans of what designers like Maryam Nassir Zadeh, Ganni, Batsheva, Toit Volant, Rachel Comey and more create. Right now, we're also loving forward-thinking New York designers like Tyler McGillivary and The Series NY are creating.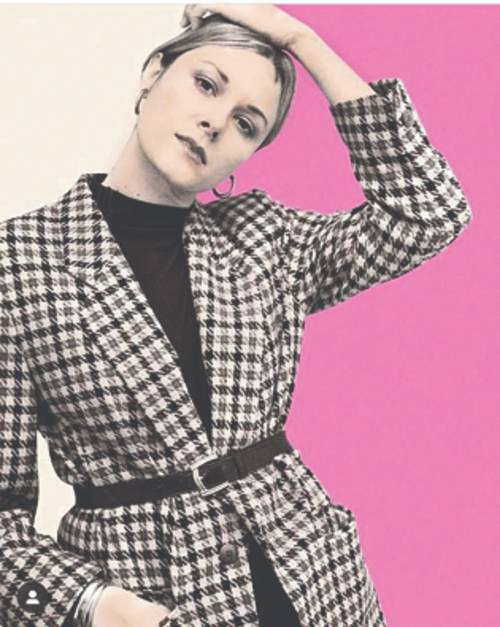 We like to think it can't be bottled or contained. The opposite of "ugh", it's an unbridled outburst-ing of surprise and delight — at an off-kilter ceramic vessel or a nubby cropped sweater or an all-women design collective, at a world where clothes are carefully curated, made for everyone, and are here for the long haul — Lisa Buhler, founder, Lisa Says Gah
Picture: Instagram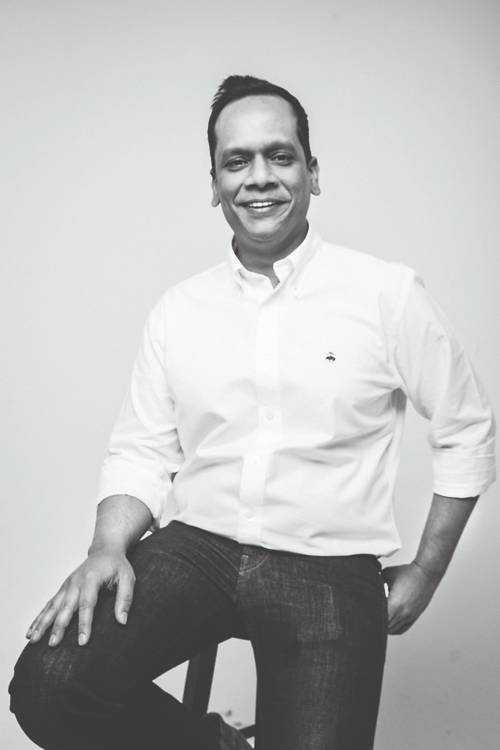 I am deeply rooted in India. I was born and raised in Rourkela, Odisha. I went to the US to pursue a bachelors in mechanical engineering.... In New York, I met icons in the retail and fashion industry, such as Richard Baker and Mickey Drexler, who reignited my childhood passion for fashion, and I decided to start OOKIOH
— Vivek Agarwal, founder OOKIOH