An army marches towards a hunger-free world on Independence Day
A non-profit outfit, the RHA works on a zero-fund model where volunteers form chapters to address hunger problem in their area by distributing food from restaurants to those in need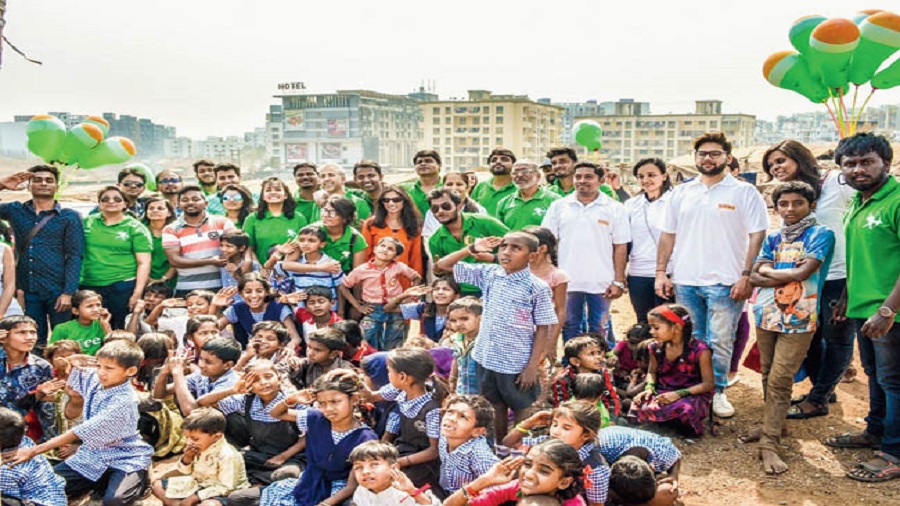 ---
---
It was in 2014 in Hauz Khas Village in Delhi, that two friends Neel Ghose and Anand Sinha, both associated with the food startup Zomato, decided to leverage their extensive personal contacts and friends in the restaurant business and form a channel to feed those in need. Nobody could have fathomed the global footprint the Robin Hood Army (RHA) — that's what they went on to be called — would have some day, in over 12 countries. A non-profit outfit, the RHA works on a zero-fund model where volunteers form chapters to address hunger problem in their area by distributing food from restaurants to those in need.
"By November of 2018, only four years after its inception, the RHA had served over nine million meals to less fortunate people in 103 cities across four continents, and helped more than 750 children living on the streets of India enroll into public schools. All without raising a single rupee. The RHA operated exclusively through volunteers who abided by the "golden rule" of not accepting or soliciting monetary donations" cites the Harvard Business Case Study on the RHA.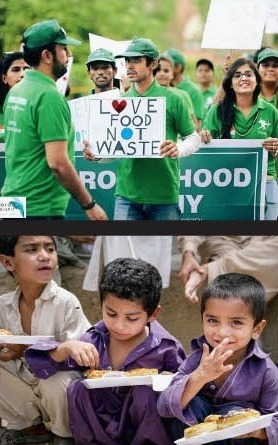 Social media played a very important role in connecting and maintaining a network so strong that only grows with each passing day. The first city to join the outfit internationally was Karachi, Pakistan and in 2016, on Independence Day, the two organisations involved media, corporates and start-ups to feed 5,00,000 meals to those in need. What works for their model perhaps is the decentralisation of efforts with each chapter being responsible for their RHA spot. The fact that monetary exchange is not a part of this process, also helps. There is complete ownership of duties and volunteers have effortlessly slipped into their assigned roles to alleviate hunger. Another important reason, the founders believe that the project took off was the transparency and larger sense of ownership that appeared due to visible lack of monetary benefits of any kind.
Amidst this Covid crisis, the hunger problem worldwide has reached unfathomable scales and to mitigate even 1 per cent of the problem, the RHA has come together with a phenomenal initiative. #Mission30M was launched with the idea of serving 30 million meals to those in need by Independence Day. Of the countries that RHA operates in, 10 have participated in this mission which includes India, Bahrain, Botswana, Malaysia, Nepal, Nigeria, Pakistan, Philippines, Sri Lanka and Uganda. Help has also come from organisations like Godrej Group, K Corp Charitable Foundation, Akshaya Patra and BookMyShow.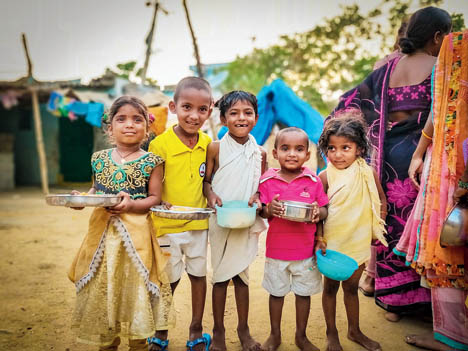 Around 60,000 Robins dressed in their quintessential green uniform have come forward to make this mission a success. The run up to Independence Day was being celebrated as #MissionFinale where in the last 10 days, the RHA team amped up their efforts to reach the desired goal. Extensive media outreach in the form of billboards and more have been used to inform localities about the possibility of their participation that is necessary right now to mobilise the efforts.
Speaking to The Telegraph about this mission and RHA was one of the oldest members of the team, in charge of growth and expansion — 36-year-old Sanchit Jain. "We have a very varied set of volunteers from young kids to senior citizens. But all of us do this in our free time. This world is facing one of the starkest problems it has seen in the recent past. This is not just about the 30 million meals but the bigger goal is to make every private citizen understand that this is our responsibility as well, and not just up to the government or local authorities to help fight the situation and the hope is that other citizens even outside RHA come forward to help in their area," said Jain.
When Jain joined back in 2015, the RHA was in eight cities and now it is in 182 cities and nobody could have anticipated that the organisation would someday grow to this scale and touch so many lives, even getting a nod from Shashi Tharoor, who tweeted back in 2018, "Incredibly impressed with the passion of @rha_india & their drive to end hunger in the country. Irrespective of what our political affiliations are, I urge every Indian to come forward this Independence Day to build a hunger-free country. #MissionMillion2018".
There was always a vision to reach a number of cities in a particular time period but the response was unfathomable. As of August 2, the RHA had served 12.5 million meals, however, the response from contributors have been less aggressive this year because of the current predicament everyone collectively finds themselves in at the moment. However, partners without the means have also managed to get together their resources and make good of promises made.
There are live updates available from various places of the mission on a platform called robinhoodarmy.com/ mission30M and rural pockets, old age homes, orphanages, daily labourers form the main audience for their programme for Independence Day.
By the time you are reading this, the RHA hopes to have touched the number of lives that it had set out to,
with a little participation from all of us.