Recipes: Indulge your sweet tooth this Easter
Don't let the lockdown dampen your festive spirits. We bring you easy-to-cook recipes to make Easter brunch special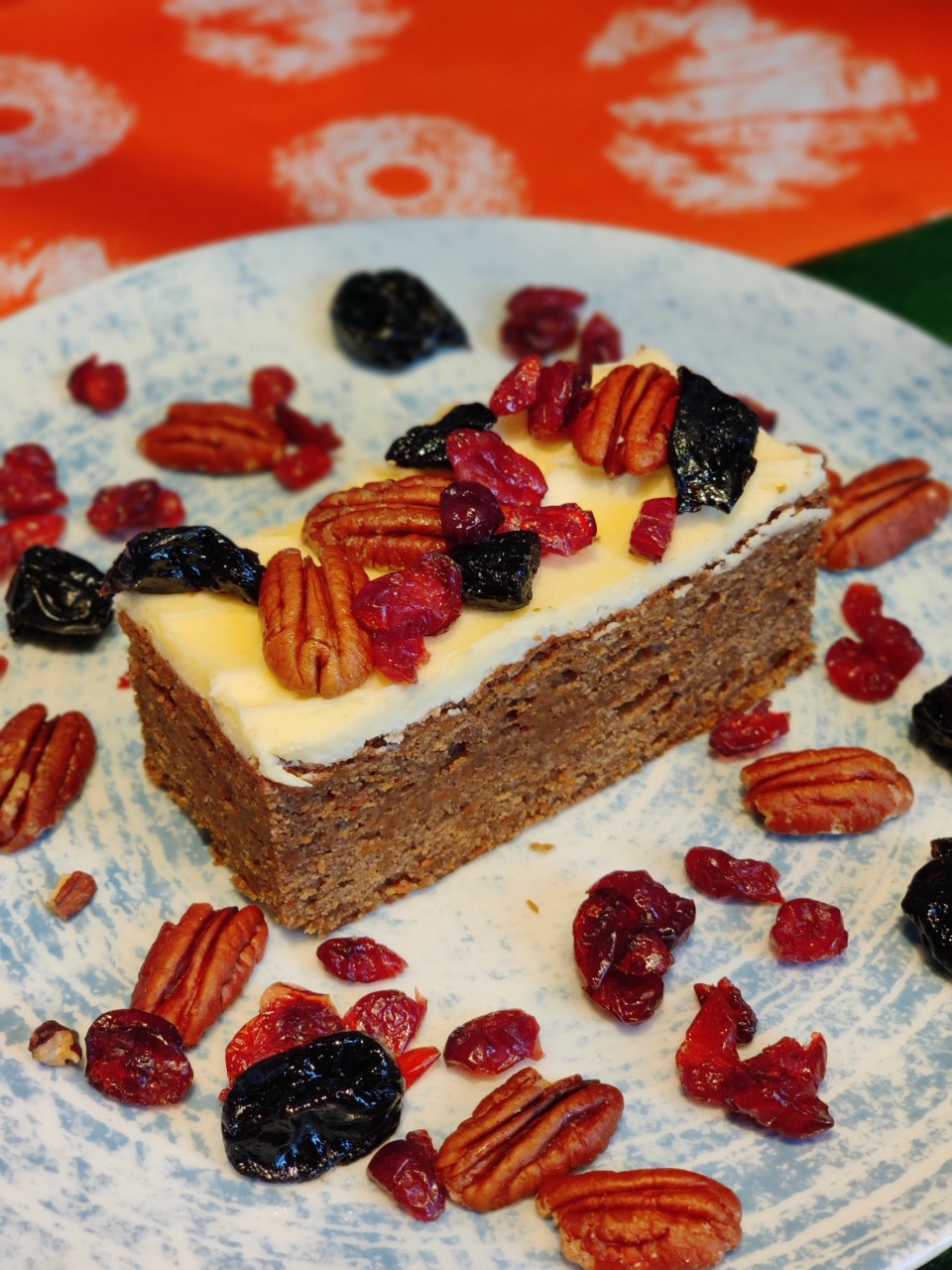 ---
---
Carrot Cake
Chef Vikram Ganpule, Executive Chef, Andaz Delhi shares a recipe for carrot cake.

Ingredients
Eggs -- 9
Sugar -- 800 gm
Salt -- 1 tsp
Raisins -- 250 gm
Hazelnuts -- 250 gm
Walnuts -- 500 gm
Shredded carrots -- 800 gm
Pineapple cubes -- 500 gm
Cinnamon powder -- 1/2 tsp
Mixed spices -- 1/2 tsp
All purpose flour (maida) -- 1kg
Baking soda -- 5 tsp
Baking powder -- 1 1/2 tsp
Oil -- 3 1/2 cups
Syrup for soaking the cake when still hot from the oven:

Water -- 2 cups
Sugar -- 500 gm
Earl Gray tea -- 25 gm
Method
Mix the flour, baking powder, baking soda, salt along with powdered cinnamon and mixed spices together in a bowl.
Beat the sugar, eggs and oil in another bowl until they are completely mixed together, then gradually add the flour mixture. Beat in the grated carrots and pineapple cubes and then fold in the walnuts, hazelnuts and raisins, until everything is evenly combined.
Grease a baking tray and then put the mixture in it. Bake at 170 degree Celcius for about 45 minutes. Put in a toothpick and count till 10. When you pull out the toothpick it should be clean.
Make an infused syrup with water, sugar and Earl Gray tea. Strain and soak the cake as soon as it comes out of the oven so that it remains moist.
Easter Lemon Fudge Brownies
Chef Ajit Bangera, Senior Executive Chef, ITC Grand Chola, Chennai shares the recipe for lemon fudge brownies
Ingredients
1 cup flour
1 cup sugar
½ teaspoon salt
3/4 cup unsalted butter (softened to room temperature)
3 large eggs (room temperature)
2 lemons zested and juiced
Lemon Glaze
1 cup powdered sugar
2 tablespoons freshly squeezed lemon juice
1 tablespoon freshly grated lemon zest
Method
Preheat oven to 175 degrees C.
Grease the baking mould with butter, set aside.
In a large bowl, mix flour, sugar and butter until creamy.
Add salt, eggs, lemon juice and lemon zest to the flour mix until smooth, about. Pour batter into the prepared baking dish.
Bake in the preheated oven for about 25 minutes, start checking after 20 minutes of baking. A toothpick inserted in the centre should come out clean and the sides of the cake will start to get golden brown, while the centre will be settled.
Remove from oven and cool in the baking dish for 10 minutes.
For the lemon glaze, add all the ingredients to a medium bowl and stir to combine until smooth, with no lumps.
Spread the glaze over the cooled brownies. Let it settle.
Slice into bars and serve.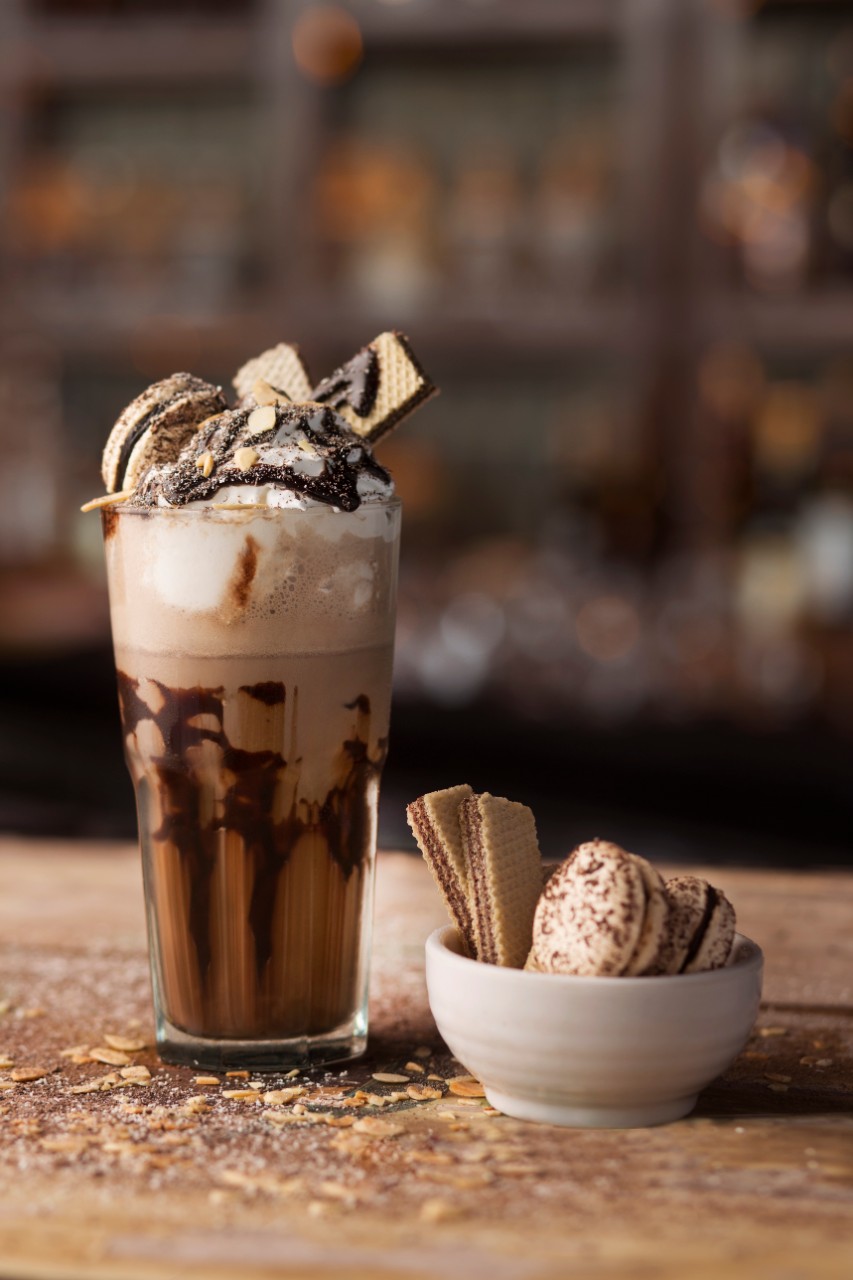 Dalgona Cream Cheese Mousse
Chef Rakesh Pawar, Executive Sous Chef at Taj Dubai shares a recipe for this delectable dessert

Ingredients
For the mousse (4 portions)
Egg yolk -- 3
Sugar -- 75 gm
Vanilla essence -- 1 tsp
Cream cheese -- 250 gm
Whipping cream -- 125 gm
For Dolgona mixture
Instant coffee powder -- 10 gm
Sugar -- 20 gm
Hot water -- 20ml
Method
Whisk sugar and egg yolk on a double boiler till thick and foamy. Do not scramble the mixture. Remove from heat and mix vanilla essence.
Soften the cream cheese and keep aside.
Whisk the whipping cream till medium peak and keep aside.
Fold the cream cheese into egg yolk and sugar mixture. Fold in the whipped cream.
Pipe the mixture into glasses and chill in refrigerator for at least three hours.
For the dalgona mixture, whisk together coffee powder, sugar and hot water till it gets light and foamy. Add more hot water and continue whisking if the mixture is too heavy.
For assembling, put a spoon of the dalgona mixture on top of the cream cheese mousse.
Chocolate Fantasy
Chef Rajesh Wadhwa of Taj Palace, New Delhi shares a recipe for a delicious shake
Ingredients

300 ml full fat milk
Vanilla extract
½ teaspoon instant coffee
2 large scoops vanilla ice cream
4 to 5 ice cubes
Sugar to taste
Chocolate sauce, as desired
Chocolate / vanilla wafers
Method

In a mixer, blend the milk with the vanilla extract, coffee, ice cream, sugar and ice cubes.
Line a glass with chocolate sauce and pour the blended shake.
Garnish with wafers and serve immediately.