Recipes: A taste of Italy
Neelabh Sahay, executive chef of Novotel Kolkata Hotel and Residences shares a couple of his favourite Italian recipes -- lamb stew and tiramisu -- with us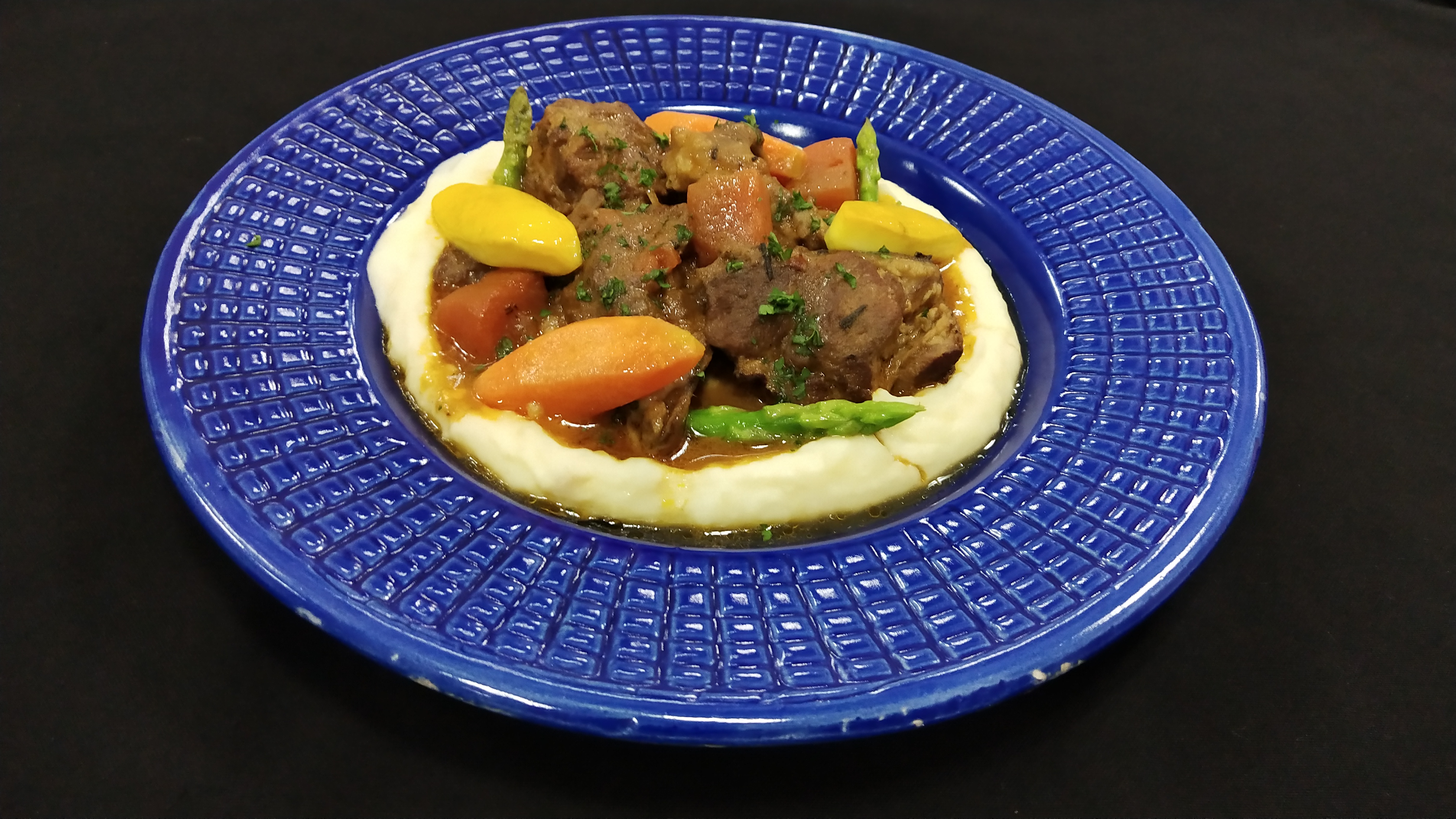 ---
---
Marinated lamb stew with olives and red wine
Ingredients

2 pounds lamb meat, cubed
2 tablespoons flour
4 tablespoons olive oil
1 large onion, chopped
2 cloves garlic, chopped
2 large carrots, sliced
2 stalks celery, sliced
1 tablespoon tomato paste
2 cup red wine
3 cups lamb stock
1 14.5 oz can crushed tomatoes
A good handful fresh parsley , chopped
salt and pepper, to taste
grated Parmesan cheese for serving
Method
Season the lamb with salt & pepper and coat with flour.
Heat the oil in a large pot over medium heat. Add the lamb and brown on all sides.
Remove from the pan and set aside.
Add the onions to the same pan and cook until translucent (about 5 minutes). Add the garlic and cook another minute.
Add the carrots and celery and cook for another few minutes. Coat with tomato paste and cook an additional minute.
Add the wine and raise the heat to medium-high heat. Cook the wine until it reduces in half. You can also scrape up and stir in anything that may have stuck to the bottom of the pan.
Return the lamb to the pan. Stir in the tomatoes and stock. Add the parsley and salt & pepper to taste.
Cover and simmer on low heat for 1-½ hours.
Truffle Potato Mash
Ingredients
3 pounds golden potatoes, peeled and cut into 2-inch pieces
1/4 cup butter
1/2 to 1 cup unflavored and unsweetened milk
1 garlic clove, minced
1 tablespoon white truffle oil
1 teaspoon salt, plus more to taste (I actually used 1 1/2 teaspoons)
Black pepper to taste
Chopped fresh chives, (optional), for serving
Method
Place the potatoes into a large pot of water and bring the water to a boil.
Allow the potatoes to cook for 12 to 14 minutes, just until fork tender. Don't overcook them.
Remove the potatoes from heat and drain them into a colander.
Return the potatoes to the pot. Add the butter, 1/2 cup of milk, garlic, truffle oil, and salt.
Mash the potatoes to your desired consistency with a potato masher. Add up to an additional 1/2 cup of milk, as needed.
Taste-test and season with additional salt and pepper to taste.
Serve with chives and gravy, if desired.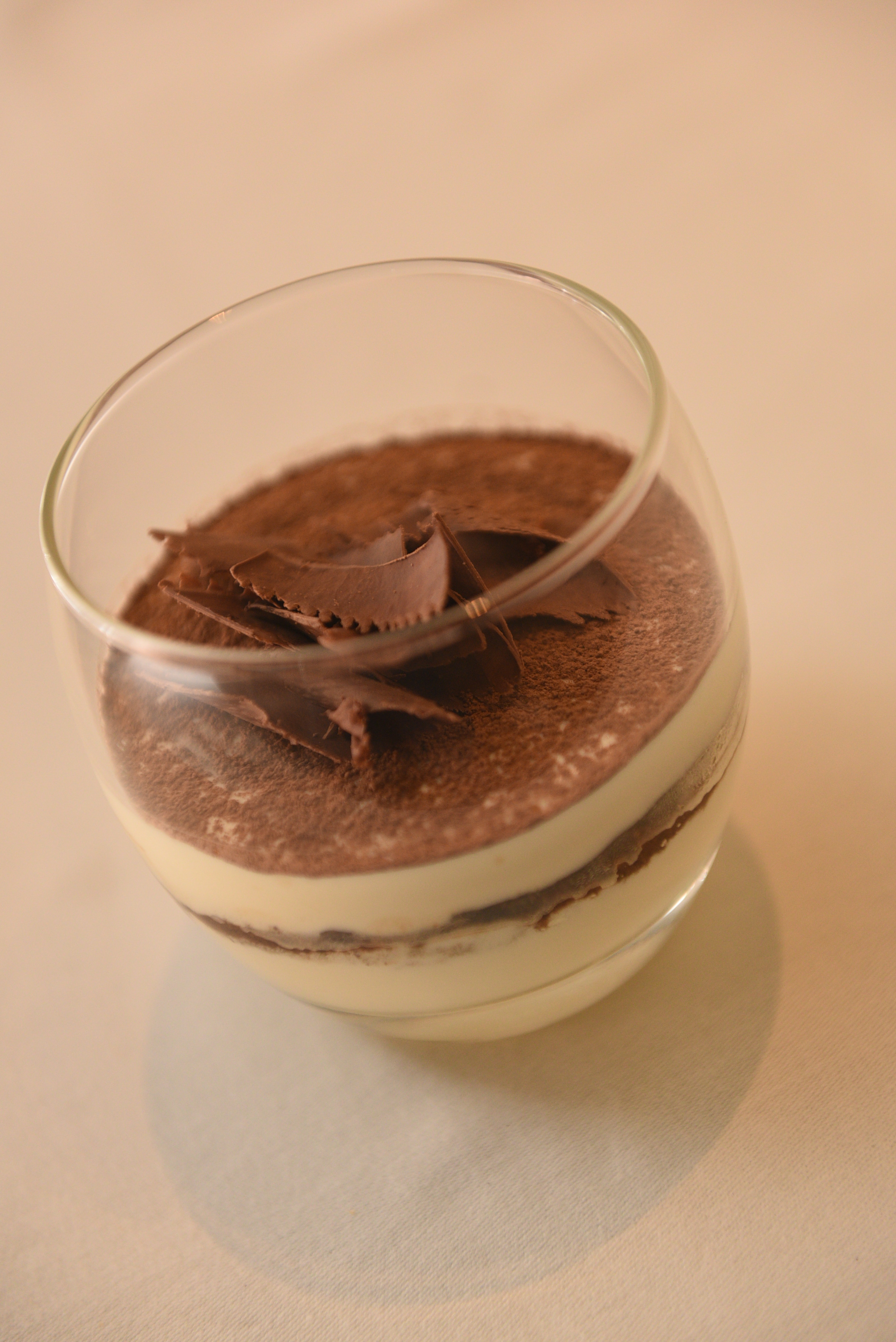 Classic Tiramisu
Ingredients
6 large egg yolks (approx. 1/2 cup of yolks)
1 cup sugar
1 1/4 cup mascarpone cheese (room temperature)
1 3/4 cup heavy whipping cream
2 7 oz Italian ladyfingers
1 cup cold espresso or strong coffee
1/2 cup coffee flavored liqueur (optional)
1-ounce unsweetened cocoa for dusting
Method
Combine egg yolks and sugar in the top of a double boiler, over boiling water using a whisk to mix. Reduce heat to low, and cook for about 10 minutes, stirring constantly with a wire whisk. This is your sabayon, remove from the heat and continue to whip yolks until thick and lemon-colored. Allow to cool briefly before mixing in mascarpone.
Add mascarpone to whipped yolks, mix until well combined.
In a separate bowl, using an electric mixer whip cream to stiff peaks. (Hand mixer or stand mixer is fine)
Gently fold the whipped cream in the mascarpone sabayon mixture and set aside. The mascarpone does not have to be at room temperature, but it will help it mix in easier if it is. Take it out of the refrigerator as you gather ingredients to make the recipe.
Mix the cold espresso with the coffee liquor and dip the ladyfingers into the mixture just long enough to get them wet, do not soak them!
Arrange the ladyfingers in the bottom of a 9-inch square baking dish (or container similarly sized)
Spoon half the mascarpone cream filling over the ladyfingers.
Repeat process with another layer of ladyfingers
Add another layer of tiramisu cream
Refrigerate for at least 4 hours. Overnight is best.
Dust with cocoa before serving.