Recipe: Thandai mousse for Holi
The chef at The Leela Ambience Gurugram Hotel & Residences shares a modern recipe for the traditional gulab jamun and thandai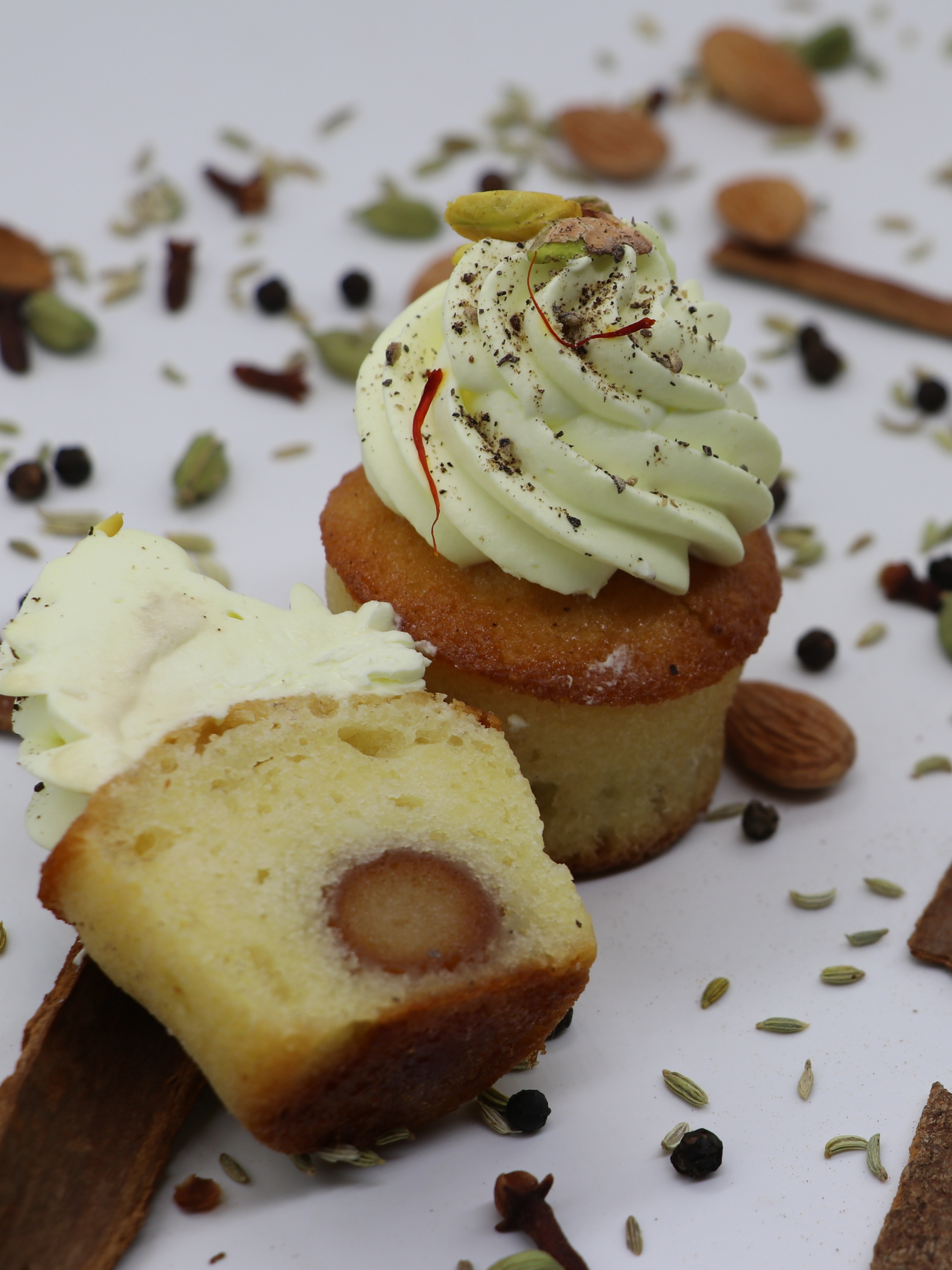 ---
---
Gulab jamun and mawa cup cake with thandai mousse
Ingredients
Butter -- 500 gm
Icing sugar -- 500 gm
Flour -- 400 gm
Egg -- 12 no
Baking powder -- 5 gm
Milk powder -- 125 gm
Milk -- 50 ml
Mawa -- 100 gm
Gulab jamun -- 500 gm
Thandai Mousse
Heavy cream -- 500 gm
White chocolate -- 250 gm
Thandai -- 1 bottle
Method
• Cream butter and sugar
• Add egg one by one. Add second egg only once the first one is well incorporated otherwise the mixture will curdle
• Add finely grated mawa, milk powder and milk and mix
• Sieve flour and baking powder and add this to the above batter.
• Pour batter in cupcake mould with a gulab jamun in centre.
• Keep it in refrigerator for few hours and then bake it at 170 degree for 18 minutes.
• Chill it
Thandai mousse:
• Boil half of cream and add white chocolate
• Add thandai and mix well
• Whip other half of cream
Put the mousse and cream on top of cup cake and serve.