Marseille is home to the perfect bouillabaisse
A walk around France's second-largest city where you can still find the ideal fish stew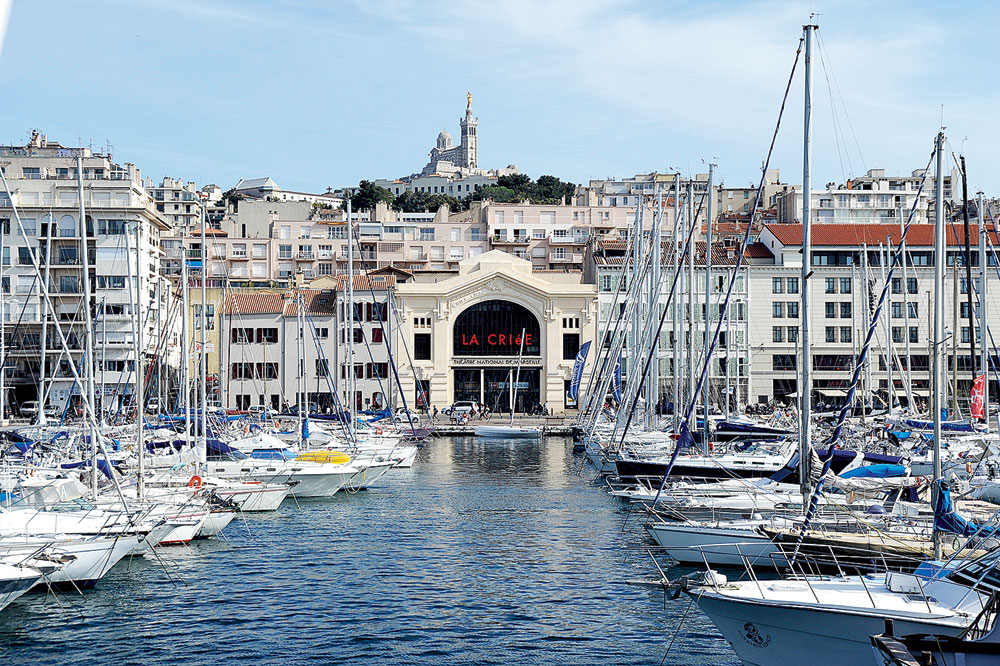 The picturesque Old Port in Marseille. The city has been renovating old docks and heritage buildings in the recent past
Image: Karen Anand
---
Published 09.02.19, 09:05 PM
|
---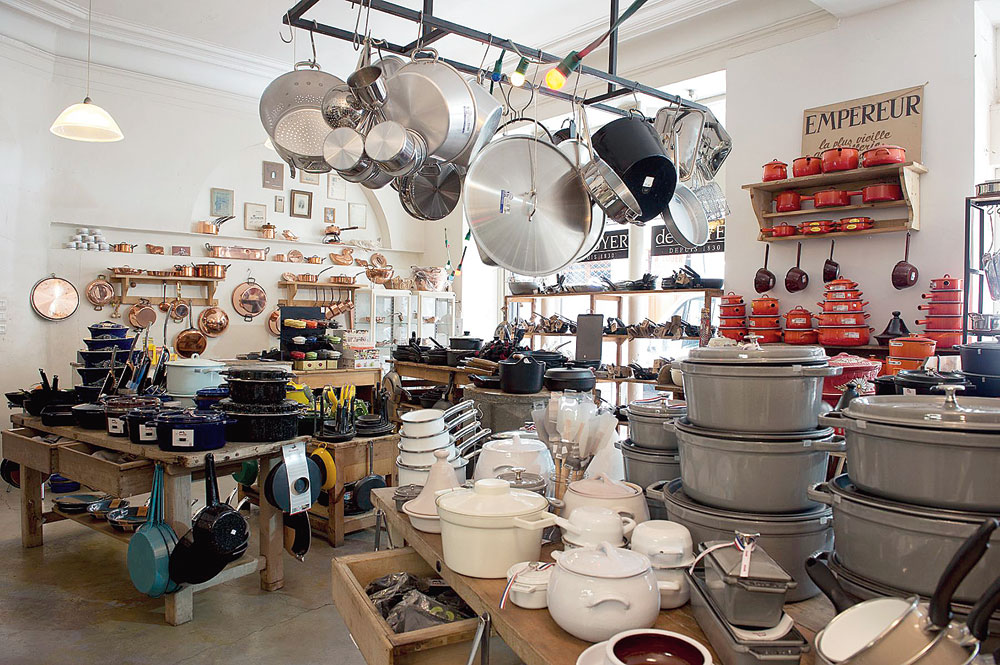 I find myself in Marseille on the Cote d'Azur in the south of France in a region known as Provence. The excuse is to find the best bouillabaisse (pronounced 'boo-ya-bes'), a fish stew for which this city is famous. Marseille has, in recent years, been on a rampage to change their somewhat seedy image, renovating and rebuilding old docks and heritage buildings, opening new hotels and restaurants and encouraging foreign investment. It is the second largest city of France and now considered one of France's most exciting cities.
The next morning, I trot off at 6am (which is when fish markets the world over start bustling) to the picturesque Old Port in search of phase one of my search for the perfect bouillabaisse — the fish. There's no one in sight. The waiters at the nearby cafe, pastis (the anise liqueur from this part of the world) still on their breaths from the night before, inform me that the fisher folk arrive only at 10am! I go back later to find a sprinkling of fishermen and women under the Norman Foster sun shelter.
This is no tourist trap but a lively little market with colourful characters. The word 'bouillabaisse' means "to boil and to lower the heat". It was a poor man's fish stew made from fish nobody wanted — bony, often small and ugly but full of flavour because they come from the rocks, reefs and calanques (mini-fiords) on this part of the coastline.
The traditional fish for bouillabaisse are Congre (a big fish with a slightly chewy flesh), Rascasse (an ugly red fish with a big Neanderthal-like mouth), Rouget (a red fish), Saint-Pierre (John Dory) or Turbot and a small fish, which is deadly to filet, called Vive.
There is much written about the ingredients that go into a bouillabaisse, like Cognac and so on, but I am reliably informed that all it takes is good olive oil, tomatoes, orange zest, saffron and fennel. The stock or fumet is reduced and sieved and the fish is then added. Most restaurants in Marseille serve the fish, filleted at the table, and the soup or consomme separately with rouille, a mayonnaise made with dried chilli, and a garlicky mayonnaise known as aioli, on the side.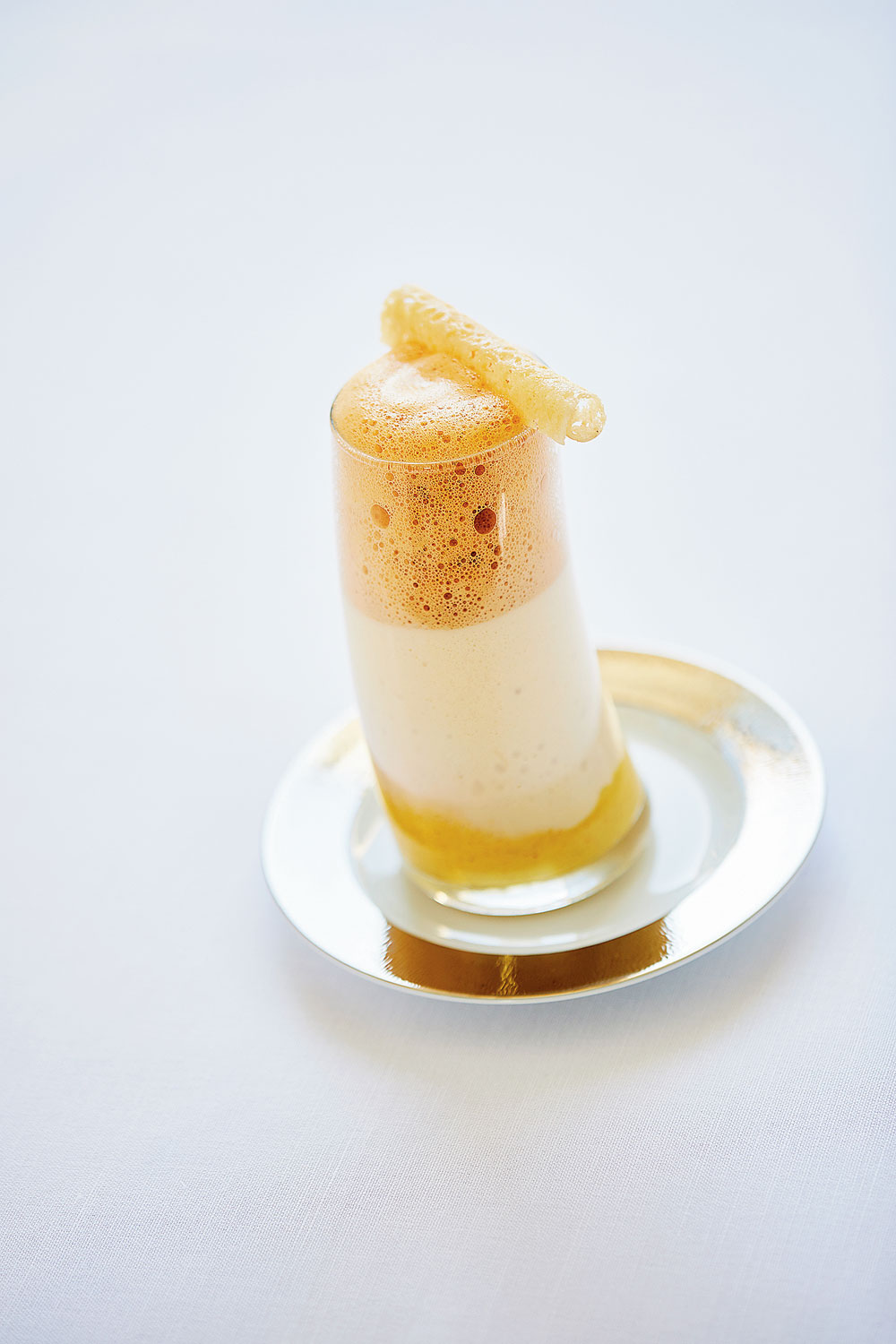 I spend the day wandering around the narrow, cobbled streets of the old district of Panier right next to the hotel. It's a working class area and the primary schools have just finished hurling out tons of noisy little French children. Although the area has been "gentrified", it still has an edgy underbelly worth exploring.
I walk down to the more modern remodelled J4 dock area, past the very impressive Mucem, a collection of contemporary museums and galleries devoted to European and Mediterranean civilisation. You can almost walk around the centre of Marseille in a day. Heading back to town is a brisk 30-minute walk or a 10-minute taxi ride.
In between a busy shopping avenue and the spice market of Noailles is a shop devoted to cookware, known as Maison Empereur. It is the oldest shop of its kind in France (1827) and has retained its decor and charm over a trio of buildings. It is simply the best, biggest, most exquisite kitchen and accessories shop I have ever seen. Locals come here regularly for anything from a string bag to pots and pans. It is here that I find a large cast iron cauldron, exactly what locals use to cook bouillabaisse at home.
Bouillabaisse is undoubtedly the dish that symbolises this city but I have been warned to avoid cheap imitations, which will contain frozen fish and leave you with an everlasting bad impression of this wonderful dish. So I pick one of the most famous seafood restaurants in the city — an institution for bouillabaisse, Chez Fonfon.

After a quick change, we drive to the seafront or corniche and park right opposite the island of Chateau d'If (one of the settings of Alexandre Dumas's novel The Count of Monte Cristo). We walk down some uneven steps to an old fishing village known as Vallon des Auffes. In the enchanting mess of boats, we find Chez Fonfon. We start off with black olive tapenade, a staple on the table in all local restaurants.
Then comes the dish I have travelled many many miles for. A big tureen of aromatic red consomme with the fish served on the side. The aioli and rouille on the table and crusty bread to lather it on.
The next day I try a version of bouillabaisse — the famous bouillabaisse milkshake of chef Lionel Levy at Hotel Dieu. I have heard much about chef Lionel Levy's interpretation. Seen as the leader of the "New Mediterranean cuisine", Levy learned his craft from internationally acclaimed chefs such as Eric Frechon and Alain Ducasse.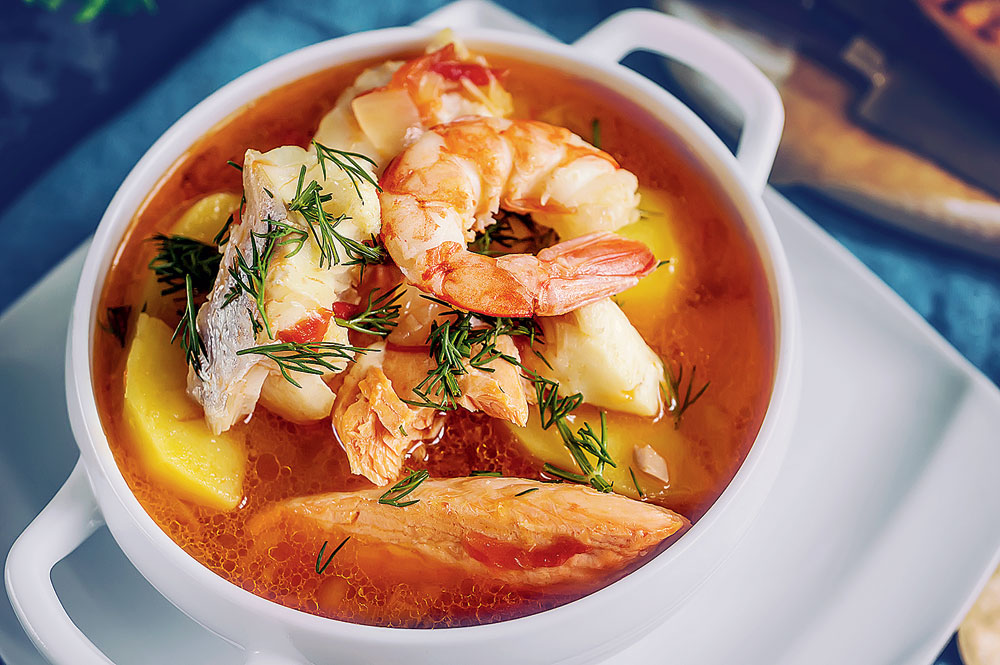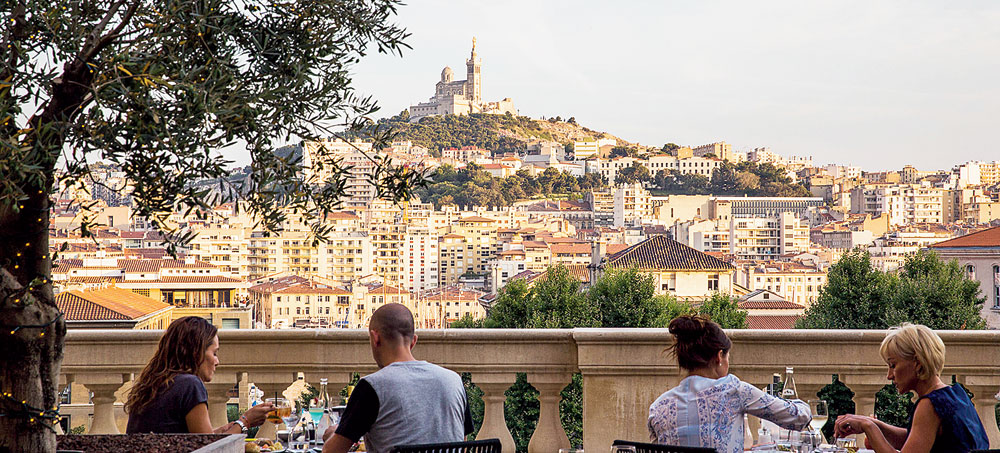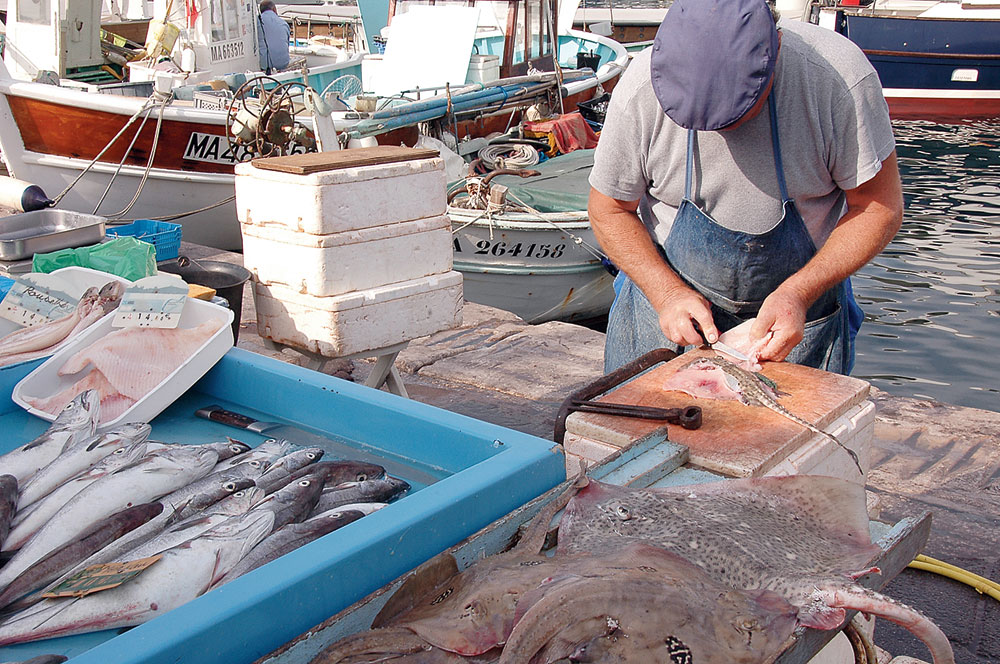 Karen Anand is a culinary consultant, food writer and entrepreneur. In recent times her name has been synonymous with farmers' markets. Follow her on www.facebook.com/ karenanand
He moved to Marseille in 1999 and gained a Michelin star in 2005 for his first restaurant. His menus showcase local, seasonal produce with a selection of the best freshly-caught fish from the Vieux-Port served simply, market garden vegetables grown locally and in his intimate garden at the hotel. Inventive, inquisitive, playful and always eager to discover new recipes, his version of the stew stumped me — a creamy drink with layers of aioli sauce, egg and mascarpone mixture and finally the fish soup.
There are many reasons to visit the south of France. Looking for the perfect bouillabaisse should be one of them.
Marseille is a mini Paris by the sea, a softer, more laid-back version with grand boulevards, an Arc de Triomphe (called the Porte d'Aix), a long history and an enviable coastline with beautiful beaches.
I check into the 18th century Hotel Dieu, a former hospital that has been completely refurbished and renovated and now run by InterContinental. It also happens to be right in the centre of town, a two-minute walk from the Old Port and bordering the oldest part of the city, Panier, which is steeped in history and where many famous movies have been shot.
The hotel has massive staircases, vaulted passages and magnificent terraces that bear witness to the former status of the building and it is now a classified historical monument. Today, these passageways have been transformed into private terraces overlooking the Old Port and the beautiful Notre-Dame de la Garde basilica in the distance, a neo Byzantine-styled cathedral which locals believe protects the city. In 1993, the last patients left Saint-Espirit Hospital (now Hotel Dieu). It closed its doors definitively in 2006 before work started as a hotel. I look out from my spacious terrace to see a stunning pink sunset over the Notre-Dame de la Garde. I begin to understand what painters and photographers refer to when they talk about the "light" in the south of France.