The deathly glow from the windows of tombs
Above all, Bradbury seemed to wish for his readers to acknowledge how quickly and insidiously a force meant for the greater good can upend human lives — and human rights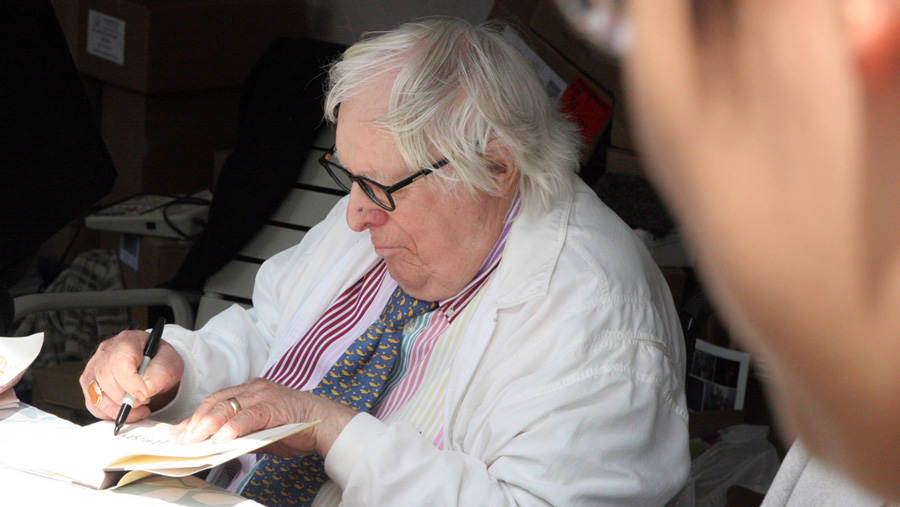 ---
---
The brand new world and its overt dependence on cutting-edge technologies that Ray Bradbury wrote about in his stories do not seem out of place or even particularly imaginative in 2020 — that is, until one realizes that he was writing around 70 years ago. There is a reason why the contributions of the seminal writer — tomorrow is his 100th birth anniversary — to science fiction are considered pioneering: he envisioned, and warned us about, the borderline dystopian times we inhabit at present. That is, perhaps, the most crucial reason to read him today.
Take, for instance, Bradbury's best known work, Fahrenheit 451, in which independent thought is illegal. Bradbury illustrates the State's deceptive use of censorship to cripple critical thinking: not only are people expected to tell on their neighbours who might be in possession of books — these are then burnt by firemen — but electronic technology is readily and deftly used to terrorize and subjugate citizens. Everything in the novel — the overall sense of alienation, fear, anxiety and mistrust — points to a surveillance state.
The propensity for surveillance and its fallout are investigated yet again in "The Veldt", where the Hadleys buy a 'magical' nursery for their children so that their thoughts can be monitored and controlled — everything the kids think is projected as visuals onto the walls of the nursery. The most chilling of Bradbury's works, however, is arguably "The Pedestrian", a less known story in which Leonard Mead, the protagonist who does not own a television, embarks on a night-time walk — in 2053, when no one goes out for walks, and the only signs of human life are television lights shining out of the windows of dead-silent houses. ("Everything went on in the tomblike houses at night now... The tombs, ill-lit by television light, where the people sat like the dead, the gray or multicolored lights touching their faces, but never really touching them.") Mead's attempts at an ordinary act of freedom — to walk, just "to see" — do not stand him in good stead; in a stark warning of what lies ahead if people relinquish humanity for progress, he is arrested by a self-driving, self-thinking car and put away in a mental hospital.
What, then, did Bradbury want us to do? Above all, he seemed to wish for his readers to acknowledge how quickly and insidiously a force meant for the greater good can upend human lives — and human rights. There is no need to look beyond our own backyard; in the world's largest democracy, a state government notorious for its human rights violations has been scanning citizens' phone records with impunity. In Fahrenheit 451, Guy Montag tells Faber, "Nobody listens any more. I can't talk to the walls because they're yelling at me. I can't talk to my wife; she listens to the walls. I just want someone to hear what I have to say... And I want you to teach me to understand what I read". Perhaps that's what Bradbury wanted of those who read him — to understand and heed his warnings