Arif Anwar's The Storm is more a thunder shower
The debut novel takes on too much, each tale begs a separate book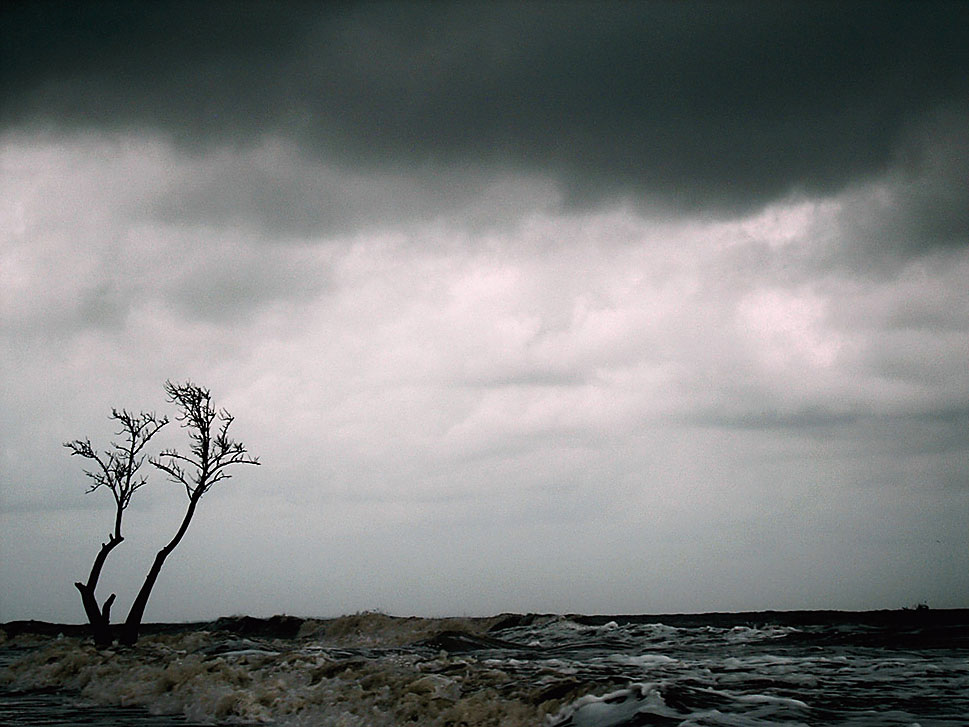 ---
Published 25.10.18, 07:03 PM
|
---
What promises to be a cyclonic storm turns out to be a thunder shower at best. Arif Anwar's audacious debut novel has a wide — too wide? — scope: from 1942 in Burma to 2004 in Bangladesh. It covers, among other things, the British occupation and desertion of Rangoon, World War II, Direct Action Day in Calcutta, Partition, the Bhola cyclone in Bangladesh and immigration in post-9/11 America. In trying to pack all this, along with the lives of 10 primary and sundry other secondary characters, and redundant subplots into 345 pages, Anwar bites off more than he can chew. Was he worried that he would never be published again that he poured all his tales — each deserving of some merit independently — into one book? Worse, the narrative swings back and forth between 1942, 1946, 1970 and 2004. He does his best to recreate the urgency of a storm by dividing the chapters into three segments titled "Gathering", "Eye" and "Surging" respectively. All he manages to replicate, however, is the proverbial headache that accompanies stormy weather.
Anwar's erratic prose does not help matters. His sentences are either overwrought ("a valley covered in cloaks of mist run ragged in places by trees crowned with fall's incipient fire") or he fixates on the description of one thing ("her eyes are always green. The green of grass-hoppers, leaves and emeralds. Green shot with a darkness that reminds him of shattered jade"). Besides slowing the tempo, these descriptive flurries seem out of place in the voice of some of his characters. Surely an unlettered and dirt-poor fisherman who has never been outside his small village in Chittagong and yet compares his wife's eyes to shattered jade in his dream is hard to come by? Yet, a better editor might just have been able to salvage Anwar's maiden voyage as an author. Sloppy editing might also explain the instances when the expression, "[editorial break]", suddenly disrupts the text.
The only time the author shows haste is when it comes to tying up strands. A multitude of fragments of the puzzle that Anwar had slowly been piecing together fall into place all at once, robbing most characters of the chance to live out their stories and others of the chance to have a story at all. More's the pity. Because on its own, each tale begs for a separate book. Admittedly, it is the sections based in Bangladesh that are the strongest. (This is hardly surprising given that Anwar was born in Chittagong, and has worked extensively with BRAC and Unicef in the Bay of Bengal region.) His familiarity with the culture and geography help him provide details — the gathering of dandelion leaves for a mid-day meal, for instance — that lend credence to the tale of Jamir and Honufa. Anwar is also obviously fascinated by the inclement weather of the Bay of Bengal region and his descriptions of the gathering storm (unlike his description of eyes) evoke as much anticipation as they do dread. Further, Anwar has an engaging voice, which ensures that its shortcomings notwithstanding the novel has its moments. Maybe there is a silver lining to this cloud after all.
The Storm By Arif Anwar, Aleph, Rs 599