US threat on retaliatory tariffs
Imposing retaliatory tariffs in response to US withdrawing duty sops on Indian exports violates WTO rules: USA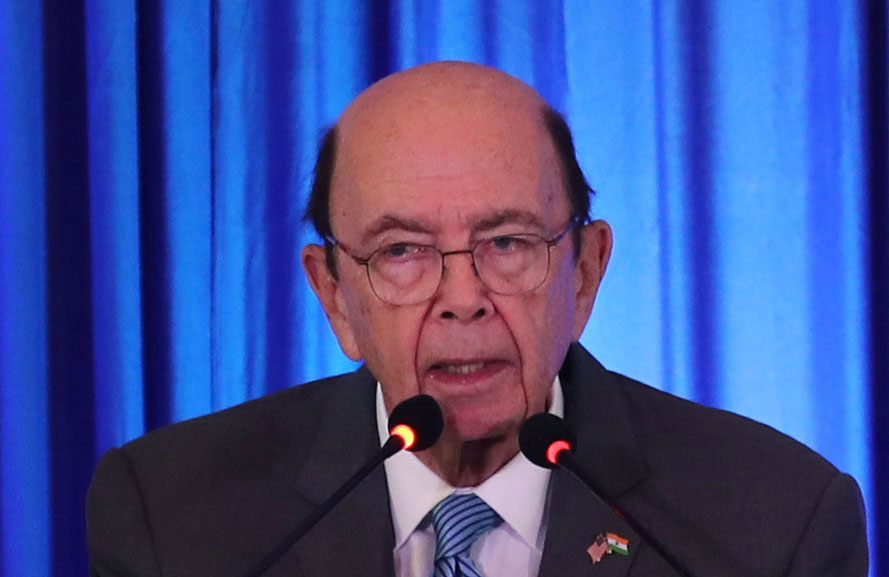 ---
---
The US on Tuesday warned the retaliatory tariffs proposed by India in response to the US withdrawing duty sops on Indian exports would go against World Trade Organization (WTO) rules.
"Any time a government makes a decision adverse to another one, you will have to anticipate there could be consequences," US commerce secretary Wilbur Ross told a television channel here.
"We don't believe under the WTO rules that retaliation by India would be appropriate," Ross said.
India has threatened to impose tariffs on more than 20 American items if Washington ends the generalised system of preferences (GSP) for Indian exports that offered duty-free sops worth $5.6 billion.
Earlier, Ross told a business conference that localisation rules and price caps on medical devices imported from the United States were barriers to trade but that New Delhi was committed to tackling them after the general elections.
"We applaud India's commitment to addressing some of these barriers once the government is re-formed, probably starting in the month of June," Ross said.
"Our role is to eliminate barriers to US companies operating here, including data localisation restrictions that actually weaken data security and increase the cost of doing business."
Ross said US businesses face significant market access barriers in India — both tariff and non-tariff ones as well as multiple practices and regulations that put the Americans at a disadvantage.
"The average applied tariff rate of 13.8 per cent, and that remains the highest of any major world economy. The very highest," he said.
The US commerce secretary pointed to the price controls on American medical devices and pharmaceuticals.
He said there were restrictive tariffs on electronics and telecommunications products. "Tariffs for network routers and switches and parts of cellular phones are as high as 20 per cent," he said.