Reliance Industries board clears new debt plan
RIL decides to raise Rs 25,000 crore in NCDs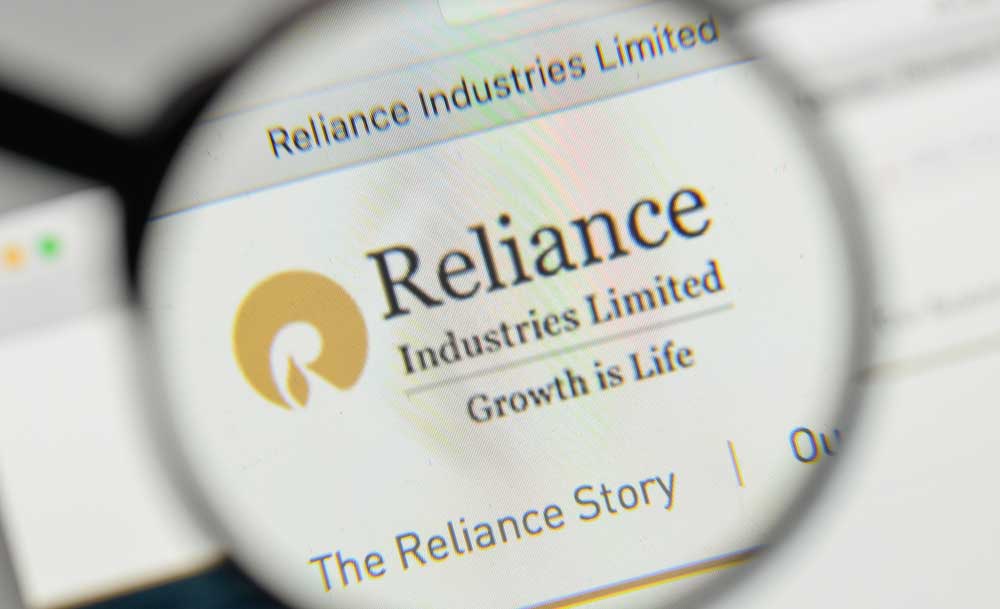 ---
|
Mumbai
|
Published 02.04.20, 08:49 PM
---
The board of Reliance Industries on Thursday decided to raise Rs 25,000 crore in non-convertible debentures (NCDs).
"The board of directors of the company, at its meeting held today (Thursday), has approved, inter alia, the proposal to raise funds through the issuance of non-convertible debentures up to Rs 25,000 crore in tranches from time to time, on a private placement basis," Reliance informed the stock exchanges.
Reliance did not disclose the rationale behind the fund raising or the timeline. The proposed issue comes at a time Reliance has completed a large part of its capital expenditure.
It is not immediately clear if Reliance is using the proceeds to refinance debt. During the third quarter of fiscal 2019-20, the consolidated net debt of the company stood at Rs 1.53 lakh crore.
Yields on corporate bonds are on their way up because of the coronavirus crisis with the spread between government bonds of equivalent maturity rising to almost 100 basis points even in the case of AAA rated paper.
However, they have softened after the recent measures of the RBI. The central bank infused Rs 3.74 lakh crore of liquidity into the banking system, which included bringing down the cash reserve ratio (CRR) by one percentage point.
The central bank also came out with a measure to improve investment in corporate bonds.
The RBI announced auctions of targeted term repos of up to three years tenor of appropriate sizes for a total amount of up to Rs 1 lakh crore at a floating rate, linked to the policy repo rate.
The RBI has stipulated that liquidity availed under the scheme by banks has to be deployed in investment grade corporate bonds, commercial paper and non-convertible debentures over and above the outstanding level of their investments in these bonds as on March 25, 2020.
The RBI will conduct the second targeted long term repo operation for Rs 25,000 crore on Friday.
Reliance chairman Mukesh Ambani had said at the company's AGM in August 2019 the company would become a zero net debt company by March 2021.
Recent developments in the world economy, which include crude oil prices hitting multi-year lows, have raised concerns relating to Reliance's debt reduction strategy, Brokerages also feel its refining and petrochemical businesses could face headwinds.
"For the core business, we have revised down Reliance Industries' (RIL) refinery throughput and petrochemical sales to factor in the Covid-19 lockdown. The demand for both air and road transportation fuels has been drastically affected, leading to fall in cracks of aviation turbine fuel (ATF), petrol and diesel," a note from Motilal Oswal has said.