Realty GST call on Sunday
Opposition-ruled states said the GST meeting was a bid to rush through populist decisions ahead of elections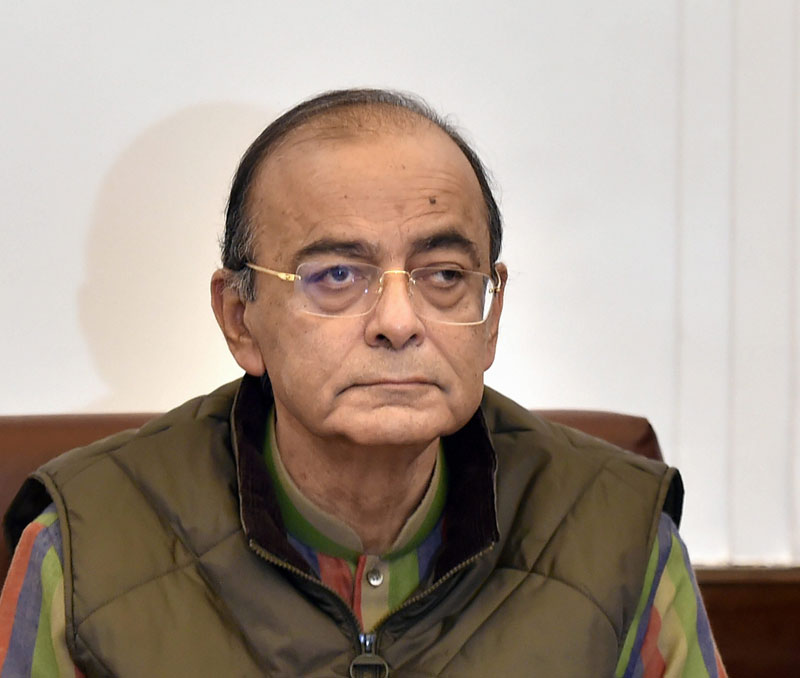 Finance Minister Arun Jaitley during the 33rd Goods and Services Tax (GST) Council meeting at North Block in New Delhi, Wednesday, February 20, 2019.
(PTI)
---
New Delhi
|
Published 20.02.19, 07:55 PM
|
---
A meeting of the Goods and Services Tax Council via video conferencing here on Wednesday remained inconclusive after some Opposition-ruled states objected to "being rushed" into decision making and demanded a meeting where all the members will be physically present. The meeting on Wednesday was slated to discuss rationalisation of tax rates in real estate and lottery. The next meeting will be held on February 24.
Several Opposition-ruled states, including Pondicherry, Kerala, Delhi and Punjab, were opposed to the video conference as they felt complex issues required a proper debate and consensus even if a group of ministers had made recommendations.
"I have always had an approach of moving according to consensus and as some of the states wanted a meeting where the members are physically present, keeping the idea of consensus in mind, I adjourned the meeting to Sunday so that a physical meeting can be held," Jaitley said after the meeting ended without any resolution as states differed over issues such as land value and sourcing norms for real estate developers.
Kerala's finance minster Issac Thomas said, "We cannot rush through important decisions just because an election is round the corner."
Many ministers said the whole exercise seemed to be a bid to rush through populist decisions ahead of the elections.
The objections raised by Opposition-ruled states came as a surprise for North Block, which till late last night had said it was confident of pushing through the measures at Wednesday's meeting despite letters from six states requesting a physical meeting. With the Congress winning three formerly BJP-ruled states in December last year, the strength of the Opposition ruled states has increased in the GST Council and sources said around nine states came out in favour of a physical meeting.
"While we have no problems with making GST rate decisions even if it is ahead of an election as it can potentially benefit many, we want these decisions to be carefully thought through. The GoM's recommendations can only be accepted after careful evaluation and only if it is benefitting all states," said Punjab revenue officials.
The GST Council, however, decided to extend the deadline for summary return form GSTR 3B for January by two days till February 22.