Radhakishan Damani likely trustee of Rakesh Jhunjhunwala assets
Rare Enterprises will continue to be managed by trusted lieutenants Utpal Seth and Amit Goela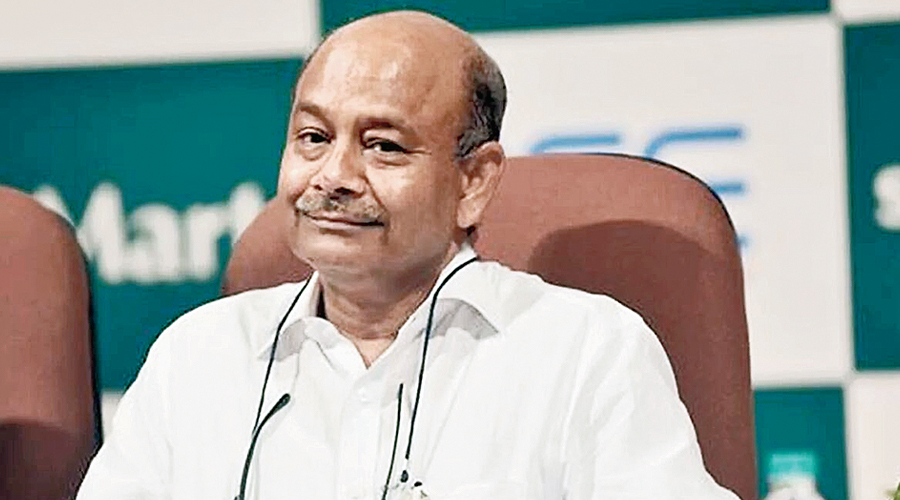 Radhakishan Damani
File Photo
---
Mumbai
|
Published 23.08.22, 01:13 AM
|
---
Radhakishan Damani, the well known investor and entrepreneur, is likely to be the trustee of big bull Rakesh Jhunjhunwala's assets. Jhunjhunwala passed away on August 14 and is survived by wife Rekha and three children. He invested in both listed and unlisted firms, with the value of his holdings in listed companies put at over Rs 30,000 crore.
A Moneycontrol report on Monday said that apart from Damani, his confidants Kalpraj Dharamshi and Amal Parikh will be the other trustees. Jhunjhunwala's firm Rare Enterprises will continue to be managed by trusted lieutenants Utpal Seth and Amit Goela.
Sheth mainly focussed on Jhunjhunwala's private equity investments, while Goela assisted him on the trading side and managed a trading book independently.
Damani is likely to have the final say in the main publicly listed investments of Jhunjhunwala who is reported to have "meticulously" planned about his wealth. The report said he asked Berjis Desai to put together his will even as Rekha Jhunjhunwala will take a "larger role" in Rare's management.
Jhunjhunwala started trading with Rs 5,000 in 1985: his portfolio grew to include companies such as Titan, Star Health & Allied Insurance (which he also backed), Crisil, Federal Bank, Fortis Healthcare, Tata Motors, Rallis India and Aptech. His largest investment in value terms is in Titan in which he had invested at an average price of Rs 3 apiece in 2002-03. In Monday's trading, the scrip closed at Rs 2,417.50. At current prices, his holding is valued at almost Rs 11,000 crore. He also made a foray into the country's aviation sector by investing in Akasa Air. 
The airline, which commenced services on the Bangalore-Mumbai route, recently said it expects to operate more than 150 weekly flights by the end of September. Born on July 5, 1960 in a Rajasthani family, Jhunjhunwala grew up in Mumbai, where his father worked as a commissioner of income tax.
He graduated from Sydenham College and thereafter enrolled at the Institute of Chartered Accountants of India. He earned his first big profit in 1986 when he bought 5,000 shares of Tata Tea at Rs 43 and the stock rose to Rs 143 within three months. In three years he earned Rs 20-25 lakh. Damani founded retail chain Avenue Supermarts with a market capitalisation of over Rs 2.75 lakh crore.