Parle layoffs: Slowdown bites biscuits
Parle Products — the country's largest biscuit maker — said it might lay off as many as 10,000 workers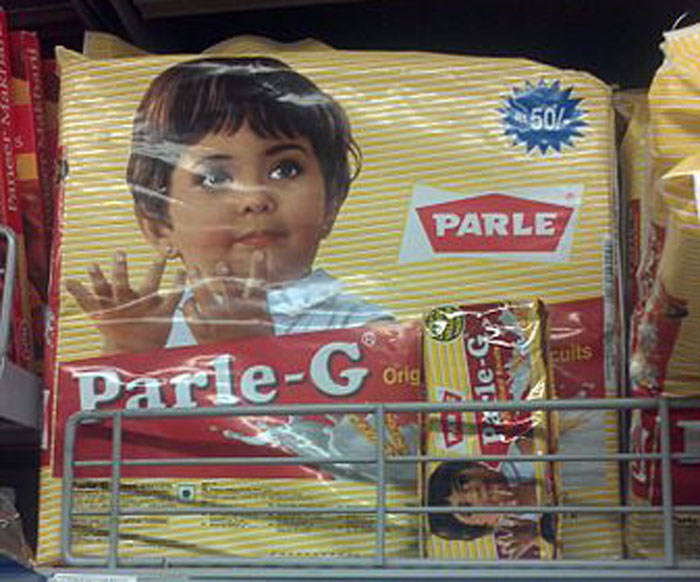 ---
|
Mumbai
|
Published 21.08.19, 09:24 PM
---
The cookie has started to crumble.

On Wednesday, Parle Products — the country's largest biscuit maker — said it might lay off as many as 10,000 workers as the sharp decline in consumption demand has begun to nibble into the fortunes of the company, signalling that the ripple effect of the economic slowdown is widening.
Automobiles, real estate, non-banking finance companies and consumer goods have been groaning about the Narendra Modi government's failure to put together a stimulus package to jump start a stuttering economy, which saw growth in the fourth quarter of the last fiscal (January-March) tumble to a five-year low of 5.8 per cent.
"A sharp drop in Parle's biscuit sales means the company may have to slash production, which may result in layoffs of 8,000-10,000 people," said Mayank Shah, category head at Parle.
"The situation is so bad that if the government doesn't intervene immediately... we may be forced to eliminate these positions."
Shah said the company had seen an 8 per cent decline in volume growth — with the lower end of its biscuit product range suffering the worst effects of the decline in demand.
The company, which has recorded sales of over Rs 10,000 crore, markets its biscuits under the Parle-G, Monaco, Marie and Hide & Seek brands.
Parle, founded in 1929, employs about 100,000 people, including direct and contract workers across 10 company-owned facilities and 125 contract manufacturing plants.
Once named Parle Gluco, the Mumbai-based biscuit maker also has manufacturing units in seven countries apart from India: Cameroon, Nigeria, Ghana, Ethiopia, Kenya, Ivory Coast and Nepal. In 2018, Parle added a manufacturing plant in Mexico. In 2003, Parle-G was considered the world's largest selling biscuit brand.
The big beef has been over the high rate of taxation that biscuit makers have been subjected to since the introduction of the goods and services tax (GST) two years ago. In the earlier regime, biscuits were taxed at 12 per cent. But under the GST regime, they face a tax rate of 18 per cent.
Shah claims the industry was forced to raise prices to counter the effects of taxation, which hurt sales, especially in the rural segment where farm distress has hurt wage incomes.
"Consumers here are extremely price-sensitive. They're extremely conscious of how many biscuits they are getting for a particular price," Shah added.
Parle isn't the only biscuit maker that has been roasted in the slowdown.
Earlier this month, Britannia's managing director Varun Berry said at a conference that low-end consumers were starting to think twice before buying small Rs 5 biscuit packs which, he believed, was symptomatic of "a serious issue in the economy".
"We've only grown 6 per cent and the market is growing slower than that," Berry had said.
The Nusli Wadia-promoted company's net profit had fallen 3.5 per cent year-on-year to Rs 249 crore in the quarter ended April-June 2019.