NPS entry age raised to 70 years
PFRDA chairman Supratim Bandyopadhyay said close to 400 people above 65 years have applied and joined the NPS following the change in the regulations in August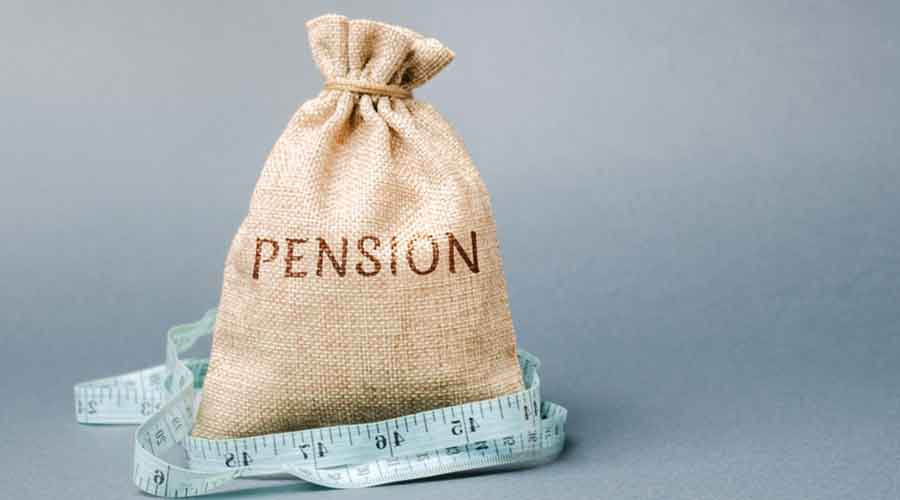 Representational image.
Shutterstock
---
Calcutta
|
Published 22.09.21, 02:47 AM
|
---
The pension regulator — PFRDA — has raised the upper age limit for entry into the National Pension System (NPS) from 65 years to 70 years — a move designed to give older people a chance to plug into the system that offers a better return on investment than the banking industry.
Addressing a CII seminar, PFRDA chairman Supratim Bandyopadhyay said close to 400 people above 65 years have applied and joined the NPS following the change in the regulations in August. The move comes amid high life expectancy of pensioners. According to government data, the life expectancy at 60 is 18.2 years.
"Looking at the longevity, we increased the (maximum) joining age from 65 to 70, thinking sceptically, how many people would join. In 15 days, close to 400 people have applied and joined. This shows between 65-70 years there is also a demand," he said.
A subscriber joining the NPS after 65 can exercise the choice of  asset allocation with a maximum exposure to equity between 15 per cent and 50 per cent under automatic and active choice respectively. The asset allocation can be changed twice a year.
Bandyopadhyay said that NPS has been able to garner interest among subscribers on account of its presence across asset classes ranging from equity, corporate bonds, government securities, Reits and Invits with the investment being made in a calibrated manner so that the returns are not affected. The regulator is also exploring startups as an investment category in future.
"Our equity funds over the last 12 year period have given a return of 13.6 per cent (CAGR) as on date. Even in our corporate bond fund, despite all the credit events, the return in the same 12 year period is 9.97 per cent. In case of central government securities, even with hardening of interest rates, we have seen the return is more than 9.5 per cent," Bandyopadhyay said.
A blended return with a third of each of these categories will work out to be between 10.5 per cent to 11 per cent. In contrast the weighted average term deposit rates for scheduled commercial banks as of July 2021 was 5.14 per cent according to RBI data.
"So to a great extent what is happening today, we see a clear shift with people looking at pension, maybe first as an investment option," he added.
PFRDA has seen around 55 big central public sector undertakings shifting their superannuation funds to NPS in the last 2-3 years, marking an interest among corporates as well, Bandyopadhyay said.