Invesco questions aspects of proposed Zee-Sony merger
The institutional shareholder, which holds almost 18 per cent in Zee along with OFI Global China Fund LLC, has requisitioned an extraordinary general meeting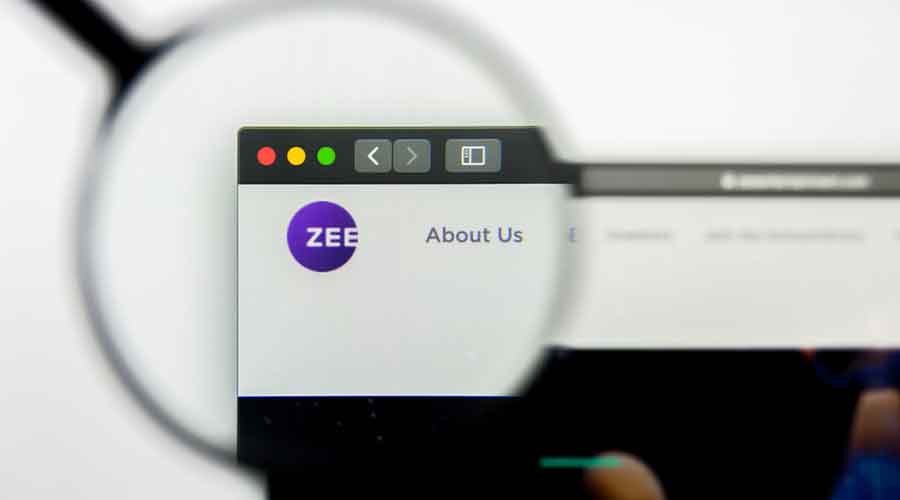 ---
Mumbai
|
Published 12.10.21, 03:53 AM
|
---
Invesco, the largest shareholder of Zee Entertainment Enterprises Ltd (ZEEL), today raised questions over certain aspects of the proposed merger with Sony that it believed would enrich Subhash Chandra and his family at the cost of other shareholders.
The institutional shareholder, which holds almost 18 per cent in Zee along with OFI Global China Fund LLC, has requisitioned an extraordinary general meeting where it intends to move resolutions seeking to remove the company's managing director and CEO Punit Goenka and induct a new slate of six independent directors.
Zee has been stalling on the EGM, triggering a vicious legal dispute between the Chandras and Invesco.
In an open letter to shareholders of Zee, Invesco said the Zee promoters had worked in a non-compete clause into the merger deal that entitled them to an additional 2 per cent stake which would give them a 4 per cent holding in the merged entity.
Moreover, the promoters of Zee also have the option of raising their stake to 20 per cent at a later date. It added that the proviso was silent on how this would be done and whether it would change the majority control of Sony in the merged entity.
"This is dilutive to all other shareholders, which we consider unfair. At the very least, we would expect such largess to be contingent on the MD/CEO leaving (the) said position (thus raising the scenario of "non-compete") or be structured in the form of time vesting and performance-linked ESOPs, which we as shareholders welcome as a transparent way to reward performance and leadership," the letter said.
The two clauses in the deal, Invesco argued, would harm the interests of  the other shareholders.
The institutional investor said the company's current board and management had destroyed shareholder value.
The fund's chief investment officer, Justin M. Leverenz, said he wanted to reiterate the urgent need for "independent perspectives" on Zee's board given its governance failures and prolonged underperformance.
Goenka will stay on as the MD and CEO of the merged entity for the next five years -- an outcome that Invesco felt was entirely unjustified.
Pointing out that it was prepared to evaluate the transaction constructively if additional information was made available, Invesco said the timing of the merger announcement and its non-binding nature was questionable.
Invesco said if its proposal to overhaul the Zee board was approved by other shareholders, the  newly- constituted board would decide the future leadership of the company.
"Should the Board so decide, it could appoint an interim CEO from among the exceptional talent available within Zee itself. In parallel, it might approve a formal search for a CEO from within the vibrant Indian media industry... The new board could appoint an investment bank to evaluate all proposals for strategic alignments that might be probable, including the Sony proposal in its current or any revised format, as Sony might choose to present," the fund said.