Infosys revenue guidance raised
A good start to earnings season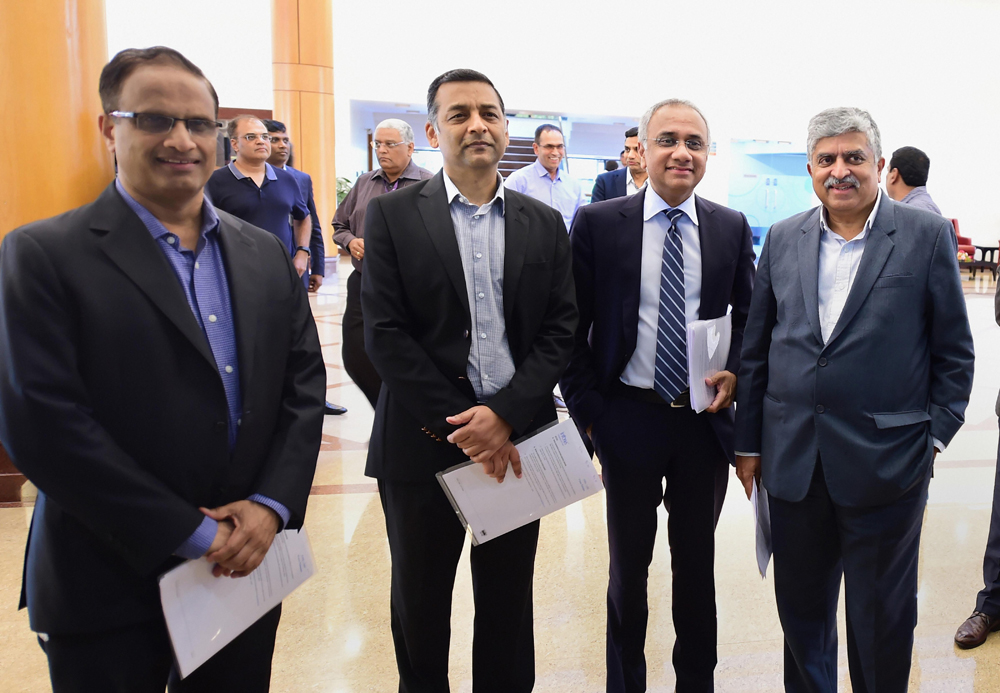 ---
|
Mumbai
|
Published 10.01.20, 07:45 PM
---
The earnings season began on a good note with net profit at Infosys beating Street estimates and the IT services firm raising the revenue guidance for the year.
Factors such as a weak rupee, cost optimisation efforts and robust performance of digital services saw net profits of the Bangalore-based company coming in at Rs 4,457 crore compared with Rs 3,609 crore in the year-ago period — a growth of over 23 per cent. Analysts were expecting the company to post profits in the range of Rs 4,000-4,200 crore.
While the third quarter is usually seasonally weak, Infosys secured $1.8 billion in new deals. This was one of the major factors that saw the firm revising upwards its full year revenue guidance. Infosys now expects the revenues to grow 10-10.5 per cent in constant currency terms against its earlier guidance of 9-10 per cent.
"The overall performance during the quarter was satisfactory on multiple counts — broad-based growth, steady increase in client metrics and healthy large deal wins. Large deal wins continue to be robust with growth of 56 per cent so far this year,'' Pravin Rao, COO of Infosys, said.
While year-on-year revenues showed a growth of 7.9 per cent at Rs 23,092 crore, operating margins showed a sequential growth of 20 basis points at 21.9 per cent. Though this came within the guidance of 21-23 per cent, it fell short of analysts' expectations.
Infosys said it continued to do well on the digital services front and the third quarter digital revenues at $1.32 billion (40.6 per cent of total revenues) showed a year-on-year growth of 40.8 per cent in constant currency terms.
Among its verticals, the performance of financial services was soft as it delivered a growth of 6.2 per cent (over the same period last year) against an over 10 per cent rise in the second quarter of the year.
Rao told reporters that while the performance of financial services was sluggish during the quarter, it was affected by furlougs even as Infosys saw "some degree of slowness in banking" in the European region because of uncertainty over Brexit. Though the BFSI segment could show some volatility in the next couple of quarters, Infosys is confident of good client spends.
The attrition rate was 19.6 per cent against 21.7 per cent in the second quarter. TCS reported an 11.6 per cent attrition in the second quarter.