Infosys plan to reduce dependence on H-1B work permits
Salil Parekh, MD and CEO, said at the earnings call that the company in the past three years has launched six digital centres in the US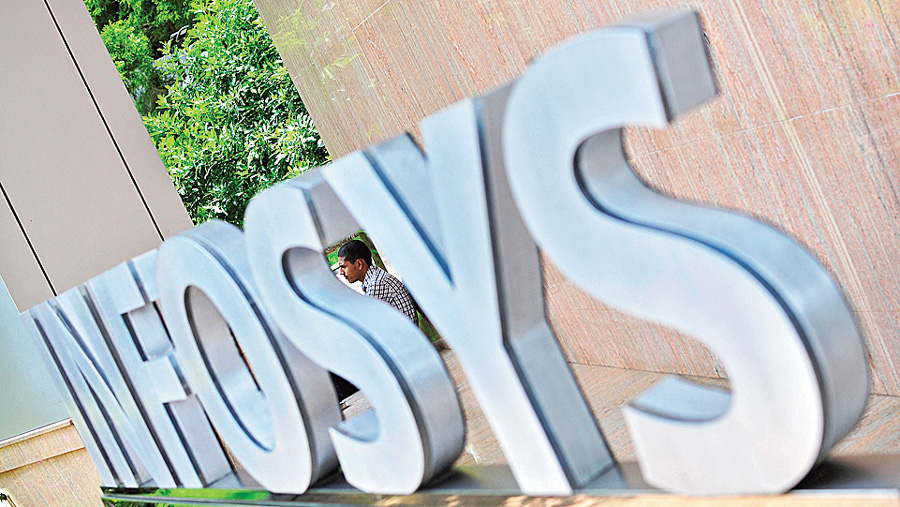 ---
|
Calcutta
|
Published 16.10.20, 02:39 AM
---
With as many as 37 per cent of its employees in the US holding the contentious H-1B visas, Infosys has drawn up a plan to reduce its dependence on these work permits that envisages expanding operations to Mexico and Canada to cater to US clients.
Infosys also plans to step up hiring in the US amid challenges related to the H-1B visa regulations. These measures, according to the management, will help them to address the challenges in these geographies.
The company said in its second-quarter earnings call that North America contributes 60.7 per cent to its revenue for the quarter ended September 30, 2020.
Earlier this month, the Trump administration tightened the rules related to H-1B visa holders, resulting in a wage hike and more stringent inspection and monitoring of employers. The wage hike is expected to inflate the expenditure of the firms who rely on these visas. "The wage increase will impact only people going on new LCAs (labour conditions applications). It will not impact people who will go on older LCAs or existing LCAs," Infosys COO Pravin Rao said.
Salil Parekh, MD and CEO of Infosys, said at the earnings call that the company in the past three years has launched six digital centres in the US and hired over 13,000 US workers. It is looking to hire 12,000 more workers over the next two years to take the overall hiring commitment in the country to 25,000 over a five-year period ending 2022.
"Since 2017, we have aggressively embarked on the localisation strategy. In the last three years, we have recruited more than 13,000 locals in the US. Today nearly 63 per cent of our workforce is local and visa independent…In addition we have also expanded our presence in Mexico and Canada where we can provide same time zone services to clients," said Rao.
Parekh said the company has launched Infosys Cobalt, bringing together all its cloud services, platforms and solutions.
A big surprise in the second-quarter has been a 270-basis point sequential expansion in operating margins to 25.3 per cent. CFO Nilanjan Roy said that the margins were not sustainable. The benefits of lower travel costs are expected to shrink in the coming quarters and the company plans to incentivise employees with the salary hike, affecting margins in the second half.