Steel thrives on exports to China
Country eclipses Vietnam which used to be the largest market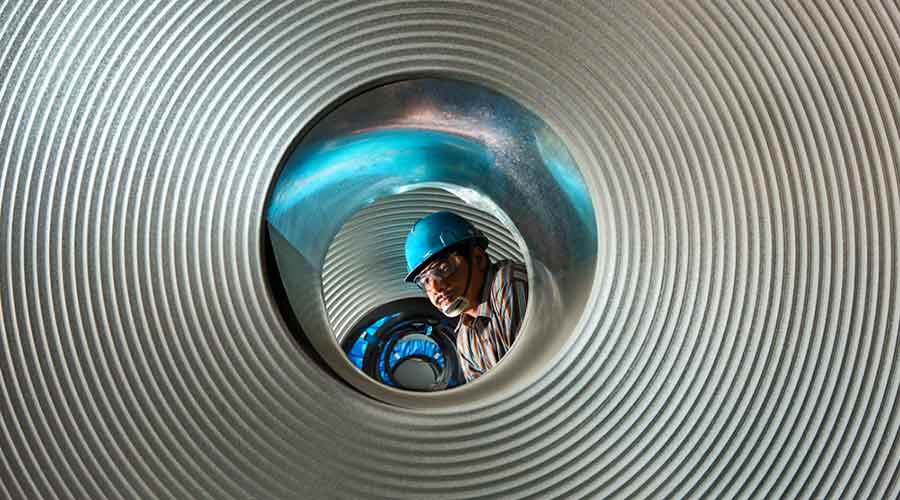 ---
|
Calcutta
|
Published 14.07.20, 03:20 AM
---
China has emerged as the saviour for Indian steel makers in the first two months of this fiscal when demand from the domestic market crashed during the pandemic -induced disruptions.
The country accounted for 48 per cent of Indian steel exports during April and May at nearly 3 million tonnes, eclipsing Vietnam which used to be the largest market.
While the numbers are yet to be in for June — the month when India and China got embroiled in a deadly border clash — the trend may have continued as large steelmakers resorted to exports to keep the mills running.
China's surprise entry to the top also underscores the fluidity of international trade which is often taken hostage during geopolitical tensions. After the Galwan Valley clash in Ladakh, chants of boycotting business with China have reached a crescendo in India with some industry leaders, including from the steel sector, advocating winding down of China trade.
High on exports
Top private steel makers Tata Steel and JSW Steel have told investors that exports constituted 50 per cent of their despatches in the first quarter, including June. Tata Steel predicted exports to be at 30 per cent in the second quarter as well. In a typical year, Tata exports only 10-15 per cent of the produce.
JSW, which exported around 21 per cent last fiscal, in its post Q4 conference call said exports could be 25-30 per cent this fiscal if domestic demand did not pick up.
A report published by rating agency Icra noted that finished steel (hot and cold-rolled coils) exports witnessed a 76 per cent growth, while semi-finished steel (billets and slabs) grew 281 per cent in April-May, with China receiving a majority of the latter.
Data from China customs show India contributed 63 per cent of the Chinese imports by volume but only 23 per cent in terms of value, underlining the low value of exports.
Iron ore buffer
Tata Steel told investors that it exported lots of "semis" in the first two months and a lot of those went to China. The company usually does not export low-valued semi finished steel. The Tata Steel management said it found exports to be remunerative.
Icra backed up the proposition, arguing that Indian steelmakers are enjoying Rs 7,500-per-tonne cost advantage over Chinese mills on account of iron ore alone. This could happen after iron ore miner NMDC reduced the prices.
Jayanta Roy, senior VP & group head, corporate sector ratings, Icra, said: "Despite sharply lower HRC export realisations during April and May 2020, a significant drop in iron ore fine prices, as reflected by a drop in NMDC's prices from Rs 2,860/mt ex-mine in March 2020 to Rs 1,960/mt in May provided some relief to domestic blast furnace players."