EU duty sop end to hit $8 billion exports
The Federation of Indian Export Organisations said about $7.9 billion of Indian exports would lose the cover of zero import duties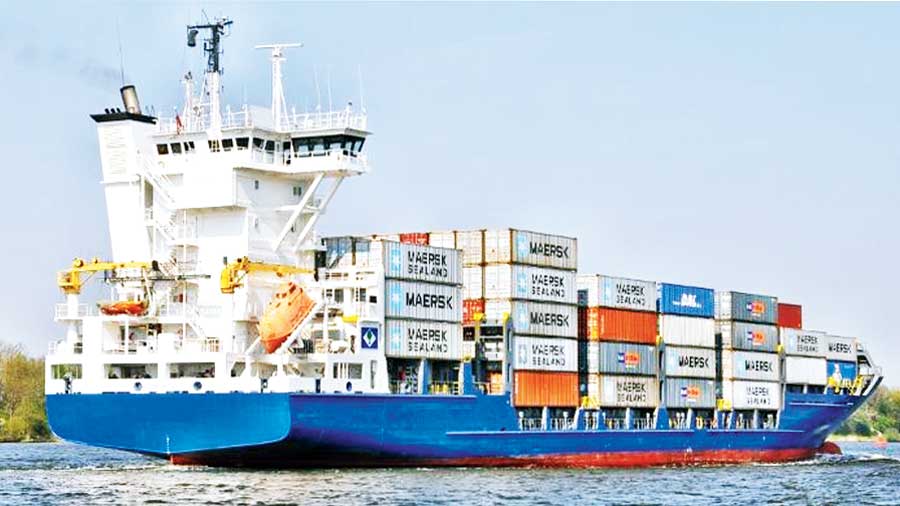 Representational image.
File Photo
---
New Delhi
|
Published 29.08.22, 12:58 AM
|
---
The withdrawal of preferential tariffs by the EU from 2023 will hit as many as 1,800 Indian products as the Centre presses for the inclusion of this vexed issue in the bilateral trade talks next month. Under its Generalised System of Preferences (GSP) scheme, the EU allows the import of items under zero or a low tariff rate that are being withdrawn from January 1 in the case of India.
Sources said the commerce ministry was assessing the impact, and the issue could figure in the free trade talks in September to be held in Brussels.
"We are looking into the issue to find out whether exporters will lose their market share and if there is a case for extending some support to such sectors," officials said.
The Federation of Indian Export Organisations (FIEO) said about $7.9 billion of Indian exports would lose the cover of zero import duties. Both raw materials and finished goods exports from India such as stone, plastics, machinery, and engineering goods take advantage of the GSP norms, the FIEO said.
Cement and machinery and mechanical appliances will also cease to get the benefits and make Indian goods more expensive. Exporters, for instance, will pay 6.5 per cent duty on certain plastic products where the tariff is nil at present.
"In these four sectors, the EU is a major export destination for India and holds around 22.58 per cent share of India's total exports," Ajay Sahai, director-general, FIEO said. "The government has to see whether or not the industry is competitive enough to survive this kind of withdrawal. If not, then what could be done to help them," Sahai said.
Exporters have already raised the issue with the commerce ministry as GSP is the only route to get tariff concessions with FTA still some way off.
"This will severely impact our competitiveness as other countries will continue to enjoy tariff concessions for these sectors," exporters said. According to an analysis done by the FIEO, out of the total 16,309 EU tariff lines (products), 46.6 per cent are eligible for tariff concessions under GSP.
Around 23 per cent of the products have zero duty. Maharashtra, Gujarat and Tamil Nadu would be the most hit among the states.