Repo rate cut to perk up growth
The central bank once again assumes the burden of pulling the economy out of a coronavirus-induced rut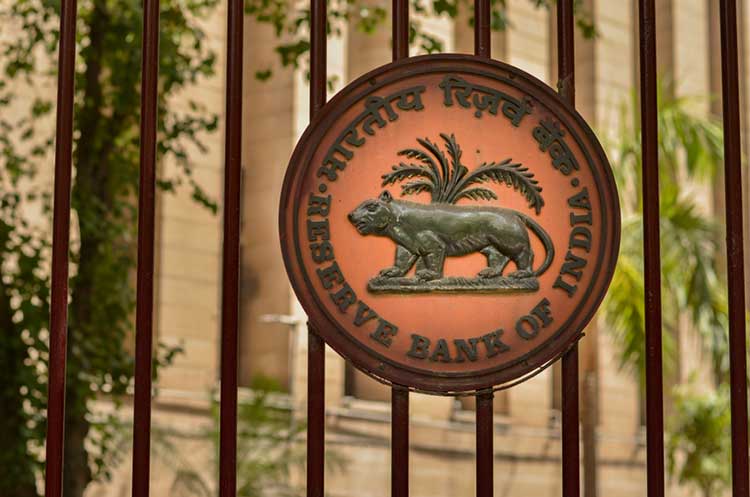 ---
|
Mumbai
|
Published 23.05.20, 01:19 AM
---
The RBI on Friday reduced its policy repo rate by 40 basis points to its lowest level of 4 per cent that is expected to lower the interest rates that banks charge to their retail and corporate customers — as the central bank once again assumed the burden of pulling the economy out of a coronavirus-induced rut.
The RBI move came days after finance minister Nirmala Sitharaman completed a laboured stimulus package announcement in five parts that failed to rekindle hopes of reviving an economy that has sputtered after a two-month lockdown to stop the spread of the pandemic.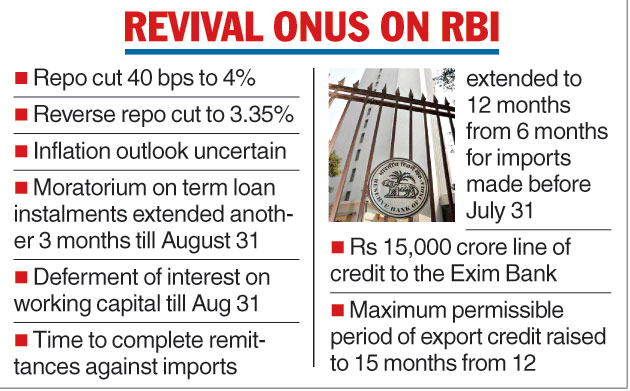 At its second unscheduled policy meet in as many months, the six-member monetary policy committee (MPC) also reduced the reverse repo rate by a similar margin to 3.35 per cent. Since the Covid-19 crisis began, the central bank has reduced the policy rate by 115 basis points to push down interest rates and trigger more bank lending to the productive segments of the economy.
Soon after the announcement, SBI chairman Rajnish Kumar told reporters that the lender will bring down its external benchmark rate (EBR) to which its retail loans are linked by a similar margin. Banks have to reset their EBRs once every three months.
If SBI retains its current spread, the effective rate on floating rate home loans of up to Rs 30 lakh will come down to 7 per cent.
The three day off-cycle meet of the interest rate setting body, which began on May 20, saw five members — Pami Dua, Ravindra H. Dholakia, Janak Raj, Michael Debabrata Patra and Shaktikanta Das — voting for a 40-basis-point reduction in the repo rate. Chetan Ghate voted for a reduction by 25 basis points.
"The MPC is of the view that the macro-economic impact of the pandemic is turning out to be more severe than initially anticipated, and various sectors of the economy are experiencing acute stress," the policymakers said in their statement.
They added that even as various measures initiated by the government and the RBI work to mitigate the adverse impact of the pandemic, it is necessary to ease financial conditions further to facilitate the flow of funds at affordable rates and revive the animal spirits.
"With the inflation outlook remaining benign as lockdown-related supply disruptions are mended, the policy space to address growth concerns needs to be used now rather than later to support the economy, even while maintaining headroom to back up the revival of activity when it takes hold," the policy statement said.