Long-term outlook positive for cars
Goldman Sachs analysts expect demand from rural India to show a positive trend despite migration of labourers because of the Covid-19 pandemic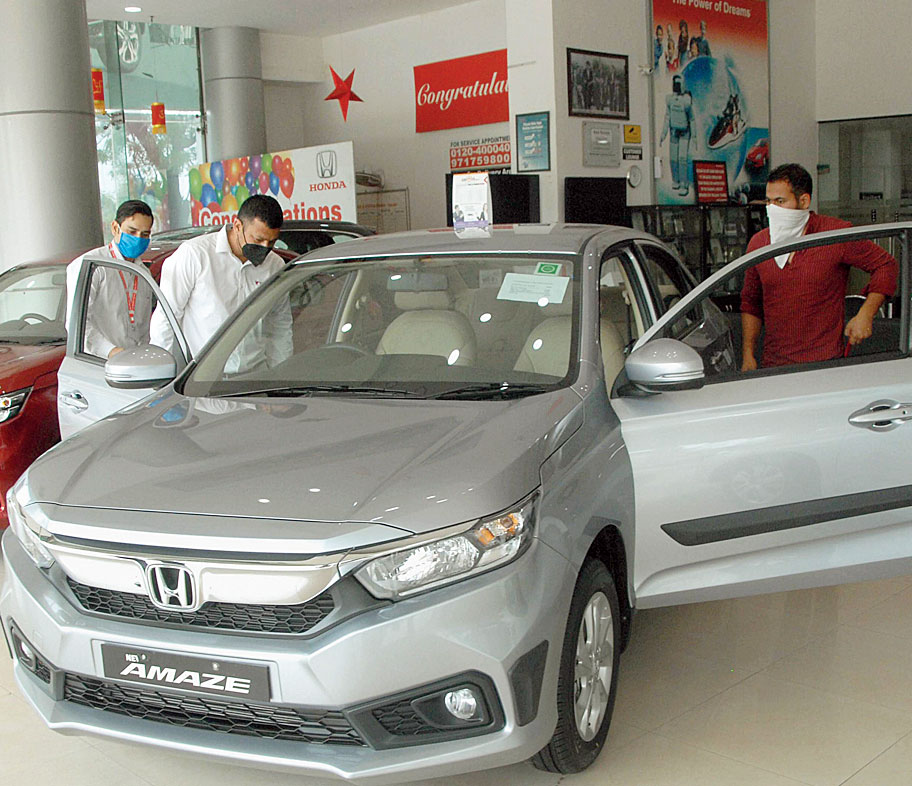 ---
|
Mumbai
|
Published 07.06.20, 08:46 PM
---
The growth prospects of the automobile sector remain bright over the next six years even as it is going through a rough patch at present.
Though domestic sales crashed in May, analysts said they were better than the near-zero numbers in April, an indication that demand is slowly returning to the sector.
Yet, the Street remains divided on whether demand will see an uptick and the crucial factor to be watched out for is whether a likely pent-up demand after two months of lockdown will fizzle out later.
However, analysts at Goldman Sachs remain optimistic. A report from the brokerage said that a modest income growth and sharp price increases owing to regulations such as safety, insurance and BSVI had weakened the affordability for end customers in the last two years. This, along with the growing risks of unemployment or pay cuts, will severely impact new vehicle purchases in the near term, particularly for the price-sensitive categories where BS-VI price increases (effective April 1, 2020) are yet to be reflected in retail demand.
"However, our income segment analysis points towards brighter long-term prospects for premium motorcycles, scooters and cars (compact/mid-size) through 2025-26. Even with the near-term challenges presented by weak customer sentiment and potential hits to income, we believe the demand recovery will be led by segments such as scooters, premium motorcycles and cars," they said in the note.
The analysts added that this will be due to better customer profile, resulting in a lower impact to affordability even with BS-VI, a higher aspirational quotient and better access to financing and potential benefits from lower interest rates given that the Reserve Bank of India (RBI) has brought down the policy rates and banks are passing this in the form of lower lending rates to their customers.
They also expect demand from rural India to show a positive trend despite migration of labourers because of the Covid-19 pandemic.
"Even within rural India, we consider middle income segments better placed to deliver volume growth in the next five years relative to rural low-income categories (such as the rural labour and emerging segments), which are grappling with a surge in unemployment and reverse migration of labourers," the note said.
Here, the report claimed that in recent years, because of increased digital penetration, rural consumers, particularly those with higher incomes, are quickly catching up with their urban peers in terms of aspiration and this has resulted in premiumisation of rural auto demand.
For instance, between 2011-12 and 2019-20, the rural share of volumes at Maruti Suzuki rose from around 25 per cent to 39 per cent. However, the share of volumes from the entry-level model Alto fell to 13 per cent from 31 per cent. This was due to the fact that many rural customers have been opting for more expensive models such as the DZire, the Swift and the Brezza as their first car.
Similarly, in the case of Royal Enfield, around 46 per cent of its volumes now comes from states that are largely rural against 30 per cent around three years ago.