Coal India expects to earn net quality bonus of Rs 660 crore
Coal quality has been a key concern for thermal power generators who have taken up the issue of grade slippage with the power ministry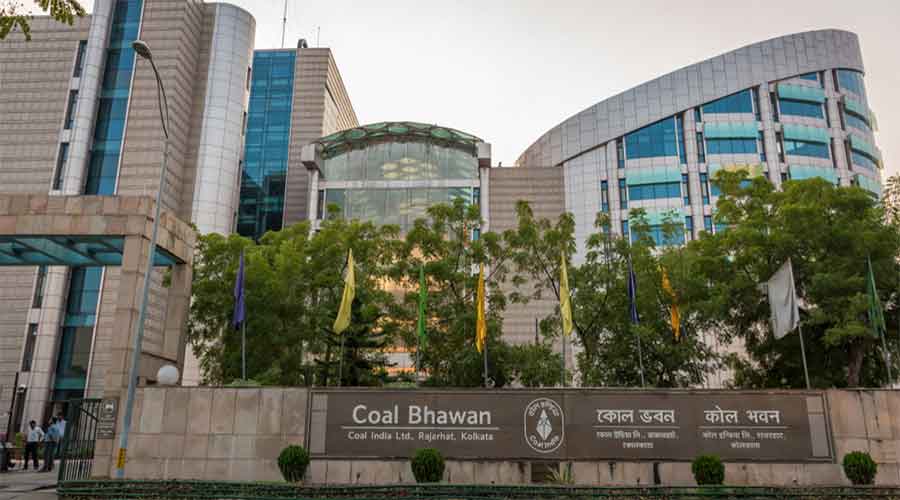 ---
Calcutta
|
Published 12.03.21, 03:25 AM
|
---
Coal India on Wednesday said it was expecting to earn a net quality bonus of Rs 660 crore, allaying concerns over grade slippage. As of January 2021, Coal India stands to receive Rs 571 crore as net quality bonus for providing better quality coal than the declared grade.
Coal quality has been a key concern for thermal power generators who have taken up the issue of grade slippage with the power ministry. The difference in billed coal grade and actual coal supply is also a concern among the non-power consumers of the miner.
Coal India officials, however, said the notion that customers are billed for higher grade coal that the one actually supplied is "misconceived".
According to the miner, Coal India initially bills customers based on the declared grade of coal supplied which is later adjusted once the actual quality is tested and established by an authorised third party sampling agency, which are the Central Institute of Mining & Fuel Research and Quality Council of India.
This system is in place since 2016 and there are plans to introduce two more globally reputed agencies for third-party sampling.
"No consumer suffers financial loss arising out of quality variation between the declared grade and the actual tested grade" said a senior executive of the company.
According to Coal India data, grade slippage during the third quarter of 2020-21 was down to 34 per cent from 41 per cent in the year-ago period.
During January and February it has further declined to 23 per cent.
Officials explained the primary reason for grade variations is the inherent heterogeneous nature of Indian coal itself meaning, calorific value of coal extracted within the same seam at different points tends to vary.
The gradation of mines is determined by the Coal Controller's Office and not by coal companies, officials said.
Officials also said that there is a provision in the supply agreement for challenging the results of third-party sampling either by consumers or the coal company based on the analysis results obtained at their ends.
In the case of a challenge, part of the coal samples are preserved and sent to a designated government laboratory for re-analysis.