Centre set to invite financial bids for Air India
Civil aviation minister Hardeep Singh Gill has said the govt will keep the carrier running till it gets divested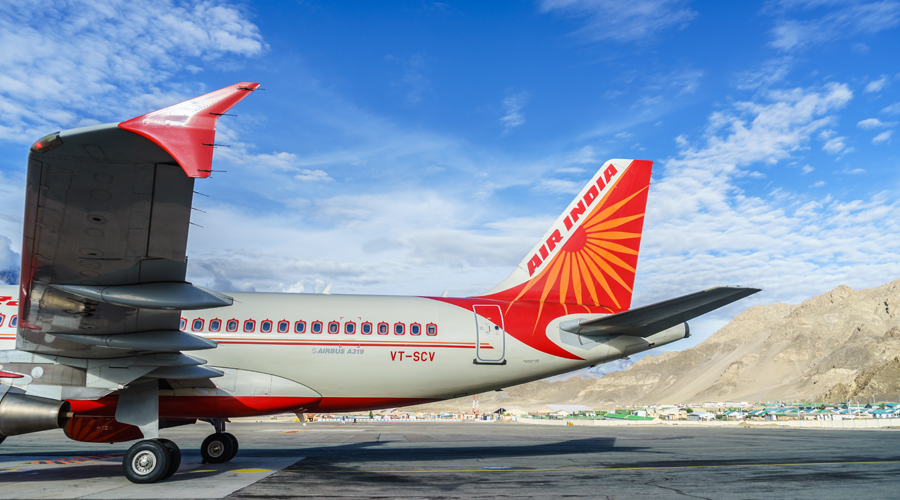 ---
---
The Centre is set to invite financial bids for Air India as it looks to complete the sale of the troubled national carrier by September.
After its assessment of the preliminary bids, the government has placed all the financial and operational details of Air India (virtual data room) for due diligence before the bidders, which include the Tatas and a consortium led by SpiceJet. The expression of Pawan Ruia has apparently been tossed out along with the overtures by the employees union.
Civil aviation minister Hardeep Singh Gill has said the government will keep the carrier running till it gets divested and there is no choice but to either privatise or close down the airline.
The government is selling its entire 100 per cent stake in Air India, which has been in losses ever since its merger with domestic operator Indian Airlines in 2007.
The stake sale process got delayed because of the Covid-19 pandemic. The government has extended five times the deadline to submit preliminary bids.
The airline, which started as a mail carrier in 1932, will give the successful bidder control of 4,400 domestic and 1,800 international landing and parking slots at domestic airports, as well as 900 slots at overseas airports.
Besides, the bidder would get 100 per cent of low-cost arm Air India Express and 50 per cent of AISATS, which provides cargo and ground handling services in India .
So far in 2020-21 (April-March), the government has provided Air India with a guarantee support of Rs 964 crore, which helped the airline to raise new working capital loans from banks. The government has also extended its existing guarantee of Rs 6,693 crore for working capital requirements.
Air India at present has a fleet of 121 aircraft, of which it owns 65 planes. Subsidiary Air India Express has 25 Boeing 737, of which it owns 10.
The national carrier may record around Rs 10,000 crore financial loss this fiscal year. The airline's total debt has reduced to Rs 23,000 crore as the Centre shifted its Rs 30,000 crore working capital debt to a special purpose vehicle, AI Asset Holdings Ltd.
Previous attempts to sell the airline since 2017 has not been successful. The government has sweetened the offer this time and has allowed the suitors to put their bids on enterprise value.
The government will take 15 per cent of the sum, while the rest will be debt taken up by the winning bidder.
Aviation minister Puri had said he expected the bids to come in within two months. "After that it is the question of taking a decision and handing over the airline," Puri said.
"There is no choice, we either privatise or we close the airline. We run a loss of Rs 20 crore every day despite Air India making money now. Because the mismanagement has resulted in a cumulative debt of Rs 60,000 crore," he said.