Calcutta and Haldia ports handle record cargo
Railway connectivity plays an important role in handling of coking and non-coking coal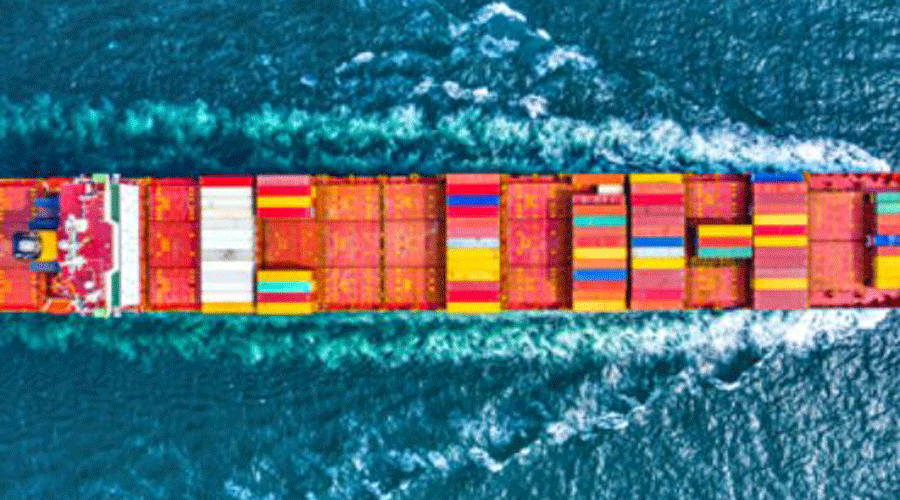 Representational image.
File picture
---
Calcutta
|
Published 08.10.22, 01:52 AM
|
---
Ports in Calcutta and Haldia could well be on their way to handle their highest-ever cargo in this fiscal if the momentum witnessed in the first six months is maintained in the second half, senior officials have predicted.
Combined together, the two ports of Bengal handled 30.53 million tonnes (mt) of cargo between April and September, an 11.72 per cent rise over the same period of the last year, which was pockmarked with the deadly second wave of Covid-19.
Given that the ports usually handle higher volume of cargo during the October-March period when benign weather allows bigger ships to dock at the Sandheads for transhipment, the port authority expects the cargo volume to surpass the previous record seen in 2019-20.
"If the trend continues, we could well reach about 65mt cargo, which will be a new record. But it all depends on trade and commerce. The port only provides infrastructure after all," Vinit Kumar, chairman of Syama Prasad Mookerjee Port, Calcutta (formerly Calcutta Port Trust), said.
A major contributor to the growth was rail-borne traffic at Haldia and Calcutta. During the first six months, a 20.94 per cent growth was witnessed in cargo handled by rail, with Haldia accounting for 14.44mt out of the 17.56 mt handled by SMP.
"The strength of the port is in evacuation. We have been able to quickly evacuate cargo thanks to increased availability of rakes provided by south eastern and eastern railways," Kumar, who will step down as the chairman after completing a five-year term, said.
An Indian Railways Traffic Service (IRTS) officer, Kumar was quick to tap the strength of the port and build on it. The chairman of Paradip Port Trust will be in charge of SMP, till a new candidate is finalised by the department of personnel and training (DOPT) of the government of India.
Railway connectivity plays an important role in the handling of bulk cargo such as coking and non-coking coal. Other cargoes which showed growth in April-September were petroleum, LPG, manganese ore among others.
Night navigation
SMP intends to roll out a night navigation facility on the shipping channel to facilitate ship movement round-the-clock, reducing cost of operations and making the Calcutta Dock System more competitive to users. Haldia deputy chairman A.K. Mehra and five pilots of SMP visited Antwerp port in Belgium where ships navigate a 70km long riverine channel.
The port has a software which uses big data and artificial intelligence to dictate the path of ships at night. "We will customise it for the local condition and roll it out over the next six months," Mehra said. Once deployed, turnaround time for a ship calling at Calcutta will come down by 16-18 hours, resulting in significant savings. At present, night navigation is available up to Diamond Harbour.
Armenian Ghat
Kumar informed that the port will take up the development of four ghats on the western banks of the Hooghly river in Calcutta, including Armenian ghat where an 8 acres plot will be leased out for commercial development. The plan includes building a multi-level car park, hotel, shopping mall and an office complex.