Tej Pratap files divorce petition
RJD first family, supporters left shell-shocked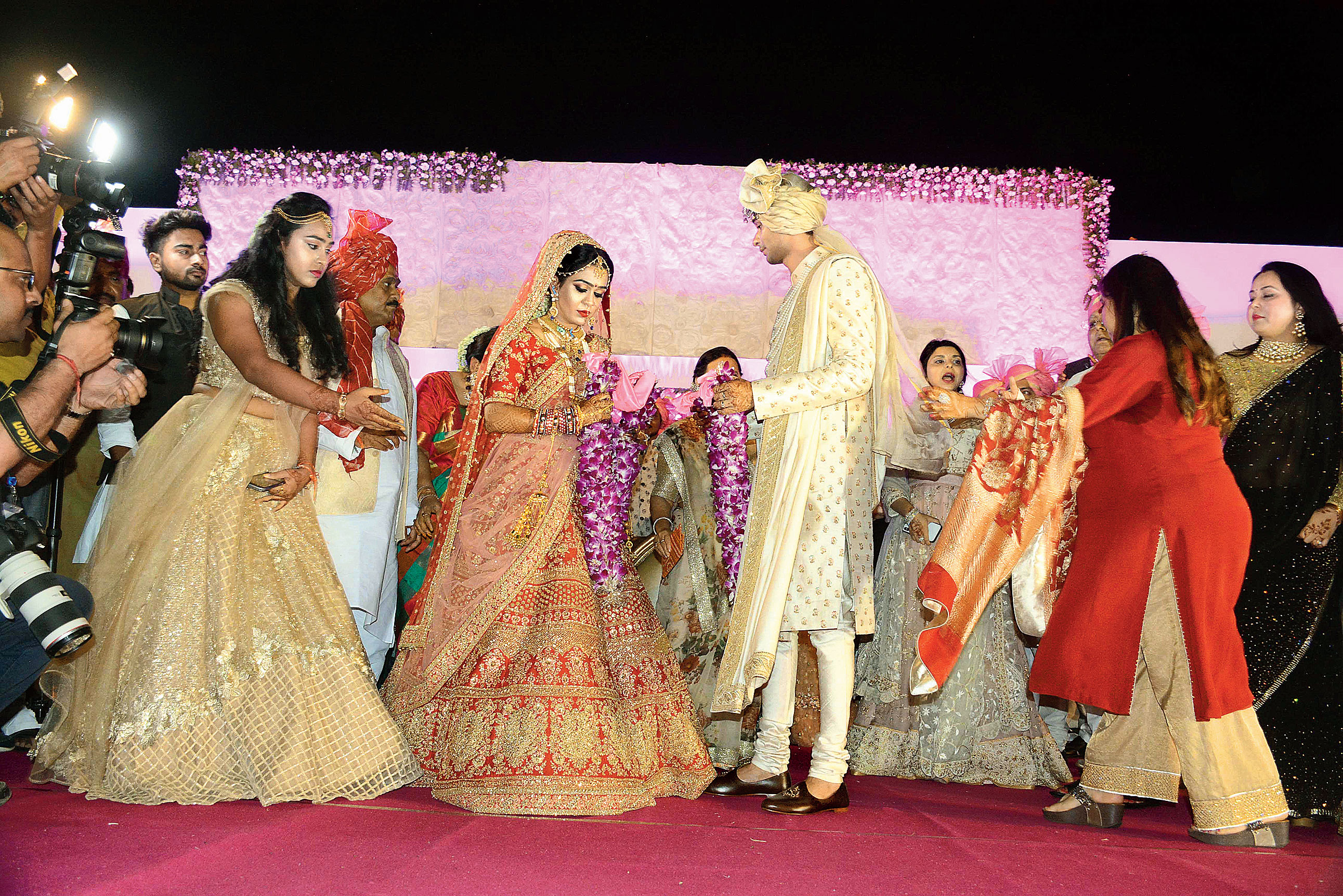 A file picture of Tej and Aishwarya's wedding ceremony
File
---
Patna
|
Published 02.11.18, 06:56 PM
|
---
RJD chief Lalu Prasad's elder son Tej Pratap Yadav, who married late former chief minister Daroga Rai's granddaughter Aishwarya Rai on May 8 this year, filed for divorce at the family court on Thursday.
The petition, filed by Tej Pratap's lawyer Prabha Rai, alleges that Tej Pratap had been "mentally tortured" by his wife and says that he and his wife have not been together for the last two months. The petition was filed under the Hindu Marriage Act 13(1)(1A) in the court of additional judge Umashankar Dwivedi. The court has fixed November 29 for hearing the case.
According to legal experts, the family court first holds two sessions for counselling and proceeds for divorce only after it fails to convince the couple to remain together.
Tej Pratap left for Ranchi by road to meet his father, who is undergoing treatment under judicial custody. Cornered by media persons on Friday evening, Tej Pratap remained silent when asked about his divorce. However, later was he reported to have returned to Patna on the advice of his mother, Rabri Devi.
The news of the divorce petition spread like wildfire. Informed RJD sources said even Lalu was shocked.
Close friends of the family expressed hope that the RJD chief would convince his son to withdraw the petition.
Aishwarya and her father, RJD MLA Chandrika Rai, went over to the 10 Circular Road residence of the RJD first family. "Everybody is shell-shocked. Nobody knew about the petition," a close confidant of the Rai family said.
Lalu had been granted parole to attend the wedding and he had called up Aishwarya and dubbed her "lucky".
Tej Pratap after his marriage has been more in the news due to differences with his younger brother, Tejashwi Prasad Yadav.
RJD supporters and Tej Pratap's family members are hoping a reconciliation can be still be worked out. There was buzz about strain between the couple, "but nobody thought Tej would take such a drastic decision without consulting anyone," an RJD leader said.