NDA partner, with no allies
JDU was upset with Kushwaha ever since he gave a political turn to Nitish's remark during a media interaction in Patna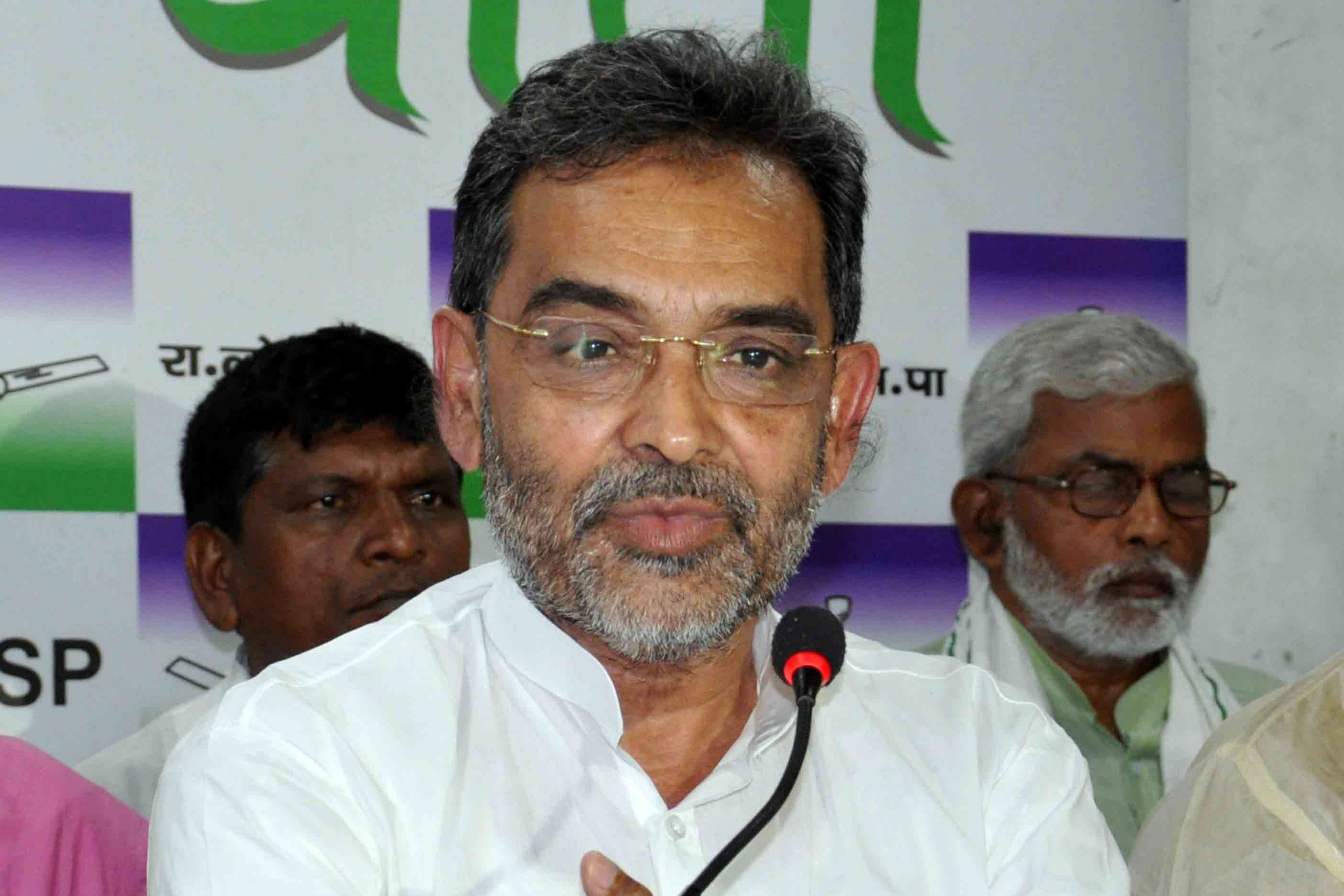 Union minister and RLSP chief Upendra Kushwaha
Telegraph file picture
---
Patna
|
Published 13.11.18, 06:32 AM
|
---
RLSP chief and Union minister Upendra Kushwaha has been isolated in the NDA, with all his allies deserting him one after the other.
The JDU was upset with Kushwaha ever since he gave a political turn to chief minister Nitish Kumar's remark during a media interaction in Patna. Now the LJP and BJP, too, have indicated they were keeping a distance from him.
It was Kushwaha who started the tug of war, which took an ugly turn when he tried to make a big issue out of Nitish's remark. Last week during a programme in Patna, Nitish was asked to respond to Kushwaha, who had said that Nitish did not want to continue as chief minister of Bihar after the 2020 Assembly polls. Nitish had replied saying "discussion ka standard itna neeche mat le kar jaiyeye (don't lower the level of the discussion)".
But Kushwaha gave Nitish's comment a political colour, alleging that Nitish had called him neech (lowly person). Kushwaha's supporters then launched an akrosh (anger) march in Patna in which the police caned many protesters.
Furious at the lathi charge, Kushwaha on Sunday morning met LJP chief Ram Vilas Paswan and complained about Nitish's remark and also about the lathi charge. In the afternoon, he left for New Delhi thinking the LJP chief had been sympathetic to him. But his dreams were shattered when the LJP chief's son, Chirag Paswan, who is also the party's parliamentary board chairman, met Nitish and poll strategist-turned-JDU national vice-president Prashant Kishor at 7 Circular Road (where Kishor stays) on Monday morning. Chirag met Nitish while Kushwaha was on his way to Patna after meeting former JDU president Sharad Yadav in New Delhi.
Chirag spent over an hour at Nitish's residence and emerged to took pot shots at Kushwaha. "It's really bad that being in the NDA, Upendraji is meeting the Opposition leader," Chirag said. "Before issuing any statement he better speak to allies as well. Nobody from the JDU has issued any comment against him. It is he who is issuing comments. This is a one-way traffic from Upendraji's side. If there is a problem he better speak at the proper platform...not... in the public domain."
Asked about Chirag asking him not to meet Sharad, Kushwaha said: "Let me tell you. I know where to speak, whom to speak and what to speak. I do not need suggestions from anyone."
Kushwaha left for Delhi saying he would meet BJP chief Amit Shah but he went and met Sharad Yadav instead.
By afternoon, even the BJP had sidelined Kushwaha. Deputy chief minister Sushil Kumar Modi tweeted from his official handle, saying, "Nitish Kumar never used the word NEECH in his interaction with media .I was present in the programme. Still some leaders trying to become martyr but will not succeed."