Bihar's Nitish plays Santa in run-up to polls
Sops for scheduled castes and tribes, raise for home guards, free food grain for some hostel students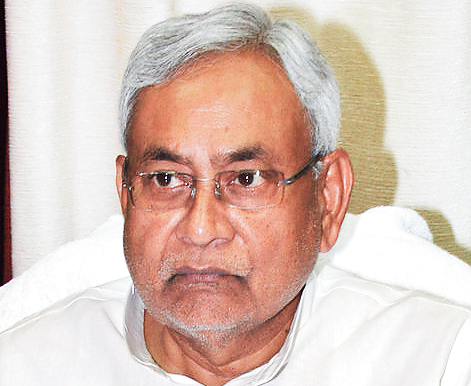 ---
|
Patna
|
Published 09.11.18, 06:51 PM
---
If elections are round the corner, expect handouts from the government.
The Bihar cabinet begun loosening its purse strings on Friday by approving Rs 25,000 for every girl who graduates in the state.
In the recent past, chief minister Nitish Kumar has played Santa Claus by announcing financial aid to members belonging to SCs, STs and EBCs for start transport businesses in rural areas. He has raised the daily allowances of home guards from Rs 400 to Rs 774; offered free food grain to SC/ST and EBC students living in hostels and released Rs 344 crore pending payment for teachers of affiliated colleges. Several blocks have been declared drought-hit, which means economic benefits for the farmers.
The Opposition sees this as an attempt to lure voters, paid for by somebody else. "There is a deliberate attempt by Nitish Kumar to purchase votes. He has opened the treasury. But I have my doubts if these can have any electoral benefits. There is so much corruption in the government machinery that even the beneficiaries have to give cut money to get the money. Besides, people are worried about the falling law and order and rampant corruption. Also, there should be transparency on the source of the funds," said RJD leader Shivanand Tiwari.
But there are supporters for Nitish's sops. "By announcing Rs 25,000 for graduate girls, Nitish Kumar has ensured that girls go for higher education. Previously, girls' education normally stopped after Class X. Education for girls is good for family and the society," said Shaibal Gupta, member-secretary, Asian Development Research Institute.
Gupta pointed out that Nitish had been consistent in empowering women like giving them 50 per cent reservation in panchayat and local bodies and 30 per cent quota in government jobs.
Dole politics is not new for Nitish. After coming to power in 2005, Nitish pedalled his way into the women votebank by announcing free cycles to every girl studying in classes IX-XII in Bihar's government schools. The Nitish government has been generous with giving cash and kind to flood victims, earning the chief minister the moniker "Quintal Baba" for the one quintal food grain they received.
Prior to the 2015 state polls, he had hiked the stipend of panchayat sewaks, contract teachers, Asha workers and tola sewaks — winning him the support of the people, particularly the Dalit castes.
In 1989, then chief minister Jagannath Mishra had announced sops for virtually every section of the society — teachers, government employees and farmers included. The Congress still lost the Assembly polls, prompting Mishra to say that dole politics does not work.
For Nitish, dole politics has worked. "But along with dole politics there was the image of good governance and vastly improved law and order. Even in 2015, the people knew Nitish had delivered on his promise of improved power supply. Today in the public perception the law and order situation has gone down and good governance has vanished," a BJP leader who is not in favour of continuing the alliance with Nitish told The Telegraph on the condition of anonymity.