US statue that sparked violent rally is taken down
Work to remove the monument of General Robert E. Lee began early on Saturday morning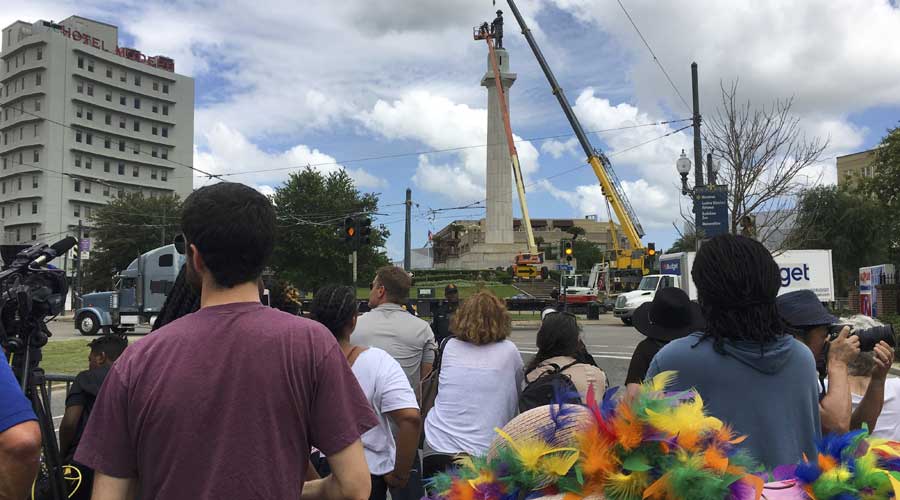 Representational image.
Shutterstock
---
Charlottesville, Virginia
|
Published 11.07.21, 01:03 AM
|
---
A Confederate monument that helped spark a violent white supremacist rally in Charlottesville, Virginia, has been hoisted off its stone pedestal.
Work to remove the statue of General Robert E. Lee began early on Saturday morning.
Spectators by the dozens lined the blocks surrounding the park, and a cheer went up as the statue lifted off the pedestal. There was a visible police presence, with streets blocked off to vehicular traffic by fencing and heavy trucks.
Charlottesville mayor Nikuyah Walker gave a speech in front of reporters and observers as the crane neared the monument.
"Taking down this statue is one small step closer to the goal of helping Charlottesville, Virginia, and America, grapple with the sin of being willing to destroy black people for economic gain," Walker said.
Saturday's removal of a statue of Lee and another of General Thomas "Stonewall" Jackson will come nearly four years after violence erupted at the infamous "Unite the Right" rally. Heather Heyer, a peaceful counterprotester, died in the violence, which sparked a national debate over racial equity.
A coalition of activists commended the city for moving quickly to take the statues down. As long as the statues "remain standing in our downtown public spaces, they signal that our community tolerated white supremacy and the Lost Cause these generals fought for", the coalition said.  Jim Henson, who lives in nearby Barboursville, said on Saturday he came to witness a "historic" event.