Ukraine crisis: Cold War-era radio suspends operations in Russia
Radio Free Europe president and CEO says the move was a result of 'the Putin regime's assault on the truth'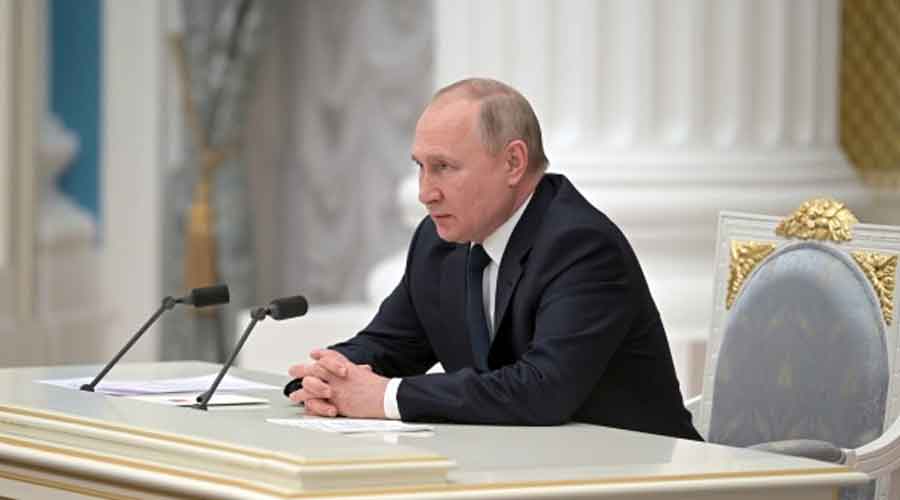 Russian President Vladimir Putin.
File Photo
---
Published 07.03.22, 03:11 AM
|
---
Radio Free Europe/ Radio Liberty, the US-funded media outlet founded in the Cold War to deliver news into communist-controlled countries, announced that it would cease its operations in Russia as the country cracks down on information following their invasion of Ukraine.
Jamie Fly, Radio Free Europe/ Radio Liberty president and CEO, said in a statement on Sunday that the move was a result of "the Putin regime's assault on the truth".
Radio Free Europe was founded by US officials in 1950 and had broadcast into Eastern bloc countries including Czechoslovakia, Hungary, and Poland. Three years later, Radio Liberty, which was also founded by US officials and was a separate organisation then, began broadcasting into the Soviet Union.
On Friday, tax officials initiated bankruptcy proceedings against one of its Russian entities, the group said. The organisation also said it refused requests by the Russian government to delete information about the Ukraine invasion. After the refusal, Russian authorities blocked access within the country to its websites, the organisation said.
(New York Times News Service)